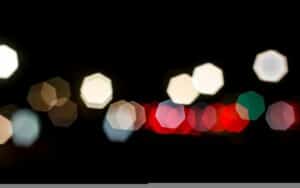 Two-lane Fresno County highways can be dangerous at night. Drivers can become distracted by a cellphone text or become drowsy and begin to drive in their lanes as vehicles in the opposite lanes pass by with just a few feet of space in between.
The likelihood of a dangerous head-on collision only grows when a motorist's judgment has been impaired by the use of drugs or alcohol. Unsuspecting drivers can suddenly have a car coming straight at them and have little time or space to avoid a devastating accident.
DUI Suspect Arrested After Fatality and Four Injuries in Fresno County Crash
A woman has lost her life and four other victims suffered injuries after a weekend DUI accident in Fresno County west of Fresno. KFSN-TV reports the accident occurred outside of Kermin on Saturday night September 17, 2022.
The California Highway Patrol was called to the scene along Highway 180 near Shasta Avenue sometime after 9:15 p.m. They believe a 27-year-old man from Fresno driving a Honda sedan westbound veered into the opposite lane of traffic. The Honda struck an eastbound Acura sedan head-on.
The 20-year-old driver of the Acura, a woman from Mendota, tragically died in the collision. Four women in the car, all 21 years old and younger, were taken to Community Regional Hospital in Fresno with what were described as major to moderate injuries.
The driver of the Honda was also taken to the hospital. The CHP arrested the Fresno man for suspicion of drug impairment and vehicular manslaughter. The DUI suspect will be booked in the Fresno County Jail once he's out of the hospital.
Support for Victims and Families After a Fresno County DUI Accident
In the aftermath of a terrible crash, injured victims will face difficult recoveries, and families who have lost a loved one will be in mourning. After an accident involving a DUI suspect, victims and their families will also be left to wonder how they'll pay for all the costs stemming from a collision.
Close relatives who have had to say goodbye to a family member are permitted to file a wrongful death claim against an at-fault driver's car insurance provider. This claim asks for support for funeral costs and leftover medical expenses. It should also provide money to keep the family financially secure now that a deceased victim can no longer provide income support in the years ahead.
An injured victim is encouraged to file an injury claim to seek enough in compensation to pay every medical bill now and those that arrive in the future. Injured victims are also able to ask for help replacing the paychecks they've missed while out of work. They could also seek money for the physical pain and emotional trauma they've suffered.
A DUI suspect will face criminal court proceedings, but victims and families can advance their civil claims without waiting. The two cases are separate and a civil claim for damages can be settled no matter where the DUI criminal case stands.
Contact a Fresno County Car Accident Attorney
After you or a loved one has become the victim of a careless driver, reach out to a Fresno Car Accident Attorney for a free consultation on your best options and to learn about your rights.
Mr. Gasparian works to protect families after major accidents. He strives to see that victims and their families receive everything needed to help ease their hardships through such a difficult time. Mr. Gasparian also wants to make sure victims and family members aren't left facing financial hardships years down the road.