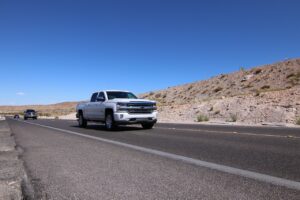 Travel on two-lane rural roads in Stanislaus County puts opposite lanes of traffic dangerously close to one another. A small miscalculation or lapse in attention by a driver can send one vehicle into the paths of oncoming cars and trucks.
Head-on collisions factor in the speeds of both vehicles when an impact occurs. The resulting forces can endanger drivers and passengers and put their lives at immediate risk.
Two Drivers killed in Northeast Stanislaus County Collision
A Friday afternoon collision north of Oakdale in Stanislaus County tragically claimed the lives of two drivers. The Modesto Bee reported the accident occurred along 26 Mile Road near Eastman Road on July 29th, 2022.
The California Highway Patrol responded to the scene and determined that a southbound Chevy Tahoe driven by a 51-year-old man from Oakdale crossed the double yellow lines for an unknown reason. The SUV struck a northbound F-150 pickup driven by a 45-year-old man from Murphys.
Both drivers died at the scene of the devastating head-on crash. California Highway Patrol Investigators continue to work to determine the circumstances surrounding the tragedy.
Finding Wrongful Death Support for Families After a Stanislaus County Accident
Families who have lost a loved one in a terrible accident can be unfairly subjected to the costs of a funeral and emergency services all at once. They may face a financial crisis while left with little time to grieve the life of a family member.
A claim filed against an at-fault driver's car insurance provider can ask for assistance with these expenses. This wrongful death claim is also intended to protect the family from financial hardship in the future by replacing the income the deceased can no longer provide through his or her job.
A spouse, domestic partner, or children of the victim may file this claim on behalf of the rest of the family. A Stanislaus County car accident attorney can also file on behalf of the family. An attorney working for the family would investigate the accident, and provide evidence to make sure an at-fault driver's insurance company can't find a way to avoid responsibility.
Contact a Wrongful Death Lawyer Serving Stanislaus County Victims
If you have had a loved one taken from you by a careless driver, don't trust insurance companies to treat you and your family fairly. A Modesto Wrongful Death Accident Lawyer is a valuable safeguard for families and makes sure each close relative is fully supported after a tragedy and in the years ahead.
Martin Gasparian offers a free case evaluation for all victims. It's a no-risk way to find out about every benefit available to your family. Contact Mr. Gasparian to schedule a free and confidential consultation today. You won't need any money to hire Maison Law. We don't get paid unless we secure financial support from an insurance company for your family.