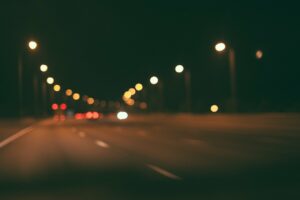 Stanislaus County roads are already dangerous enough when drivers get careless. But a road trip can quickly turn deadly when a driver gets behind the wheel while impaired by drugs or alcohol.
This danger only multiplies at busy Ceres and Modesto intersections when law-abiding drivers may not have any indication that an impaired driver is approaching. Drivers will have no way to avoid a frightening collision.
Drunk drivers may not even have the awareness to hit the brakes when a crash is about to occur. An impact may happen at full speed to cause even more devastating injuries.
Drunk Driver Causes Four-Vehicle Fatal Crash at Ceres Intersection
A suspected DUI motorist is under arrest after a deadly chain-reaction accident at an intersection in Stanislaus County. The Modesto Bee reports the accident occurred on Friday night in western Ceres on July 22, 2022.
Emergency crews were called to the scene at East Whitmore Avenue and Morgan Road around 10:15 p.m. Modesto Police says that a vehicle was traveling towards the intersection where a line of cars was stopped for a red light. The approaching car rear-ended a stopped car and then both vehicles continued on to ram two other vehicles at the intersection.
A woman in one of the vehicles tragically lost her life. Three other adult victims were rushed to local hospitals. Two of those patients were said to have life-threatening injuries. An 18-month-old infant was also a passenger in one of the vehicles but thankfully was left unharmed.
The 25-year-old man in the first car was arrested on the scene for DUI and manslaughter charges.
Support for Victims and Families After a DUI-Related Ceres Accident
Families who have lost a loved one, of course, will never completely get over the pain and grief of such a heartbreaking tragedy. They must be allowed to seek justice after an accident caused by a DUI suspect.
A wrongful death claim filed against an at-fault driver's insurance company can protect the family from financial harm in the years ahead. Close relatives should receive help with funeral costs and emergency services fees. A claim must also seek assistance replacing the income the deceased can no longer provide in the future.
Surviving victims of DUI accidents should seek money to pay every medical bill they acquire in recovery. They should also seek assistance with the paychecks they lose while healing and unable to work.
When a DUI suspect is to blame, victims and close relatives don't have to wait on the results of a criminal trial to proceed with their civil claim. A claim for damages advances separately from criminal proceedings. Insurance companies can offer victims and families car accident settlements even as a suspect goes to trial.
Contact a Fresno Car Accident Lawyer
If you or a loved one are the victims in a serious accident please contact a Modesto Car Accident Attorney also serving Ceres victims. There are rights that you have and benefits available to your family that an insurance company won't be alerting you to. Make sure you have a legal expert on your side to ensure you secure the most support available for what you've been through.
After an accident contact attorney Martin Gasparian, the founder of Maison Law, for a free and confidential case evaluation. Mr. Gasparian works to make sure victims and family members receive the support they need to avoid financial hardships after a tragedy.