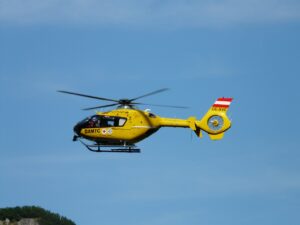 Travel on rural roads across California often presents fewer hazards to motorists thanks to reduced traffic levels. However, it only takes one driver's mistake, at the wrong moment, to cause a devastating collision.
A distracted or drowsy driver can so easily glance away from the lanes and end up crossing into oncoming traffic without noticing. A dangerous head-on collision may occur to cause severe injuries and place the lives of everyone involved in jeopardy.
Four Victims from Central Valley Killed in Head-On Crash in Monterey County
Four women were tragically killed in a head-on crash that occurred in Monterey County on Monday morning. KSEE-TV reports the accident took place near the intersection of Jolon Road and Mission Road, south of Monterey, on June 13, 2022.
The California Highway Patrol was dispatched to the scene south of Monterey around 6:20 a.m. Investigators say they found two cars that had collided head-on.
Officers say that one of the drivers, a 45-year-old woman from Fresno, was pulled from her car and rushed to the hospital where she later died. Three passengers in the same car were also pronounced dead. The victims were a 44-year-old woman and a 36-year-old woman, also from Fresno. The fourth woman was a 52-year-old from Merced.
The driver of the second vehicle involved, a 43-year-old man from Hughson, was flown to a local hospital with major injuries.
California Highway Patrol investigators continue to examine the evidence to determine the circumstances surrounding the devastating accident.
Support for Victims and Their Families After a Monterey County Accident
Families who have lost a loved one in a traffic accident will never be able to replace the love and care the victim provided. Close relatives should be left alone to grieve their loss, but they may also have to take quick action to protect the family from financial harm in the coming years.
The costs of a funeral and burial will soon come due. There may also be ambulance fees and additional medical bills leftover after a tragedy. The income the deceased had always provided a spouse and children will also be lost.
Under such difficult circumstances, the family can file a wrongful death claim against the at-fault driver's car insurance provider. This civil claim seeks support now and in the future to make sure families avoid a financial crisis.
For surviving victims, a claim for damages can prove the best option when trying to get every cost of recovery reimbursed. A basic insurance settlement may only cover the first few days in a hospital. The settlement could ignore the potential medical expenses that lie down the road including weeks of physical therapy, injury flareups, and future surgeries. A car accident attorney will help you demand what's fair.
Contact a Central Valley and Monterey County Car Accident Lawyer
If you or a loved one are the victims of a driver's mistake, it's critical that you and your family are aware of every benefit available. The costs of rebuilding lives for victims and family members left behind will be enormous and those expenses should be fully the responsibility of a car insurance provider.
Contact a Fresno Car Accident Attorney serving all of Central Valley and Monterey County for a free and confidential case consultation. Martin Gasparian, the founder of Maison Law, works to protect families after major accidents. He ensures that victims and their families receive everything needed to help ease their burdens through such a difficult time.