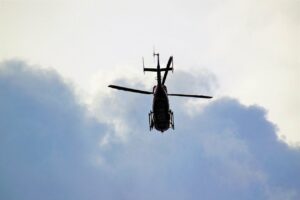 Two-lane rural highways across Santa Cruz County often leave little room for cautious drivers to avoid the mistakes of careless and reckless motorists. A double-yellow line may be all that separates opposing lanes of traffic. An unfocused driver can easily veer just a few inches and wind up in the path of another vehicle.
This distracted driving mistake and other types of errors can place the drivers and passengers of other vehicles in sudden jeopardy of a terrible collision. Victims can suffer major injuries and in the worst cases risk the loss of life.
Two Killed in Head-On Crash in Santa Cruz County
Two people were tragically killed in a devastating traffic accident in Santa Cruz County, east of Watsonville late Wednesday afternoon. KION-TV reported the accident occurred near the San Benito County line along Highway 129 near the Old Chittenden Road intersection on June 22, 2022.
The California Highway Patrol responded to the head-on collision that involved a Honda Ridgeline pickup and a GMC Sierra pickup towing a trailer. Two men in the Honda truck died from injuries suffered in the impact.
It appears that one other patient was taken to the hospital in critical condition and four others were transported with moderate injuries. In all, four medical helicopters and six ambulances were called to the scene. CHP investigators continue to work to determine what caused the collision.
Support for Victims and Families After a Tragic Santa Cruz County Accident
Families who have lost a loved one in a terrible accident can never replace the life that's been taken. Families may be forced to cope with their grief while also facing the financial burdens that a tragedy can leave behind.
Close relatives will have to pay all of the costs associated with burial and any emergency response fees. A wrongful death claim filed on behalf of the family can ask for assistance with these expenses and other losses from an at-fault driver's insurance provider. The family would also be encouraged to seek help replacing the weekly income the deceased can no longer provide the family in the years ahead.
For surviving victims of a collision, a claim for damages can prove the best option when trying to get every cost of recovery reimbursed. An insurance settlement could cover all medical bills, lost wages and benefits, and the physical and emotional trauma suffered by the victim.
Contact a Santa Cruz County Car Accident Lawyer
If you or a loved one were the victims of a careless driver, don't allow an insurance adjuster to determine how much support you should receive. Adjusters work for their insurance companies and want to save money for their shareholders. Your recovery and your family's recovery are much more important than their profits.
To make sure your family is protected from unfair insurance company tactics, contact an experienced Santa Cruz County car accident lawyer such as Martin Gasparian for a free case consultation. Mr. Gasparian works closely with victims and families to earn the compensation they'll need to rebuild their lives.