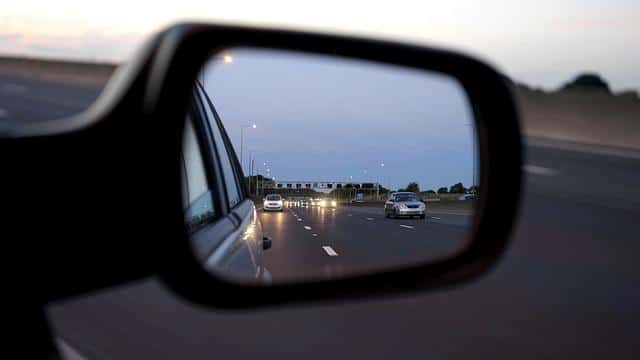 Drivers in Bakersfield are often put at risk by careless and reckless drivers. This is especially true at night when motorists who should show more care often take even more chances with the safety of others.
Collisions occur and another terrible decision can be made in the aftermath. Drivers choosing to flee the scene might leave injured victims waiting longer for the attention they need. Hit-and-run drivers also leave victims and their families to face the costs of recovery alone.
Hit-And-Run Driver Flees Scene After Deadly Collision in Bakersfield
A man was tragically killed and a woman injured after a hit-and-run crash in southwest Bakersfield Tuesday night. KGET-TV reports the collision occurred around 8:45 p.m. on the 6100 block of Ming Avenue near Pinon Springs Circle on May 3, 2022.
Bakersfield Police say that an SUV was traveling at a high rate of speed before it struck a Jeep. The man driving the Jeep suffered major injuries and was pronounced dead at the scene. A female passenger had to be rescued from the vehicle. She was transported to the hospital with what were deemed moderate injuries.
The SUV suffered extensive damage and the driver was seen running away from the crash site. There's been no word on if the hit-and-run suspect has been found. Bakersfield Police are asking anyone with information about the driver to call them.
Finding Support for Victims and their Families After a Bakersfield Accident
The victims of devastating accidents can seek financial support from at-fault drivers through a claim for damages. This claim filed against the driver's insurance company would ask for help with all medical bills. The lost wages a victim had to cope with while missing work could also be reimbursed.
Families who have lost a loved one to a tragic accident collision could also ask for help through a wrongful death claim. This claim would seek help with funeral costs and replace the income a deceased family member can no longer provide.
If a hit-and-run driver is identified and arrested, a civil claim for damages can move forward immediately. If a hit-and-run driver escapes justice, victims and families may file a claim against any car insurance policy the deceased was covered by. This claim would request support from the policy's uninsured motorist coverage.
Contact a Bakersfield Hit-And-Run Car Accident Lawyer
If you or a loved one were the victim of a hit-and-run driver, don't allow an insurance agent or adjuster to determine how much support you should receive. They work for their insurance company and want to save money for their shareholders. Your recovery and your family's recovery are much more important than their profits.
To make sure your family is protected from an insurance company's unhelpful practices, contact an experienced Bakersfield Car Accident Lawyer such as Martin Gasparian for a free case consultation. Mr. Gasparian works closely with victims and families to earn the compensation they'll need to get back on their feet again physically and financially.