Wasco's Personal Injury Lawyer
If you've recently been injured by someone else's negligence and you live in Wasco, you need to contact Maison Law right away to begin getting your life back. No doubt you are in pain and anxious over how your future is going to turn out.
The medical bills just keep piling up, and you have lost time from work so you have less money to pay your living expenses let alone a bunch of medical bills. At Maison Law, they understand what you are going through and haver the experience and skill to help you make a full financial recovery.
Maison Law was founded by Martin Gasparian, Esq., who has worked at some of the most prestigious firms in the nation, including the largest law firm in Los Angeles. Today, he works for those that have been injured and need someone to stand for them.
He understands what you are up against and won't rest until you are back on your feet, physically and financially. No doubt you are facing rising medical bills and less money from missed time at work.
Stop the rising bills and the anxiety over the uncertainty of your future. Contact Maison Law today and schedule a free case evaluation where you can find out your rights and what compensation you are owed under the law.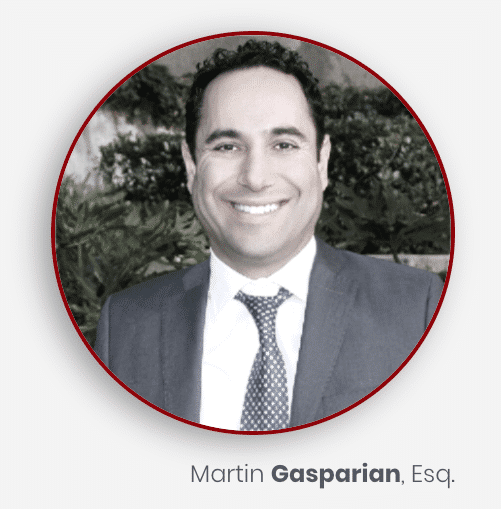 "I was involved in an accident about 3 years ago and Maison Law and their team helped me every step of the way. It was a long journey and a lot of time and hard work in getting me what I deserved. I couldn't have asked for a better law firm. I highly recommend!"
I got into a fender bender in January and was left dealing with a very unresponsive and terrible insurance adjuster who was basically forcing me to accept only 1k to close my claim prematurely. Thankfully I found Martin and Maison "Law who truly helped ease my mind, took care of my car, rental, treatment and got me an AMAZING settlement in time for Christmas."
"Martin Gasparian and the whole Maison Law team were there for me when I was involved in an accident. They held my hand every step of the way and took care of all my needs. They listened to all my concerns and put my mind at ease and made the whole process pain free. I would definitely refer friends and family to Maison Law.
Wasco Personal Injuries
Wasco is town of around 25,000 people and sits 25 miles northwest of Bakersfield in the southern end of the Central Valley region of California. Living in Wasco allows its residents to have that small-town charm and feel but still get the benefit of a larger population. But with that many people living together, there are bound to be personal injuries.
Auto Accidents
The people of Wasco find employment in various places such as wineries, farms and food plants outside the city and locally in retail shops, schools and hospitals. This puts cars on the roads in and out of the city at all hours of the day, which puts the people of Wasco at risk for auto accidents. For traveling, Wasco residents have a few options. Both I-5 and U.S. 99 are close by taking them north and south to Bakersfield or Fresno. They can also take 155 or 178 east to Sequoia National Forest or Highway 46 west to the coast for a needed break. The downside to all this driving means that some of the people are going to be injured in an auto accident, and when this happens, the people know they can turn to Maison Law to help them get the compensation they deserve.
Types of Auto Accidents in Wasco
According to the National Highway Traffic Safety Administration, over 50 percent of all fatalities in the U.S. happen on rural, two-lane highways, and the people of Wasco travel almost exclusively on these types of roads. This type of driving has some specific risks to those on the road, and at Maison Law, they understand that the type of accident can have an impact on the injuries and the claim for compensation. They are experienced in injuries that come from all types of accidents and are familiar with the dangers driving on rural highways and country roads. Some of the different accident types in the occur to the people of Wasco are:
Rollover/Ejection Accidents:

These can happen on any busy road or highway, and they bring some of the most severe injuries.

DUI:

Unfortunately, Wasco suffers from significant number of DUI accidents which puts everyone on the roads at risk for serious injury and death.

Head-On:

Rural roads and highways are ripe for head-on collisions with are devastating to their victims. Wasco residents are at special risk of these as they commute every day.

Large Trucks/Utility Vehicles:

Manufacturing and agriculture vehicles are always in and around Wasco and when someone is injured by a commercial truck, they are up against companies with a lot of resources and the best attorneys. You need an experienced attorney to represent you.

Speeding/Racing/Aggressive Driving:

Most of the drivers that engage in this type if driving are younger male drivers who put others at risk by their actions.
Other Types of Personal Injuries
Not all injuries happen driving a car. Wasco residents are active and on the go, and this active lifestyle puts them at risk for other types of accidents as well. When any injury happens that is the fault of someone else, they can still count on Maison Law to go to bat for them. Some of these other types of accidents are:
Industrial accidents
Construction Zone Accidents
Slip-and-falls/Premises Injuries
Sport/Recreation Injuries
Product Liability
Wrongful deaths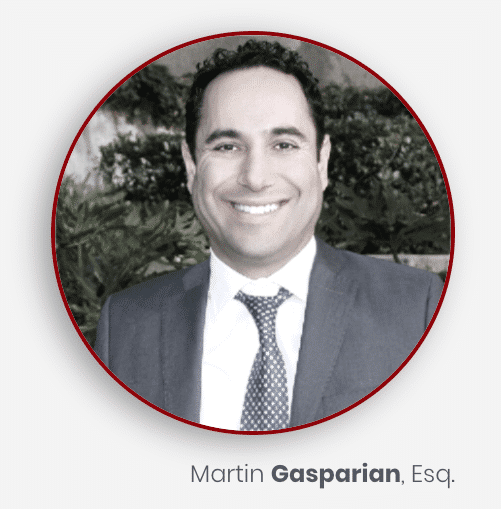 Wasco's Personal Injury Lawyer
Wasco is a community that prides itself on hard work and family life. Those qualities must sometimes be protected when property owners, careless drivers, or negligent employers put others at risk and end up getting them hurt.
If you or a loved one are seriously injured due to the carelessness of someone else, contact a Wasco Personal Injury Lawyer with the experience to demand what's fair from national corporations, local employers, and anyone else who may be liable for your suffering.
Discuss your case with attorney Martin Gasparian, the founder of Maison Law in Wasco, for a free consultation that comes with no obligation. Mr. Gasparian worked for major corporations and dealt with some of the biggest insurers in the world. He now uses his knowledge to make sure everyday people aren't taken advantage of by corporate lawyers and insurance adjusters. He believes that every client should work directly with their lawyer, get honest advice, and the personalized attention to detail their case deserves.
Frequently Asked Questions
Should I trust my insurance company after a car accident in Wasco?
No. Insurance companies are not out to help you after a crash—they are out to preserve as much money as possible. While this may sound cold, you should be skeptical when dealing with insurance adjusters. After an accident in Wasco, you should contact an attorney before giving any official statements to insurance providers.
What happens if I don't tell my insurance company about an accident in Wasco?
Each insurance company has different policies for reporting an accident. For more accurate info, you should contact your insurance provider for full details. Just remember that California requires accident victims in Wasco to report crashes involving injury and death to 911 ASAP.