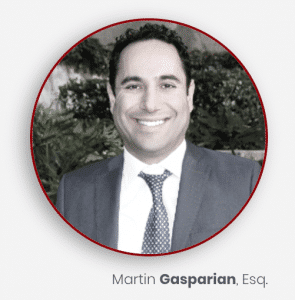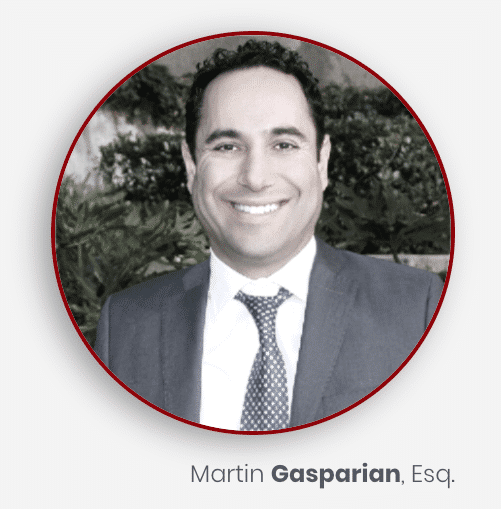 Around 25,000 people live in Selma, and with this many people, statistically around 3,000 people will be injured each year in an accident of some type due to the negligence of another person. If you live in Selma and an accident happened to you, then you need to talk to Martin Gasparian, Esq., He founded Maison Law to help people in small towns get big city justice.
Martin has worked at some of the most prestigious firms in the nation, including the largest law firm in Los Angeles. Today, he works for those that have been injured and need someone to stand for them.
He knows about the suffocating medical bills and the frustration of less income from missed time at work, and he won't rest until you physically and financially back on your feet.
Selma Personal Injuries
Selma is just the right size to have that small-town feel of a close-knit community and the charm that comes with it, but big enough to have some of advantages of some of the larger cities. Selma is also growing and with that comes construction, development and all sorts of opportunities.
Residents of Selma work hard, play hard and are always on the go. While generally this is a good thing, there is a cost is a higher risk of suffering a personal injury. When they do get injured, they have come to trust the legal team at Maison Law to help them get the compensation they deserve under the law.
Farming Accidents
Agriculture is the number one industry in the region. The people work in local farms and wineries as well as food processing plants, distribution centers and storehouses. Others work in town at hospitals, government offices, schools and business. With all this driving, it's no surprise that the number one cause of personal injury in Selma is an auto accident, and when these happen, the people know they can turn to Maison Law to help them get the compensation they deserve.
Types of Auto Accidents in Selma
Selma sits 15 miles southeast of Fresno and the two cities are connected by U.S. Highway 99. Commuters, travelers, and commercial haulers use this highway to get in and out of the city.  To get elsewhere, drivers rely on Highway 43 and different highways and roads that lead into the countryside.
These types of roads seem tame compared to the massive freeways in cities like Los Angeles or San Francisco, however, according to the National Highway Traffic Safety Administration, over 50 percent of all fatalities in the U.S. happen on rural, two-lane highways just like the roads around Selma.
Rural driving has its own risks which also means that there are some injuries common to this type of driving environment. At Maison Law, they are experienced in these types of injuries, which helps them to better represent the unique needs of each accident case. These injuries include:
Rollover/Ejection Accidents: These can happen on any busy road or highway, and they bring some of the most severe injuries.
DUI: Unfortunately, Selma suffers from significant number of DUI accidents which puts everyone on the roads at risk for serious injury and death.
Head-On: Rural roads and highways are ripe for head-on collisions with are devastating to their victims. Fowler residents are at special risk of these as they commute every day.
Large Trucks/Utility Vehicles: Manufacturing and agriculture vehicles are always in and around Selma and when someone is injured by a commercial truck, they are up against companies with a lot of resources and the best attorneys. You need an experienced attorney to represent you.
Speeding/Racing/Aggressive Driving: Most of the drivers that engage in this type if driving are younger male drivers who put others at risk by their actions.
Other Types of Personal Injuries
With all the growth, construction and opportunities that have become the norm in Selma, there is also an increase in risk of other types of personal injury accidents. Accidents can happen in just about every activity and under a variety of circumstances.  Maison Law stands ready to help anyone who gets injured get the compensation they deserve under the law.
Industrial accidents: Agriculture is the number one industry for employment by population in the region. Wineries, farms, processing plants all bring accidents and injuries to the people of Selma.
Slip-and-falls/Premises Injuries: Selma enjoys a robust retail economy which leads to injuries that happen on business premises.
Sport/Recreation Injuries: Soccer, baseball, rodeo and other types of recreation come with injuries, and Maison Law firm is ready to help anyone injured to get the compensation they need.
Construction Zone Accidents: Since 2000, Selma has grown significantly, and with this comes a fair amount of construction which brings the risk of injuries as people mix with the work zones around the city.
Product Liability: Shopping and consuming brings all types of product-related injuries.
Wrongful deaths: Unfortunately, some people of Selma will succumb to injuries caused by others. Maison Law will work with the family to get just compensation.
Selma California Personal Injury and Accident Lawyer.
Talk to an attorney who can give you unbiased advice by someone who knows what you are up against. Call us today for a free consultation before you speak to anyone from the insurance company.
If you then want to have the peace of mind that your case is being competently and professionally handled so you can focus on your recovery, Maison Law will be there for you making sure you get the compensation that you deserve.
A recent review:
⭐⭐⭐⭐⭐ Maison law is outstanding. The entire team was very attentive to my question and concerns. They even went out of their way to find a chiropractor closer to me because I was not able to commute far for my appointments. I was confused on what was next after my accident but The Maison Law team quickly made me feel comfortable. They are here to work for you. – Kevin Campos