Santa Barbara Car Accident Lawyer
Santa Barbara and its "American Riviera" are extremely popular residential and tourist areas. The city of about 90,000 residents sits about 90 miles northwest of Los Angeles. It's the county seat of Santa Barbara County with three universities in town and a strong tourist industry. There's always something to keep Santa Barbara residents and visitors busy.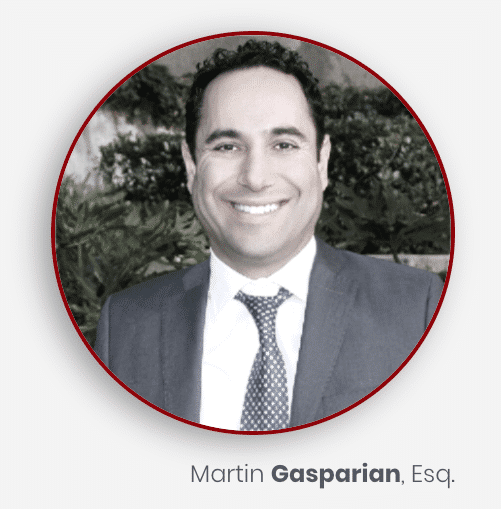 "I was involved in an accident about 3 years ago and Maison Law and their team helped me every step of the way. It was a long journey and a lot of time and hard work in getting me what I deserved. I couldn't have asked for a better law firm. I highly recommend!"
I got into a fender bender in January and was left dealing with a very unresponsive and terrible insurance adjuster who was basically forcing me to accept only 1k to close my claim prematurely. Thankfully I found Martin and Maison "Law who truly helped ease my mind, took care of my car, rental, treatment and got me an AMAZING settlement in time for Christmas."
"Martin Gasparian and the whole Maison Law team were there for me when I was involved in an accident. They held my hand every step of the way and took care of all my needs. They listened to all my concerns and put my mind at ease and made the whole process pain free. I would definitely refer friends and family to Maison Law.
Santa Barbara Dangerous Intersections
For all that it has to offer, Santa Barbara's roadways can be dangerous, especially when drivers are distracted, fail to stop or yield or are intoxicated. Highway 101 bisects Santa Barbara from the southeast to the northwest. By far, it leads Santa Barbara County in auto accident injuries and deaths. Some of the most dangerous intersections in and around Santa Barbara are Rt. 101 and Los Posadas Road, Rt. 101 and North Milpas Street, De La Guerra Street and Santa Barbara Street and Carrillo Street at Anacapa Street.  
Common Causes of Santa Barbara Car Accidents
Nearly all car accidents in and around Santa Barbara are caused by driver carelessness and negligence. That translates into simple driver error. Here are a few examples of driver error:
Speeding:

Traveling at excessive speeds reduces the time and distance that a driver has to react to a hazard on the road ahead.
Distracted Driving:

Talking on a cell phone, texting or using an infotainment center all distract a driver's attention from the cognitive, manual and physical tasks involved in driving safely.
Drunk Driving:

Operating a motor vehicle while intoxicated or otherwise impaired is one of the major causes of serious accidents, injuries and fatalities in Santa Barbara County.
Failure to Yield:

Drivers who fail to yield the right-of-way or otherwise disobey stop signs or traffic signals endanger the safety of everybody around them.
Drowsy or Fatigued Driving:

As per the U.S. Centers for Disease Control and Prevention, driving while drowsy or fatigued is as dangerous as driving while intoxicated. Unlike driving under the influence of alcohol, there really isn't any way of proving that the driver of a car who caused an accident was sleep deprived.
What to Do After Being Injured in a Car Crash
Call 911 immediately after an accident. Ask that both police and paramedics get sent to the scene. Never get talked out of reporting an accident under any circumstances. Police will compile a written report of the crash, and paramedics can stabilize you and get you to a nearby emergency room for care and treatment. Report the accident to your insurer, and don't worry about your premiums increasing if the accident wasn't your fault. It's against the law for an insurer to do that in California. Then, contact our Santa Barbara car accident lawyer at Maison Law, and you can arrange for a consultation and case evaluation at no cost whatsoever to you.
After being injured as a result of the carelessness and negligence of somebody else, you're entitled to pursue compensation for your injuries and damages. That compensation can include:
Payment of past and future medical bills.

Lost earnings or diminished earning capacity.

Pain and suffering.

Any permanent disfigurement or disability.

Loss of a normal life.

Payment of other valuable damages in the event of a wrongful death.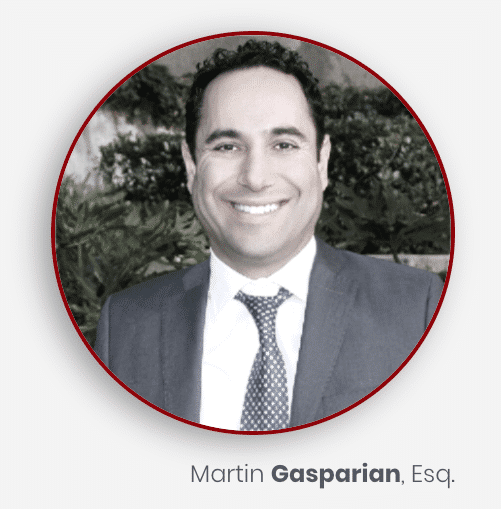 Contact a Santa Barbara Car Accident Lawyer Today
Expect to be ignored or taken advantage of by the insurer of the person or entity that caused your accident and injuries. It will attempt to manipulate the facts surrounding your accident and injuries and pay you as little as possible in compensation. Don't give that insurer a recorded statement of any kind either. It will only use your own words against you in the future to try and shove some or all of the blame in the case over onto you. Rather than doing that, contact our Santa Barbara car accident lawyer at Maison law for that free consultation and case review. Our objective is opposite that of the opposing insurer. If we're retained to represent you, we want to maximize any settlement or award that you might receive. Contact us right away after being injured in any accident.