Salinas' Personal Injury Lawyer
If an accident leaves you or a loved one seriously injured due to the negligence of another person, you should never have to wrestle with money concerns during recovery. If an accident wasn't your fault, the person, company, or property owner responsible for your pain and sudden financial hardship should be first in line to help you.
Unfortunately, getting an insurance company to supply fair compensation for your injuries can mean you have to take up the fight against them. For victims living in and around Salinas, a call to Maison Law can be in your best interest. Contact our attorneys for a free evaluation of your case with no-obligation to you.
Our attorneys want to hear about what happened to you so they can help you determine your best course of action. We know that accident victims can feel the most vulnerable they've ever felt in their lives. Sometimes insurance companies know that too and can try to take advantage to try to save themselves money. Let's talk about your injury and figure out what you'll need for a complete recovery.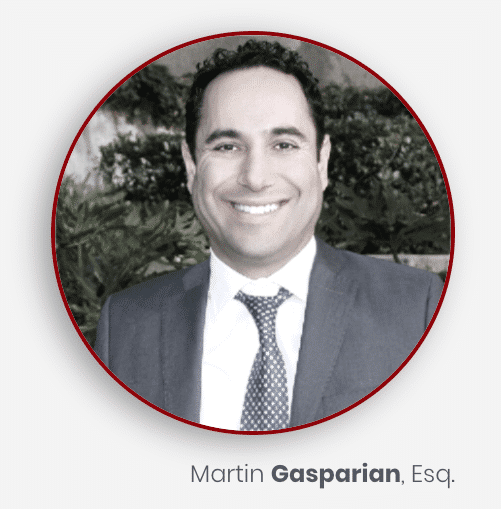 "I was involved in an accident about 3 years ago and Maison Law and their team helped me every step of the way. It was a long journey and a lot of time and hard work in getting me what I deserved. I couldn't have asked for a better law firm. I highly recommend!"
I got into a fender bender in January and was left dealing with a very unresponsive and terrible insurance adjuster who was basically forcing me to accept only 1k to close my claim prematurely. Thankfully I found Martin and Maison "Law who truly helped ease my mind, took care of my car, rental, treatment and got me an AMAZING settlement in time for Christmas."
"Martin Gasparian and the whole Maison Law team were there for me when I was involved in an accident. They held my hand every step of the way and took care of all my needs. They listened to all my concerns and put my mind at ease and made the whole process pain free. I would definitely refer friends and family to Maison Law.
Salinas Personal Injury Dangers
Salinas is the biggest city in Monterey County and it's centrally located so residents can settle business and industrial deals here while also handling local government needs. There's plenty of destinations within reach of Salinas. You can head down south Mainstreet and onto Route 68 for a quick trip to Monterey's beautiful beaches or up U.S. 101 to reach Gilroy and San Jose.
The roads don't fill up the same as L.A. traffic, but rush hour can still leave you white-knuckled and questioning the intelligence of other drivers. But even worse, a careless driver can suddenly make a mistake and leave you the victim of a collision.
Car crashes are just one type of personal injury case we take on, but they are some of the most common cases in Salinas and can carry the most long-term consequences. The threat is not just from other cars and SUVs. Big trucks and equipment involved in the floral industry and doing work for local vineyards can threaten your safety on the roads. Even rideshare and delivery drivers can force you into a bad spot with their dangerous distracted driving habits while working from behind the wheel.
Other Personal Injury Cases
Car collisions are just one of the ways victims and families can experience tragedy in Monterey County. Workplace accidents are another way residents can get hurt, especially in some of Salinas' specific occupations that often put people in danger.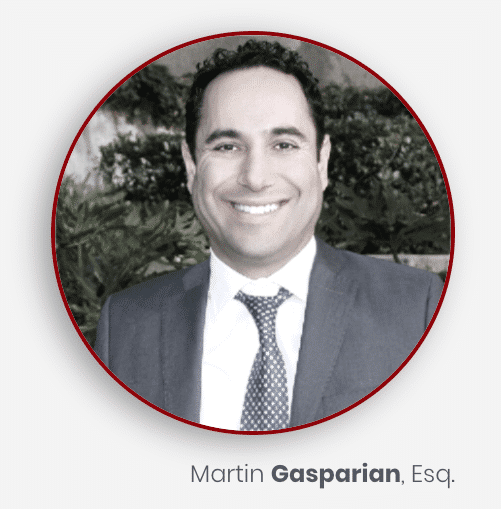 Salinas' Personal Injury Lawyer
Salinas is a community that prides itself on hard work and family life. Those qualities must sometimes be protected when property owners, careless drivers, or negligent employers put others at risk and end up getting them hurt.
If you or a loved one are seriously injured due to the carelessness of someone else, contact a Salinas Personal Injury Lawyer with the experience to demand what's fair from national corporations, local employers, and anyone else who may be liable for your suffering.
Discuss your case with attorney Martin Gasparian, the founder of Maison Law in Salinas, for a free consultation that comes with no obligation. Mr. Gasparian worked for major corporations and dealt with some of the biggest insurers in the world. He now uses his knowledge to make sure everyday people aren't taken advantage of by corporate lawyers and insurance adjusters. He believes that every client should work directly with their lawyer, get honest advice, and the personalized attention to detail their case deserves.
Frequently Asked Questions
Can I sue my employer for a workplace injury in Salinas?
Often no, but you may be able to sue others. If you get hurt at work, in most cases the Department of Labor will pay you benefits through workers' comp and you won't be allowed to sue your employer. However, if your injury was due to another party's negligence, such as a tool or a safety-equipment manufacturer, then it might be in your best interest to file a third-party lawsuit.
Will my injury case end up in court?
It's unlikely. Insurance agents for at-fault companies, drivers, and proprietors don't usually want a case to end up in front of a judge and jury because of the costs involved. If they see that you are willing to take them all the way to court over your claim they will usually be motivated to make a fair compensation offer to avoid a court date.
Can emotional anguish factor into a wrongful death claim?
Yes. The trauma of suddenly losing a family member will be a devastating experience. A child or a spouse will be without a loved one as they try to continue on with life. The costs of psychological counseling and care can be included in any compensation received. The loss of the emotional and financial support the deceased would have provided over his or her lifetime can also be considered.