Trips to places like Disneyland, Six Flags, or California's Great America are supposed to be about thrills, laughs, and an overall amazing experience. Unfortunately, some theme park days end in severe injuries, and victims and their families can be left with major medical bills.
Victims may face a long and difficult recovery and wonder if the owners and operators of a theme park will help them pay for their care. The truth is that theme parks carry substantial insurance coverage for these accidents, but victims often encounter serious roadblocks to earning what's fair in compensation.
Contact a California Theme Park Accident Lawyer
If you, your child, or another family member are hurt during a day out at a theme park, a local fun park, or even a theme park resort, make sure to speak with an experienced California theme park attorney about what your case may be worth. Insurance companies for major theme parks are hoping you don't know about all the benefits available to you and your family after an accident in a park.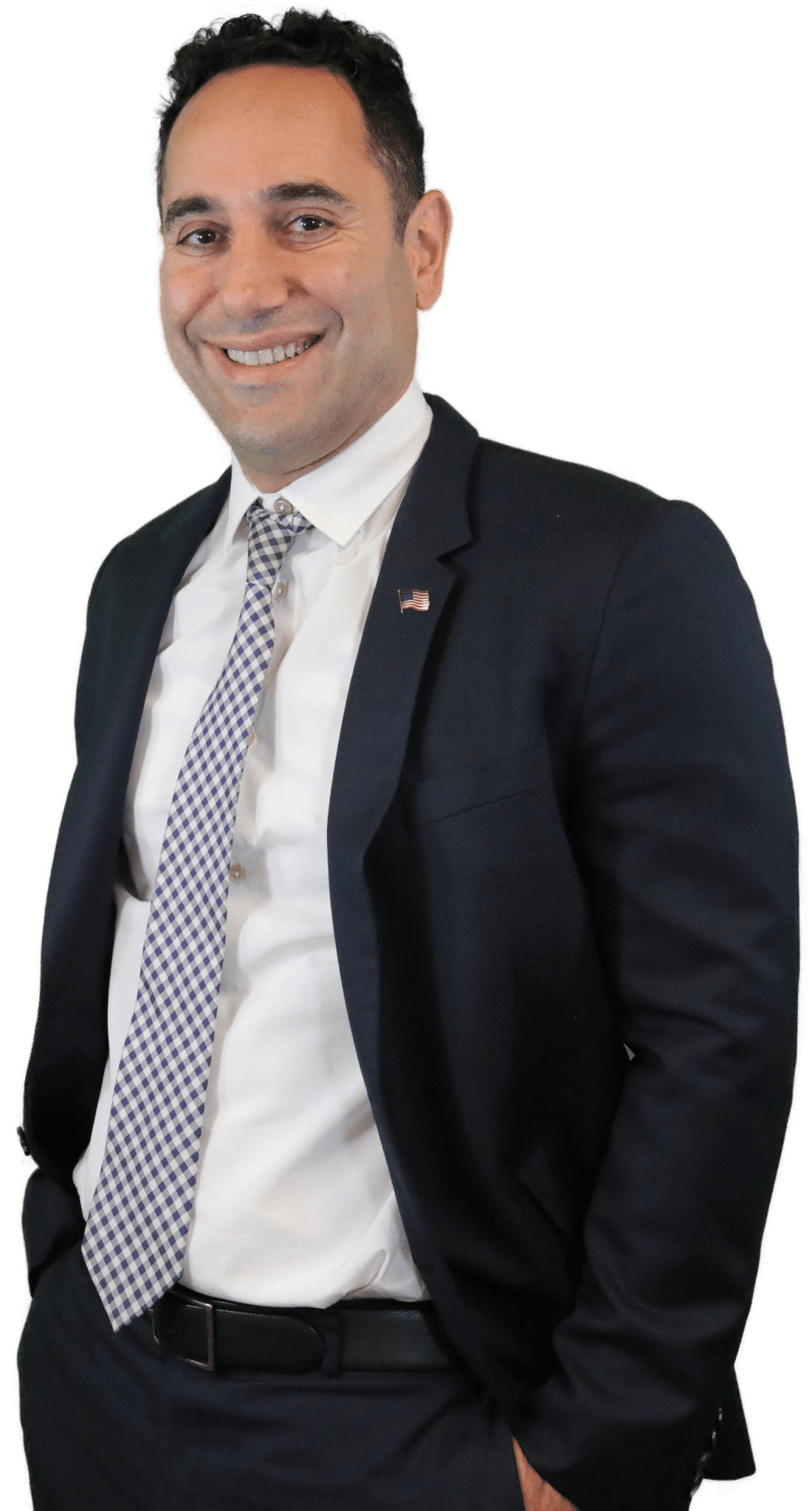 California Theme Park Accident Injury Claims Process Call Us For A Free Consulation
Call us 24/7 with No Obligations Describe Your Accident Details
We will then discuss your legal options and decide whether to move your case forward. Retain Maison Law w/ No Upfront Fees
We work on contingency. No attorney fees unless you win your case. Receive Your Compensation
We will fight for you to earn the highest possible payout for your damages.
Contact Maison Law of California for a free and confidential consultation. You'll get an honest appraisal of your case and find out how to avoid insurance tactics meant to rob you of support.
California Theme Park Accident Dangers
Theme parks are a blast because there's so much going on at once. There are the edge-of-your-seat rides, the unique treats, and the great live entertainment. But places like Universal Studios Hollywood and Knott's Berry Farm must stay extremely vigilant to protect ticketholders from serious injury.
Millions of people pass through park gates each year, and with that many people in one place, mishaps are bound to happen. Yet, when parks get negligent in their duty to keep all rides safely maintained, spills mopped up, and kitchens clean and hygienic, real dangers arise.
These are just a few of the types of accidents Maison Law will help file victims file theme park injury claims over:
Ride Hazards– Injuries getting on-and-off roller coasters and family rides. Injuries from ride motion. Injuries from safety harnesses. A ride may malfunction due to poor maintenance or manufacturing flaws.
Careless or Reckless Staff Members – Theme park owners and operators are responsible for the mistakes their employees make. They must do proper background checks, provide proper training, and make sure workers are enforcing safety protocols. An operator could operate a ride while impaired or distracted and cause a major accident.
Slip-And-Fall Hazards – Theme parks aren't just kept clean so they are more pleasing to the eye. Parkgoer safety depends on drink and ice cream spills being mopped up before guests have a chance to slip and injure themselves.
Uneven floors, steps, and platforms – Gaps between steps and platforms and uneven flooring will cause trip-and-fall accidents that might send a victim down on a knee. Trip-and-fall victims can also fall from a dangerous height and hit their heads and suffer traumatic brain injuries.
Failing Objects – Theme parks are the home to massive pieces of machinery and castles. A piece of an attraction or decor can fall on someone. Things lost by riders on roller coasters can also strike someone below.
Food Poisoning – The improper handling of food or drinks could leave victims violently ill.
Dangers for Children — Theme Parks are designed to capture a young parkgoer's imagination. Sadly, young children are especially vulnerable to violent motions caused by machinery. They can also wander into dangerous sections of a park they shouldn't be in if hazardous areas aren't properly blocked off. Any injury at a young age may also affect their growth and development in the years to come.
Even obstacles like potholes in theme park parking lots and threats from other guests driving across parking lots are grounds for a theme park injury lawsuit. A skilled California personal injury lawyer will be gathering evidence and fully investigating what occurred. An attorney also collects every medical bill you receive to make sure a theme park's liability insurance picks up the tab for every cost of recovery.
What Should I Do After a Theme Park Accident?
After a serious injury at a theme park, insurance companies won't automatically provide support, no matter how badly the park neglected your safety. You'll need strong evidence to leave no room for an insurance adjuster to question your injury claim.
The best proof of what happened will be there on your accident scene in the moments after it happened. If you are left physically strong enough, you should try to gather as much evidence as possible.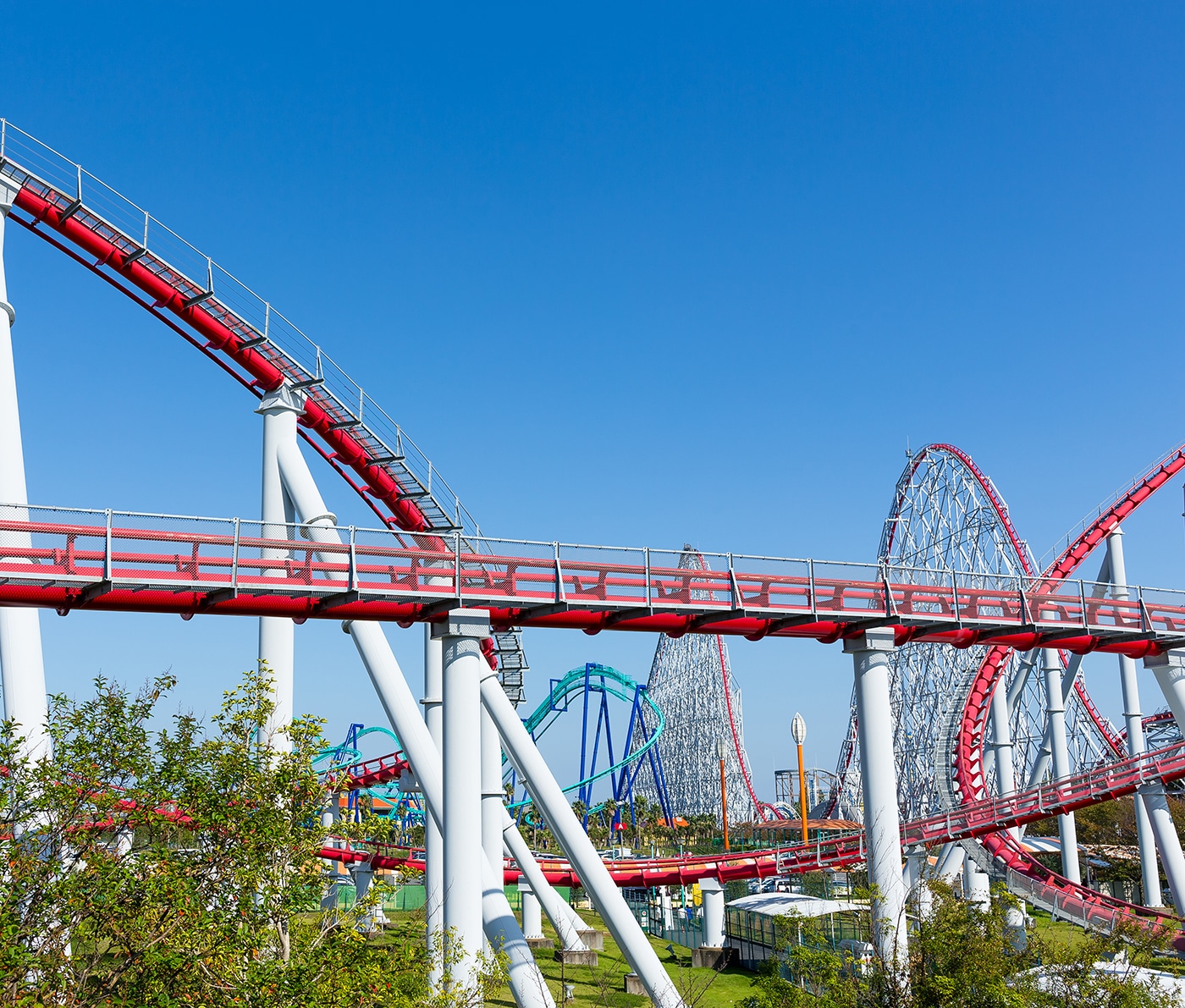 These details and others will help you secure the settlement money you'll need to rebuild your life:
Check yourself and others for injuries. If you need medical attention, call 911. The park's own medical staff may also respond. Allow them to check out every pain you have. Go to the hospital if necessary.
Take pictures of the obstacle that caused you harm. Use your cell phone to document what happened, because the hazard will be cleaned up or repaired shortly after you leave. Show any visible injuries and damage to your belongings and clothes. If you have to leave for the emergency room ask someone with you or a witness to help you collect evidence.
Alert amusement park managers and allow them to create an incident report. This report can be obtained by your California Personal Injury Lawyer and used as evidence in your favor. Give basic details but don't talk about how badly you are hurt or the fault in the accident with anyone who works for the theme park. Your statements can be twisted and used against you later.
Get contact information from witnesses.
Make an appointment with your doctor in the days that follow. Pay special attention to pain that arises in the days after an accident. An injury can be masked by shock on the day it occurs. Follow your doctor's orders.
Contact an Attorney – Theme parks will have the money to afford teams of lawyers. If you go up against them alone, they'll probably find a loophole that allows a theme park to escape providing you with support. Your attorney fights to get the most out of your theme park injury claim so that you aren't stuck with medical bills in the future when your injury relapses or you require physical therapy. Your California Theme Park Lawyer also protects you when insurance companies try to question your credibility or the severity of your injuries simply to devalue your claim.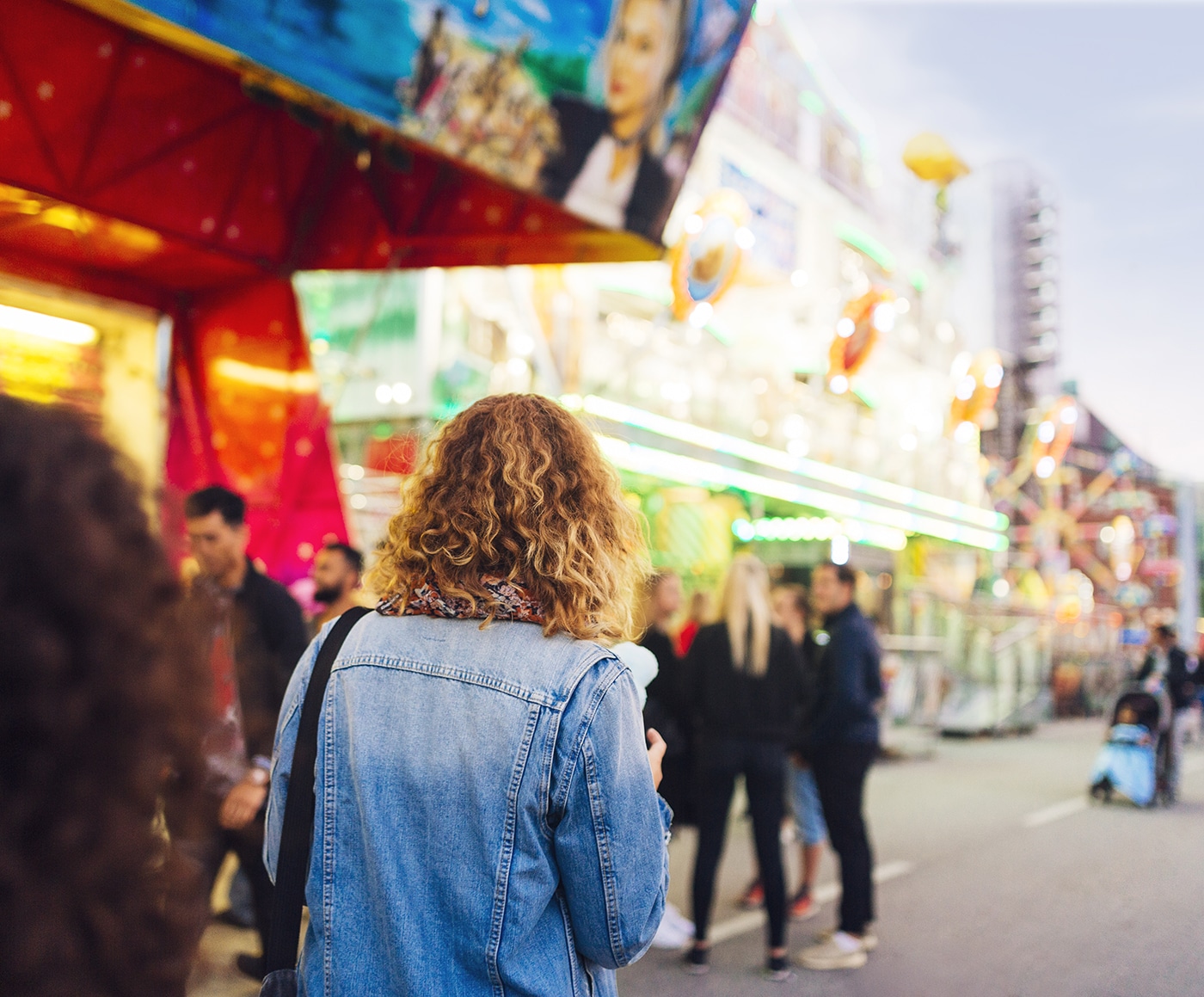 Who Can I Sue After an Injury at a California Amusement Park?
California takes the safety of its theme parks very seriously. Rides at fixed theme parks and mobile theme parks are tested routinely. You can get an idea of the ride inspections required by visiting the  Cal/OSHA Amusement Ride and Tramway Unit page here.
And yet, even though these safeguards are in place, people still get hurt each year. The International Association of Amusement Parks and Attractions (IAAPA) found that an estimated 1,294 people were injured while on rides in U.S. theme parks in 2019. This data was provided by some, but not all theme parks in the country. According to the study, over 80 of those injuries were considered serious, and around 130 victims tragically lost their lives.
These injuries and heartbreaking deaths are often preventable and they often leave multiple negligent parties liable. Several responsible parties may have to provide you and your family with a settlement check. Other guests in the park might also engage in reckless behavior and cause an injury. They could share in the liability.
These are just some of the entities that might have to provide you and your family support after a California theme park accident claim:
Theme Park Parent Company or Owners and Operators.
Ride owners and booth operators at local fairs.
Park Employees, including managers, ride operators, and maintenance staff.
California Theme Park Safety Inspectors.
Food and Drink Vendors.
Ride and Attraction Manufacturers.
Another Parkgoer.
Shuttle and Bus Drivers.
What Can I Earn Compensation for After a Theme Park Accident Injury?
Many people choose to spend their hard-earned time off in California. Many of our world-famous amusement parks stay open year-round and figure into the vacation plans of millions of families.
When you or a family member gets hurt on a theme park day, there will be many hardships that follow. It's important to keep track of every bill, every difficult day in physical therapy, and every tough emotional blow you and your family receive. These factors must all be listed and documented when you file your claim against an insurance company.
Water parks, go-kart fun parks, and theme parks must all have amusement industry liability insurance. When you submit a claim for damages, you must have every damaged listed, because anything not on the list won't earn you compensation.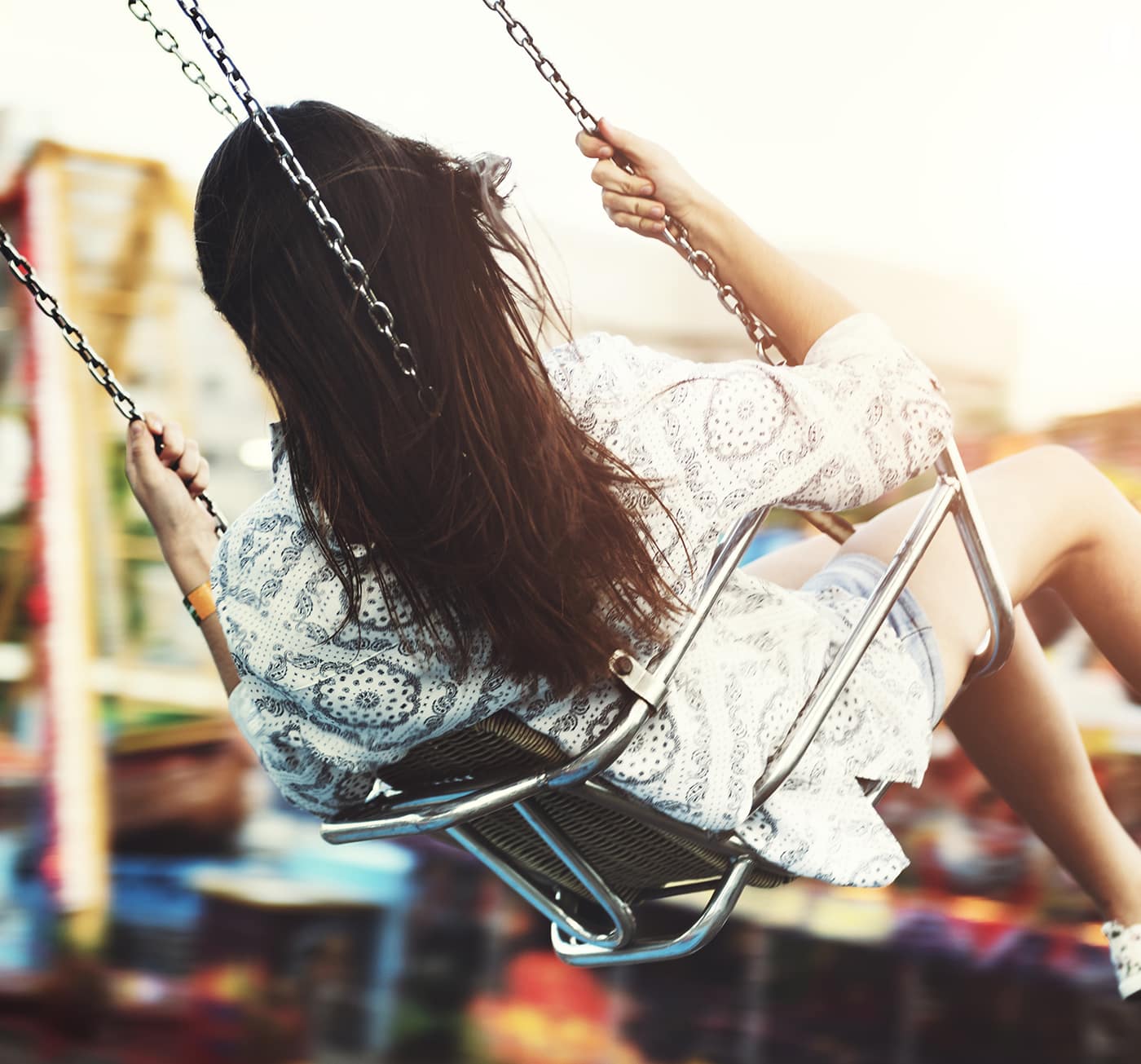 Your California theme park accident lawyer will make sure your list is complete and also add some details that you may not have realized could earn you more on a settlement check:
Totals on current medical bills and support for the cost of care anticipated in the years to come.
Any expenses associated with a permanent disability or a permanent disfigurement. The estimated cost of support over a lifetime.
Wrongful death benefits. For the families left behind who have lost a loved one due to a theme park's negligence. This includes assistance with funeral and medical costs. A wrongful death claim also seeks money to replace the weekly income the deceased can no longer provide to close relatives.
The toll of physical pain and emotional trauma.
Loss of enjoyment of life due to an injury.
Travel costs for getting to doctor's appointments while unable to drive.
All income and benefits lost while in recovery as victims are unable to perform job duties.
What If I Signed a Waiver?
Whether you notice it or not, when you buy your theme park tickets online, you'll be tapping a box that means you've read a liability waiver and agreed to it. This disclaimer form is in place to remove the accountability of theme parks in certain accidents. They usually state that people entering a crowded park, getting on fast-moving rides, or utilizing a zipline course must "assume the normal risks" for such activities.
These disclaimers are usually vague and unfairly withhold support from injured victims. California courts usually pick up on this fact and throw out liability waivers in injury lawsuits. Disclaimers also don't protect park owners from dangers that are far and above the normal risks. Falling down a set of stairs may be a normal risk but falling because a shaky handrail gives way is not an acceptable risk.
An attorney defends a victim's rights to make sure parks are forced to take care of their visitors when they are hurt.
Beware of Theme Park Insurance Tactics
Major companies like Disney or NBCUniversal (a subsidiary of Comcast) are well-practiced in the art of sending their park victims away with little support or nothing at all. Their corporate lawyers and insurance adjusters will work to weaken your resolve and discredit your claim, all to save on the bottom line.
If you don't have a California Amusement Park Injury Lawyer watching out for your case, you can easily fall for some of the most common insurance strategies out there.
The first tactic you might experience is being kept in a holding pattern. Insurance firms for major theme parks will ignore your claim in the hopes you get more and more desperate for financial help as your bills multiply.
This sets you up for another common ploy…the "lowball offer." If your injury has your family sinking deeper in debt, you can be tempted to jump at the first settlement offer extended by Six Flags or a place like Belmont Park in San Diego. Don't do it. Avoid signing any agreement with an amusement park insurance company without having a California personal injury attorney look over it. It may far undervalue the hardships you face.
You should also let a premises liability attorney handle your communications with an amusement park. If you don't, you can fall into another old trick played by insurance adjusters. They will call you after your accident and attempt to get a recorded statement about what happened. Decline this request. You aren't legally obligated to give it.
Insurance companies are hoping you'll say something they can twist around later to find cause to dismiss your case.
Contact a California Theme Park Lawyer
After you or a family member are hurt at a theme park or on a boardwalk amusement attraction, speak with a skilled California theme park attorney before talking with a park insurance representative. Theme parks can afford teams of lawyers and insurance adjusters. They'll all be desperately trying to get you to accept less than what's needed for you and your family to rebuild your lives.
You'll need a skilled lawyer who can protect you from the tactics they use to rob you and your family of support. There's an easy, no-risk way to determine just what you should expect out of a theme park injury claim and how to secure what's only fair.
Contact Martin Gasparian, the founder of Maison Law, to schedule a free no-obligation consultation. Maison Law is especially concerned with the wellbeing of young victims in theme park accidents. We want children to receive the support they need to make a full recovery. If you feel Mr. Gasparian can help you get the most out of your theme park injury settlement, you won't need any upfront money. He doesn't get paid unless he wins your case for you.