Maison Law is accepting Hair Relaxer Cancer Lawsuit cases in California and nationwide.
We are partnered with one of the lead plaintiffs in the class action lawsuit to minimize lawyer fees, maximize your settlement and get you compensation as fast as possible.
To be eligible to participate in this lawsuit, you must have used a qualifying hair relaxer and be diagnosed with 1 of these 3 cancers:
Uterine Cancer
Endometrial Cancer
Ovarian Cancer
Qualifying products were manufactured by L'Oreal, Dabur, Soft Sheen, Carson, Strength of Nature, Godrej and Namaste.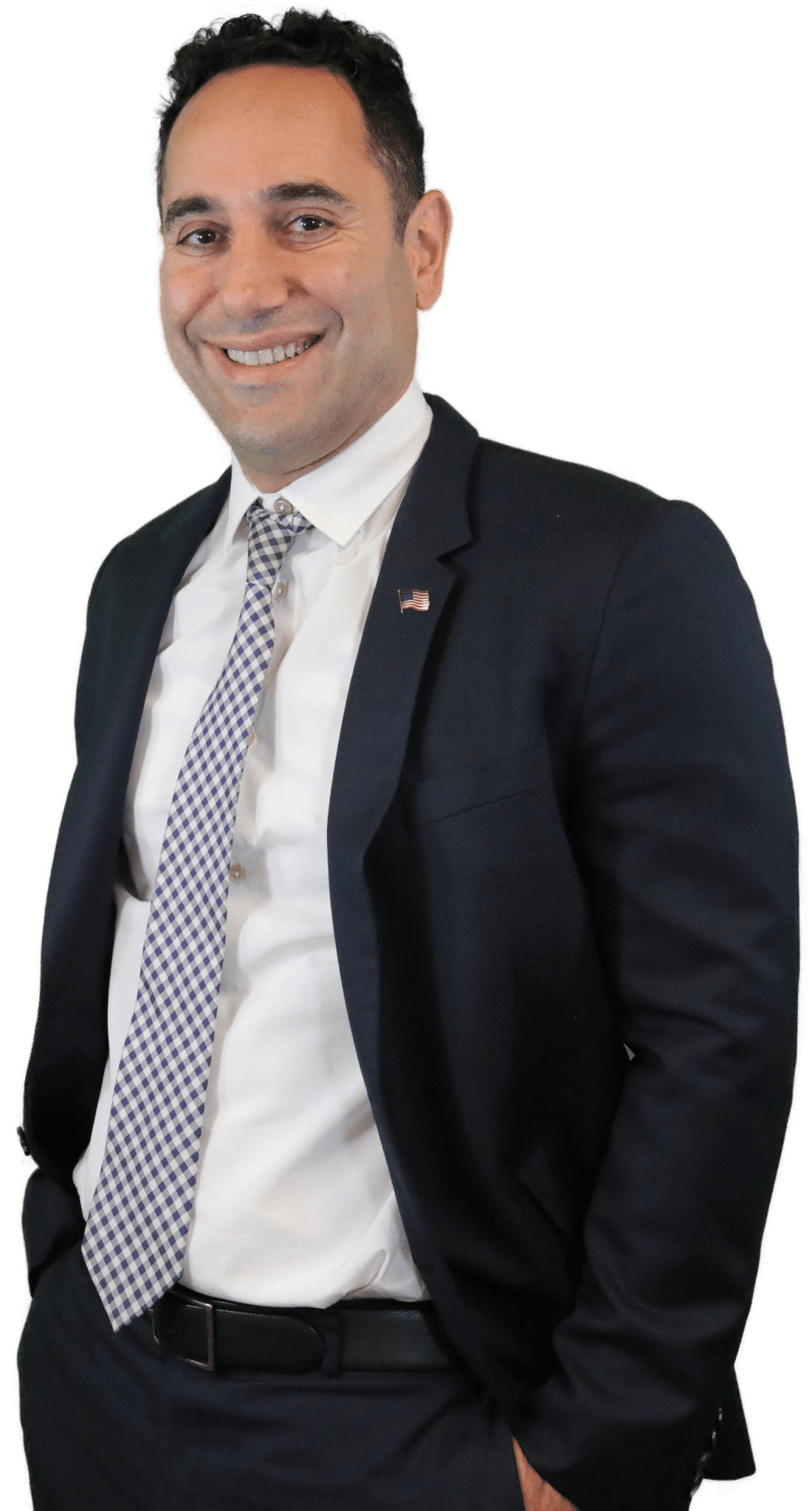 The Hair Relaxer Market
Consumers use hair relaxers to straighten naturally occurring curls. With removed or relaxed curls come greater flexibility in styling hair.
The market for hair relaxers carried a value of nearly $870 million in 2022 by one report. By 2030, the market could top nearly $1.7 billion by 2030.
Traditionally, manufacturers have relied upon demand by and have marketed heavily to African-American women. By some studies, usage of hair relaxers among "black" and "brown" women has approached 90 percent. African-American women constituted 7.4 percent of the participants in a National Institutes of Health study released in October 2022 on the link between hair relaxers and cancer. However, six out of every ten of the participants who reported using hair relaxers were African-American. This may arise from undue pressure and biases encountered by women of color to avoid natural curly hair in professional or business settings.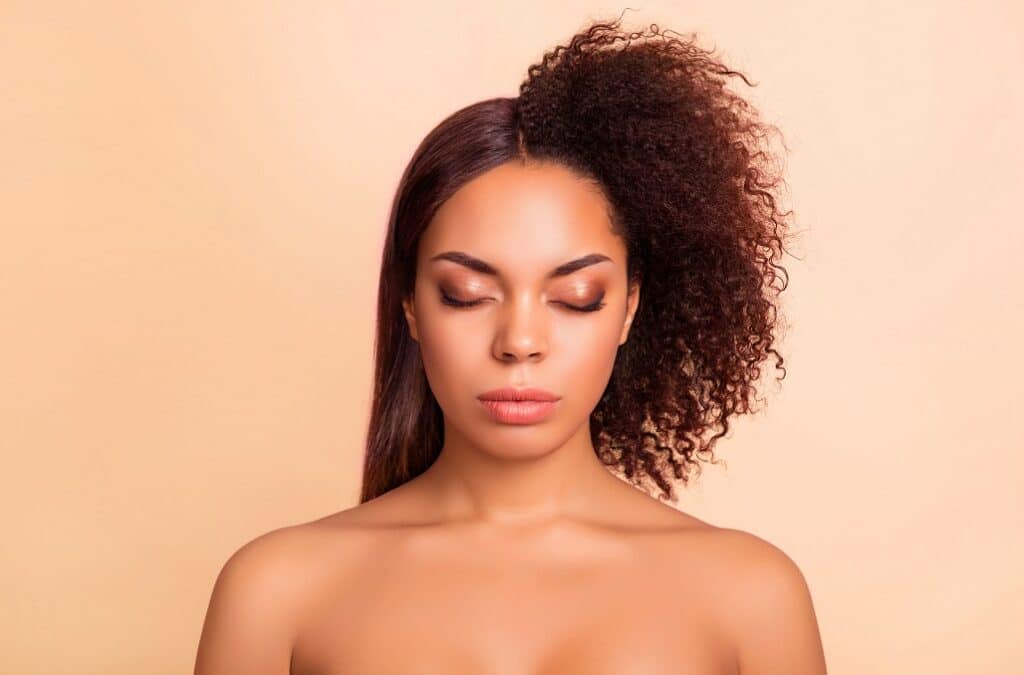 L'Oreal has long featured itself prominently in the hair-relaxer market. In fact, the United States Department of Justice in 2000 procured a consent decree to require L'Oreal and Carson, Inc. to divest themselves of Carson, Inc.'s Gentle Treatment and Ultra Sheen relaxers. The Department's lawsuit arose from a proposed acquisition of Carson, Inc. by L'Oreal. The company's current offerings in the hair-relaxer market include Dark and Lovely and Optimum.
Other players in the hair relaxer segment of the beauty industry include:
Nature Global, LLC, makers of Soft and Beautiful and Motions
Strength of Nature Global, LLC, makers of TCB Naturals and Just for Me
Namaste Laboratories, LLC, makers of Olive Oil Girls and Organic Root Stimulator
How Do Hair Relaxers Work?
To relax the hair, these products employ chemicals to break the disulphide that bonds that preserve the curls. The relaxers penetrate into the cortex, which gives hair roughly 90 percent of its weight. The changes in the hair structure are chemical and permanent. Hair relaxers normally come as lotions or creams that either professional stylists or consumers can apply to the hair.
Do Hair Relaxers Cause Cancer?
Hair relaxers contain phthalates and parabens, among other chemicals. These compounds earn the label of "Endocrine disrupting chemicals" (EDCs) because they change how the body produces and handles hormones. In particular, phthalates and other EDCs can increase the body's production of estrogen – a hormone produced mostly in the ovaries. Estrogen can facilitate the growth of cancerous cells. As such, with higher estrogen levels comes an increased risk of uterine and endometrial cancer.
Uterine Cancer – Uterine cancer develops and exists within the uterus. This part of the reproductive system houses embryos and fetuses during pregnancy.
A National Institutes of Health study published in October 2022 suggests a link between hair relaxers and uterine cancer. This "Sister Study" group contained 33,497 women ranging from ages 35 to 74 years old, whose conditions and use of hair relaxers were studied for 11 years. Of those participants, 378 received a uterine cancer diagnosis. According to the study, those who used hair relaxers at least four times per year faced a more than double risk of uterine cancer than those participants who did not.
Endometrial Cancer – Uterine cancer encompasses endometrial cancer. This subset of uterine cancer originates in the inner lining of the uterus. The endometrium affords a developing fetus a barrier and enclosure. Estrogen and progesterone build the endometrium in anticipation of possible pregnancy. After a period of time each month, a non-pregnant woman will produce less of these hormones, and the lining will disappear. Endometrial cancers account for 95 percent of uterine cancers.
Symptoms of Uterine and Endometrial Cancer
Those with uterine or endometrial cancer may exhibit as symptoms:
Vaginal bleeding between periods prior to menopause
Bleeding or spotting from the vagina after menopause
Detection of abnormal cells in the cervix from a Pap Test (Pap Smear)
Pain in the abdomen
Ovarian Cancer – Another study from the National Institutes of Health also finds a link between hair relaxers and ovarian cancer. Ovaries produce eggs and the hormones estrogen and progesterone responsible for the endometrium.
Symptoms of ovarian cancer often do not manifest themselves in the early stages. As the disease progresses, those with it might experience symptoms such as:
Bloating or swelling in the abdomen
Weight loss
Quickly feeling "full" after eating
Fatigue
Back pain
Frequently needing to urinate
Bowel movement change
Pelvic discomfort or pain
Pain or discomfort during sex
Lawsuits Against Against the Makers of Hair Relaxers:
Shortly after the National Institutes of Health released its findings, users of hair relaxers began suing their makers. The first came in October 2022 against L'Oreal for its Dark and Lovely brand. By April 2023, the number of hair relaxer lawsuits had eclipsed 200.
Generally, the plaintiffs in these lawsuits have alleged that they developed uterine, endometrial, or ovarian cancer or benign uterine cells after frequent use of these hair relaxers. Many have used them for years and did not become aware of the dangers until after publication of the National Institutes of Health's study results.
The Legal Bases for Hair Relaxer Lawsuits:
Hair relaxer lawsuits have their legal foundation in products liability and consumer protection laws. The legal theories include design defects, manufacturing defects, failure to warn, violations of U.S. Food and Drug Administration labeling laws and standards, breach of express and implied warranties, fraud, and unfair and deceptive business or trade practices.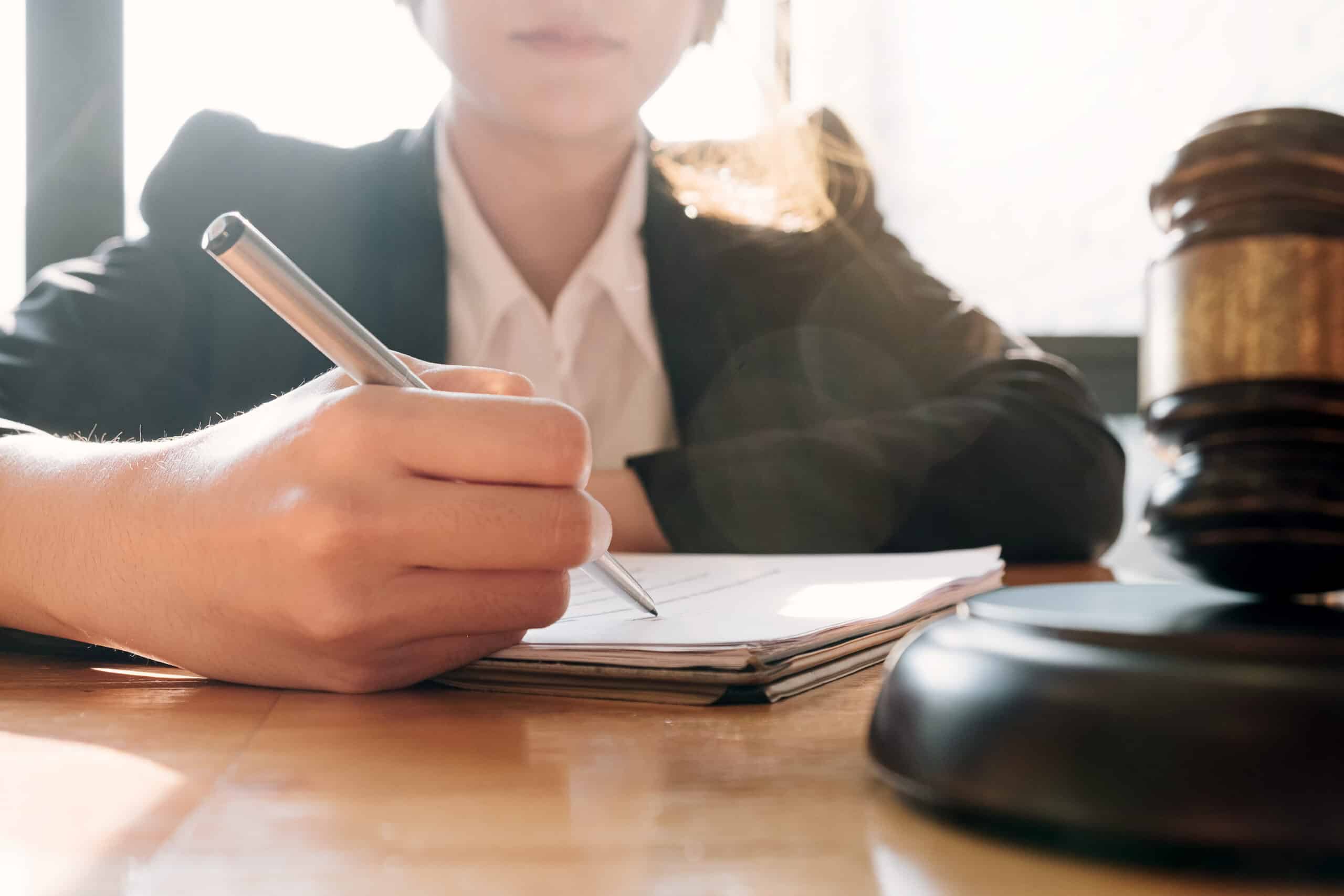 In particular, hair relaxer lawsuits raise as allegations and issues:
Manufacturing hair relaxers with Endocrine-Disrupting Chemicals, phthalates, and other toxins that may cause uterine, endometrial, or ovarian cancer
Failing to warn consumers of the risks of uterine and ovarian cancer from Endocrine-Disrupting Chemicals, phthalates, and other chemicals in hair relaxers
Misbranding hair relaxers by not disclosing the existence of Endocrine-Disrupting Chemicals and other toxic materials
Fraudulently or negligently concealing the risks of cancer from hair relaxers
Representing hair relaxers as safe even though the makers knew or should have known of the risks of uterine and ovarian cancer
Multidistrict Litigation:
On February 6, 2023, the United States Judicial Panel on Multidistrict Litigation (JPML) assigned pending and future hair relaxer lawsuits to the United States District Court for the Northern District of Illinois. At the time of this transfer, fifty-three actions involving hair relaxers spanned across 19 federal district courts.
The federal court system employs multidistrict litigation to bring mass tort claims into one forum to manage discovery and trial scheduling. Multidistrict litigation is appropriate when multiple claimants in numerous separate actions or forums sue a common defendant or set of defendants arising out of similar issues. Often, products liability lawsuits find their way to multidistrict litigation. The roster of products involved in these types of proceedings include:
Pesticides
Pelvic support and repair systems
CPAP, Bi-Level PAP, and mechanical ventilators used in treating sleep apnea
Fosamax (used to treat osteoporosis)
Inferior Vena Cana (IVC) Filters (for preventing pulmonary embolism, blood clots)
Along with centralizing the process of interrogatories, document production, and depositions, judges in multidistrict litigation cases will select a very small number of claims for bellwether trials. These test the strength of the claims overall against the defendants. Based on the verdicts, the plaintiffs and defendants can gauge if or how they might settle other cases.
Under the transfer and case management order for the hair relaxer lawsuits, eligible claimants will file through the multidistrict litigation proceeding in the Northern District of Illinois, Eastern Division.
"I was involved in an accident about 3 years ago and Maison Law and their team helped me every step of the way. It was a long journey and a lot of time and hard work in getting me what I deserved. I couldn't have asked for a better law firm. I highly recommend!"
I got into a fender bender in January and was left dealing with a very unresponsive and terrible insurance adjuster who was basically forcing me to accept only 1k to close my claim prematurely. Thankfully I found Martin and Maison "Law who truly helped ease my mind, took care of my car, rental, treatment and got me an AMAZING settlement in time for Christmas."
"Martin Gasparian and the whole Maison Law team were there for me when I was involved in an accident. They held my hand every step of the way and took care of all my needs. They listened to all my concerns and put my mind at ease and made the whole process pain free. I would definitely refer friends and family to Maison Law.
Can You Sue Makers of Hair Relaxers?
To be eligible to maintain a claim against L'Oreal, Namaste Laboratories, Nature Global, LLC; or Strength of Nature Global LLC, you must allege and show you used at least one of these company's hair-relaxers frequently enough. Using the National Institutes of Health study released in October 2022 as a guide, you should show you have used these products at least four times a year.
Receipts from beauty supply stores or retailers can show what you purchased and when. Perhaps you have not kept receipts from several months or even years past, but those circumstances do not preclude you from proving your use of hair relaxers. Proof of your use might come from social media posts displaying your hair or mentioning your use of particular products. Emails with offers from these companies might supply evidence of use as well.
Prospective plaintiffs may also sue based on hair relaxers applied in salons. Records of your appointments can show when you had particular relaxers used on your hair.
Your claim must be based on you having been diagnosed with uterine, endometrial cancer, or ovarian cancer after repeated use of one or more of these hair relaxers.
Medical records would reveal when you were diagnosed, the type of cancer, and whether it has spread. Also, the records could indicate that you or your family have a history of these cancers, which might diminish your claim.
Defense lawyers could comb your medical records and history for causes of uterine, endometrial, or ovarian cancer other than hair relaxers. For instance, obesity contributes to seven out of every ten cases of uterine cancer. You might face a higher risk of uterine cancer with a diet high in animal fat.
What Are the Damages You Can Recover in a Hair Relaxer Lawsuit?
Uterine, endometrial, and ovarian cancers typically require surgery and chemotherapy. Depending on the progression, patients may undergo complete removal of the uterus or ovaries. With the loss of ovaries comes the victims' inability to naturally become pregnant. Those who can keep the uterus might have in vitro fertilization as an option.
Even cancer patients who can become pregnant face heightened risks of miscarriage, premature births, or babies with low birthweight. Pregnancies for cancer patients receiving chemotherapy could pose cardiovascular problems from a weakened heart. The radiation or chemotherapy may weaken blood supply needed for proper fetal development.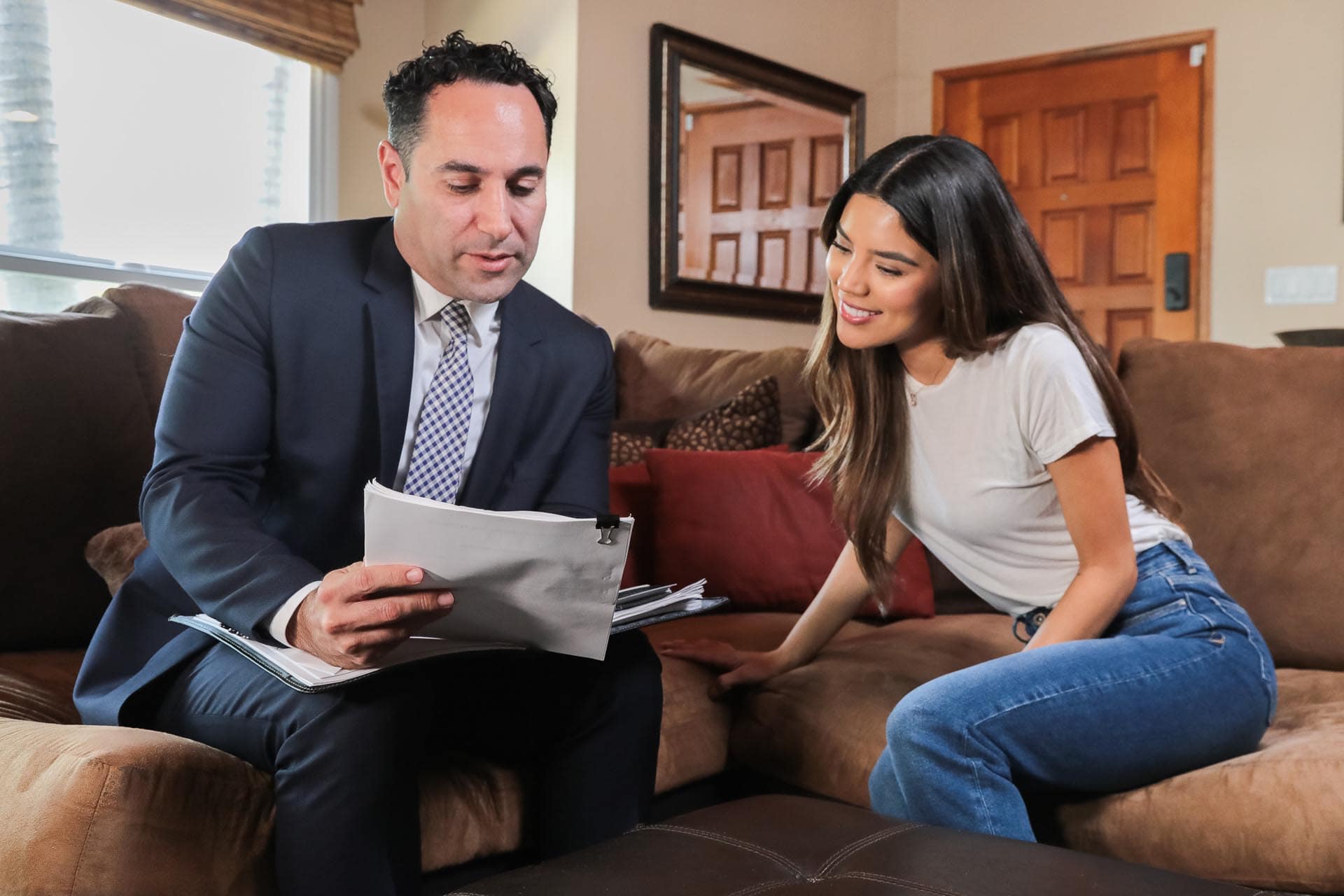 The treatment of uterine, ovarian, and endometrial cancers exact a significant financial, physical, and mental toll upon patients. According to one study reported by the National Institutes of Health, ovarian cancer treatments cost approximately $100,000 in the first year after diagnosis. Patients with these cancers incur medical expenses for:
Hospital stays
Surgeries
Chemotherapy
Radiation
Drugs to counteract side effects
Treatments to combat infertility or enhance lost fertility resulting from cancers
Follow-up appointments and x-rays to detect potential recurrence of cancers
Under the law, victims of negligence or defective products may recover past and future medical expenses. Other economic damages include lost wages from missing work due to the effects and treatment of cancers.
You may also get compensation for pain and suffering, mental anguish, and diminished ability to participate in the daily activities of life. In the context of uterine, endometrial, and ovarian cancer, these non-economic damages can arise from:
Pain and discomfort from symptoms of these cancers
Anxiety and fear of the cancer becoming fatal
Fatigue and loss of appetite from treatments or the cancer
Depression from loss of fertility or ability to become pregnant
Loss of companionship, support, affection, and other consortium
Time Limits for Hair Relaxer Lawsuits
Statutes of limitations set a deadline for parties to start lawsuits, normally measured from some time after an injury. The time limits for hair relaxers suits vary by state.
In hair relaxer claims, your time would start when you discovered or should have discovered that you had ovarian, uterine, or endometrial cancer due to the use of hair relaxers. Arguably, the earliest would be October 2022, when the National Institutes of Health released its study linking the relaxers to these cancers. Such discovery rules take into account that you might not know about your injury or its cause until sometime after the harm occurs or begins.
In fact, some hair relaxer plaintiffs have argued that the courts should not allow the manufacturers to take advantage of the statute of limitations. This flows from the allegations that the makers being sued hid the dangers and risks of cancer posed by their products from consumers and users. In other words, these defendants should not benefit from their own deceptive behavior in order to avoid liability because of the passage of time.
Frequently Asked Questions
A class action is a lawsuit in which a group of people with similar claims against a company or individual join together to sue as a group, rather than as individuals. If approved by a judge, it allows a few individuals act as representatives of the group. The lawsuit then proceeds as normal.
Our team can assist you in determining if you're eligible to join the class action lawsuit, but generally speaking, you would need to provide evidence that links your use of these products to subsequent development of certain cancers or other conditions.
The timeline for a class action lawsuit is a bit different from an individual claim simply due to the number of people that are involved. The hair relaxer class action lawsuit is still in its early stages, so figuring out a timeline will change as more people are added to the lawsuit.
Contact Maison Law Today To Get the Help You Need
When companies put profit and sales ahead of the safety of their customers, they need to be held accountable. Unfortunately, that's exactly what happened in the case of victims of hair relaxer and straightener products.
At Maison Law, we are passionate about helping any victim recover from their injury or illness, no matter what the cause was. Our team of experienced personal injury lawyers understand the dreadful impact these products can have on your or your loved ones, and want to get you the help you need. Don't hesitate to contact us today to see if you're eligible to join the class action lawsuit and have a chance at the compensation you're entitled to.