The objective of awarding compensatory damages in a California personal injury case is to attempt to compensate a victim for the injuries and damages he or she suffered as a result of the careless and negligent act or failure to act of another person or entity. In the context of compensatory damages there are economic and non-economic damages. Compensatory damages are sought through an insurance claim or lawsuit.
Free Consultations For Personal Injury Claims in California
If you or a loved one is seeking compensatory damages, Attorney Martin Gasparian and Maison Law are here to put your case in the best position to succeed.
Mr. Gasparian founded our firm in 2014 after a decade of working with California's oldest law firm, providing him with extensive knowledge of the personal injury process and how insurance companies approach them.
When you've been injured, the financial and physical toll can quickly become overwhelming. That's why you need compensation, and our firm can make sure you get what you deserve so that you can focus on recovery.
If you would like to learn more about how our firm can help you, contact us today for a free consultation.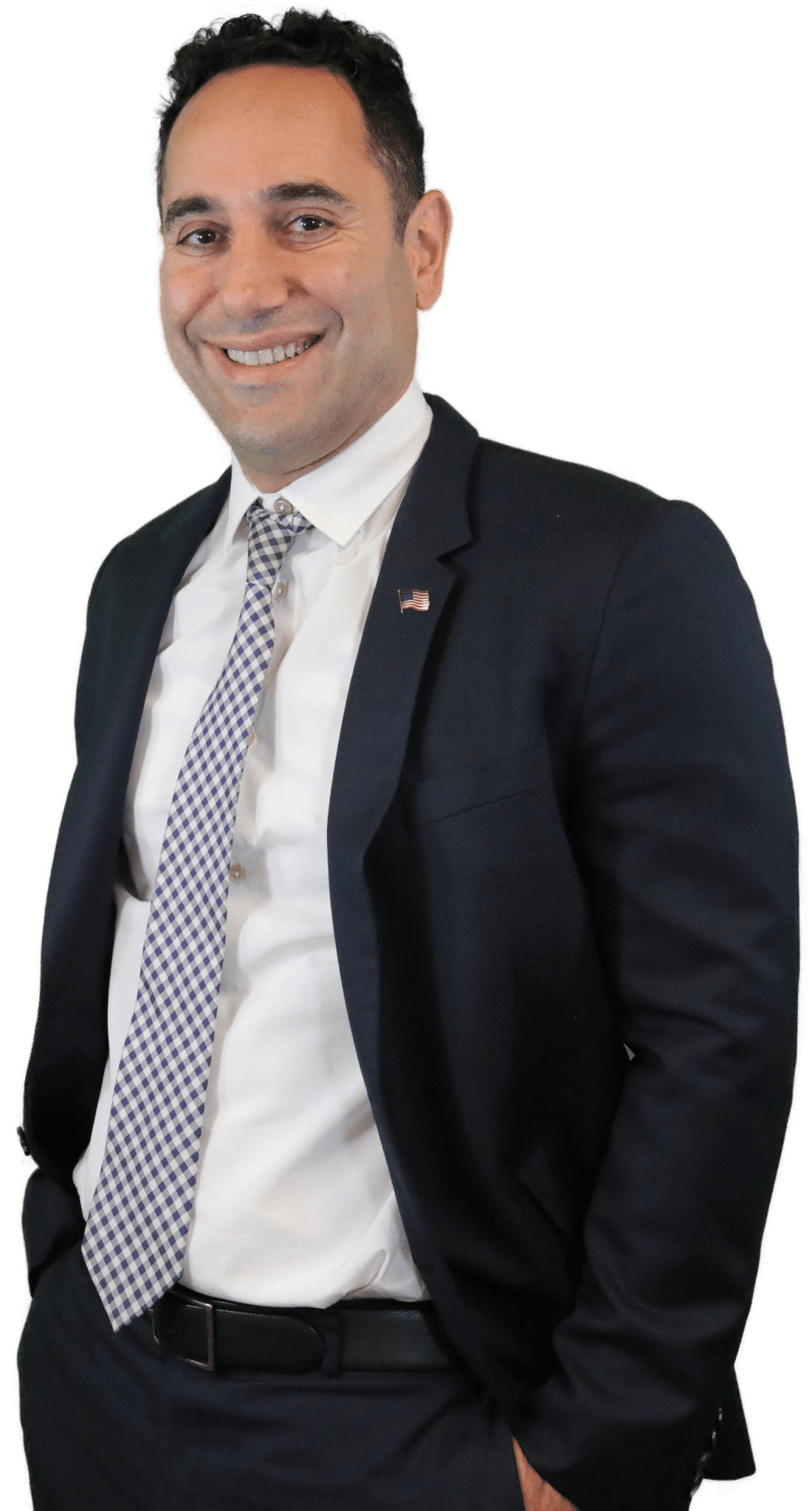 "I was involved in an accident about 3 years ago and Maison Law and their team helped me every step of the way. It was a long journey and a lot of time and hard work in getting me what I deserved. I couldn't have asked for a better law firm. I highly recommend!"
I got into a fender bender in January and was left dealing with a very unresponsive and terrible insurance adjuster who was basically forcing me to accept only 1k to close my claim prematurely. Thankfully I found Martin and Maison "Law who truly helped ease my mind, took care of my car, rental, treatment and got me an AMAZING settlement in time for Christmas."
"Martin Gasparian and the whole Maison Law team were there for me when I was involved in an accident. They held my hand every step of the way and took care of all my needs. They listened to all my concerns and put my mind at ease and made the whole process pain free. I would definitely refer friends and family to Maison Law.
What Is a Personal Injury Case in California?
Generally speaking, there is no standard definition of a personal injury claim in California. Thus, any  Because an accident or injury can happen anywhere, at any time, California personal injury law allows victims to bring claims and lawsuits against the at-fault party's that are responsible for causing the injuries or accidents.
Throughout our years of practice in California, Maison Law has developed a wide network of different resources and strategies involving the following cases:
Car Accidents
DUI Accidents
Truck Accidents
Bicycle Accidents
Trip & Fall Accidents
Ridesharing Accidents
Motorcycle Accidents
Premises Liability Accidents
Dog Bites
Burn Accidents
Construction Accidents
Traumatic Injury Accidents
Vaccine Injury Accidents
No matter what type of accident or injury you suffered, there is a process in place to preserve your claim. This is because an insurance company is going to get involved, and their ultimate goal is to save money by reducing the value of your claim as much as possible.
Compensatory Damage Questions & Answers
If you would like to learn more, we have many more articles answering common questions on additional topics related to compensatory damage:
Steps to Take After An Accident in California
The immediate aftermath of the accident, as well as the days afterward, is extremely important to your claim for damages. This is because the actions-or inactions-will likely be taken into account by the insurance company. Thus, it's extremely important to take the following steps after the accident:
Move to Safety and Seek Medical Care – This is an obvious step, as there will likely be injuries involved in an accident. After an accident, adrenaline will be flowing, so injuries may not present themselves. That's why it's advisable to seek medical care, as they'll be able to determine if any injuries exist. Further, creating a medical record of any injuries is vital proof for any compensation claim.
Contact Authorities – Depending on where the accident occurs, especially in a crowded area, you may not even have to worry about calling the authorities. Still, reporting the accident to the police or other authorities is legally required in California. Once they respond, they will create a report that you can use in your claim.
Gather Information – After injuries are checked and the police have been apprised of the accident, make sure to exchange contact and insurance information with the other person. You may also want to approach any witnesses to see if they have photos or videos from the accident. Lastly, make sure to keep your own
Make an Insurance Claim – Any claim for compensatory damages has to start with making an insurance claim. This means filing a claim with either your own personal insurance or the at-fault person's insurance. Regardless, when an insurance adjuster calls, provide only pertinent details and information. Adjusters are well-trained in making you reveal potentially damaging information for your claim.
Once these steps are taken, you can move on to uncovering the extent of your damages. This includes both types of compensatory damages that are available to you as a victim, economic and non-economic damages
What are Economic Damages?
The legal terms "economic damages" and "special damages" are often used interchangeably. They refer to compensation for quantifiable damages with a price tag on them that a victim incurs as a result of becoming an accident victim. Economic damages might consist of items like:
Medical bills
Lost earnings or earning capacity
Physical therapy or rehab bills
Prescription costs
Any damage to personal property like vehicle repairs is also considered to be in the realm of economic damages. Add those bills up at the end of a case, and you have the economic damages alleged in a claim or lawsuit.
What are Non-Economic Damages?
Non-economic damages are also known as general damages. They're more difficult to ascertain as they're subjective and have no price tag on them. These might include:
Pain and suffering endured by a victim
The nature and extent of any resulting permanent disfigurement or disability
The loss of a normal life, diminished enjoyment of life
The inconvenience of getting through everything.
Take notice that in California medical malpractice cases, the California legislature has imposed a $250,000 limit on pain and suffering awards. This limit doesn't apply to other types of personal injury cases.
The Statute of Limitations
The only two ways for a personal injury victim to obtain compensatory damages from a person or entity that caused the accident and injuries are through an insurance claim or lawsuit. Nobody is going to show up at the victim's door with an open checkbook. Liability and damages often arise that operate to devalue a case. An insurance claim is not a personal injury lawsuit.
The general rule in California is that a victim of an accident has two years from the date of the occurrence to file a personal injury lawsuit. Anything filed after two years is likely to be dismissed, and the victim would be forever barred from seeking any compensation at all.
Personal Injury Claim Process in California
Like any claim for compensatory damages, there is a process for obtaining them in California. First and foremost, you have to show the negligence of another person or entity-a store, local government entity, etc.-caused your accident and injury.
Negligence involves showing that the at-fault party had a duty of care to not cause your accident or injury, and that they failed in this duty when they caused the accident or injury. Once this hurdle is crossed, you usually have a viable personal injury claim. After that, our team of experienced California personal injury lawyers can assist you with the following:
Gathering and analyzing evidence, including medical records, investigative reports, and photos or videos.
Helping you find all at-fault parties and filing insurance claims.
Negotiating with the at-fault party's insurance provider for compensation.
Preparing and filing a civil complaint against the at-fault party, then litigating your case in California's court system.
Taking your case to trial if the liable insurance company or party refuses to settle.
Maison Law takes a great deal of pride in our ability to keep you updated on the progress of your case.  We believe in consistent communication and are always available to answer your questions and address any concerns you may have.
Contact A California Personal Injury Lawyer
If you suffered injuries and damages as a result of the carelessness and negligence of somebody else anywhere in California, contact us at Maison Law for a free consultation and case evaluation with a California personal injury lawyer. If we're retained to represent you, our objective will be to obtain the maximum compensation that you deserve for your compensatory damages.