Mountain Driving Accident Dangers in California
California is already notorious for its traffic jams and crazy drivers. The combination of intense city traffic levels and careless driving leads to thousands of serious accidents each year.
The highest accident rates are on relatively flat stretches of freeways that become clogged every morning and evening. Yet, freeways and interstates aren't the only dangerous spots for motorists in California. The Golden State has just as many steep, curvy roads and highways that pass through high mountain passes. The hazards are also experienced by drivers on Highway 1 as they wind around beachside cliffs.
These mountain routes and passes can surprise drivers with their inclines, curves, and tight lanes. These routes can also throw bad weather at motorists at unexpected times. It's important to know how to safely travel mountain highways and it's also important to know what to do if you're involved in an accident on a mountain pass.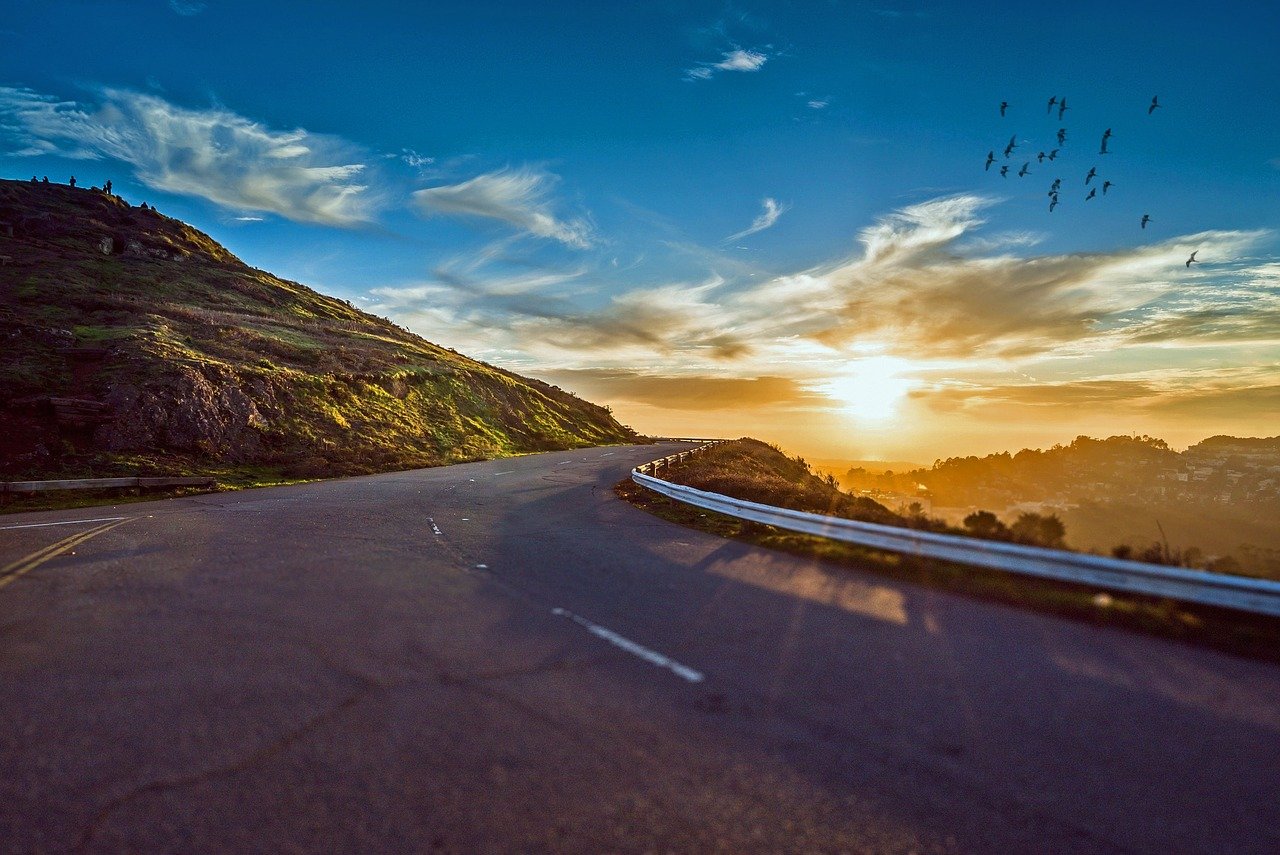 California Mountain Driving Hazards
Mountain motoring can involve an alpine drive into the Sierra Nevada Mountains or a curvy highway commute between two major cities. California's widely varied landscape never disappoints tourists, but it can also make for some hazardous daily trips for local drivers.
A simple run between Thousand Oaks and Camarillo in Ventura County on Highway 101 will take drivers over the 7% incline of Conejo Grade (also known as Camarillo Grade.) Highway 101 takes several dips and rises as it travels through the mountains that line the coastline. Drivers will hit the steep climb of the Gaviota Pass and find even more hilly terrain in San Luis Obispo County and Monterey County.
In fact, Value Penguin ranks Highway 101 as the third most dangerous roadway in America. Mountain travel contributes to these dangers as the highway traverses the coastal ranges of California. The entire length of Highway 101 in our state recorded a tragic 493 fatalities over a recent five-year span.
They report that the stretch through Santa Clara County proved the most deadly through those years. Santa Clara County traffic accidents on Highway 101 led to 78 deaths in all.
Overall, I-5 in California topped Value Penguin's ranking of the most dangerous roads in the country with 584 total fatalities. Many of those accidents occur along a string of major cities the interstate passes through. However, as I-5 runs up through Northern California and especially the Shasta-Trinity National Forest, it must climb several mountains and require drivers to navigate many inclines.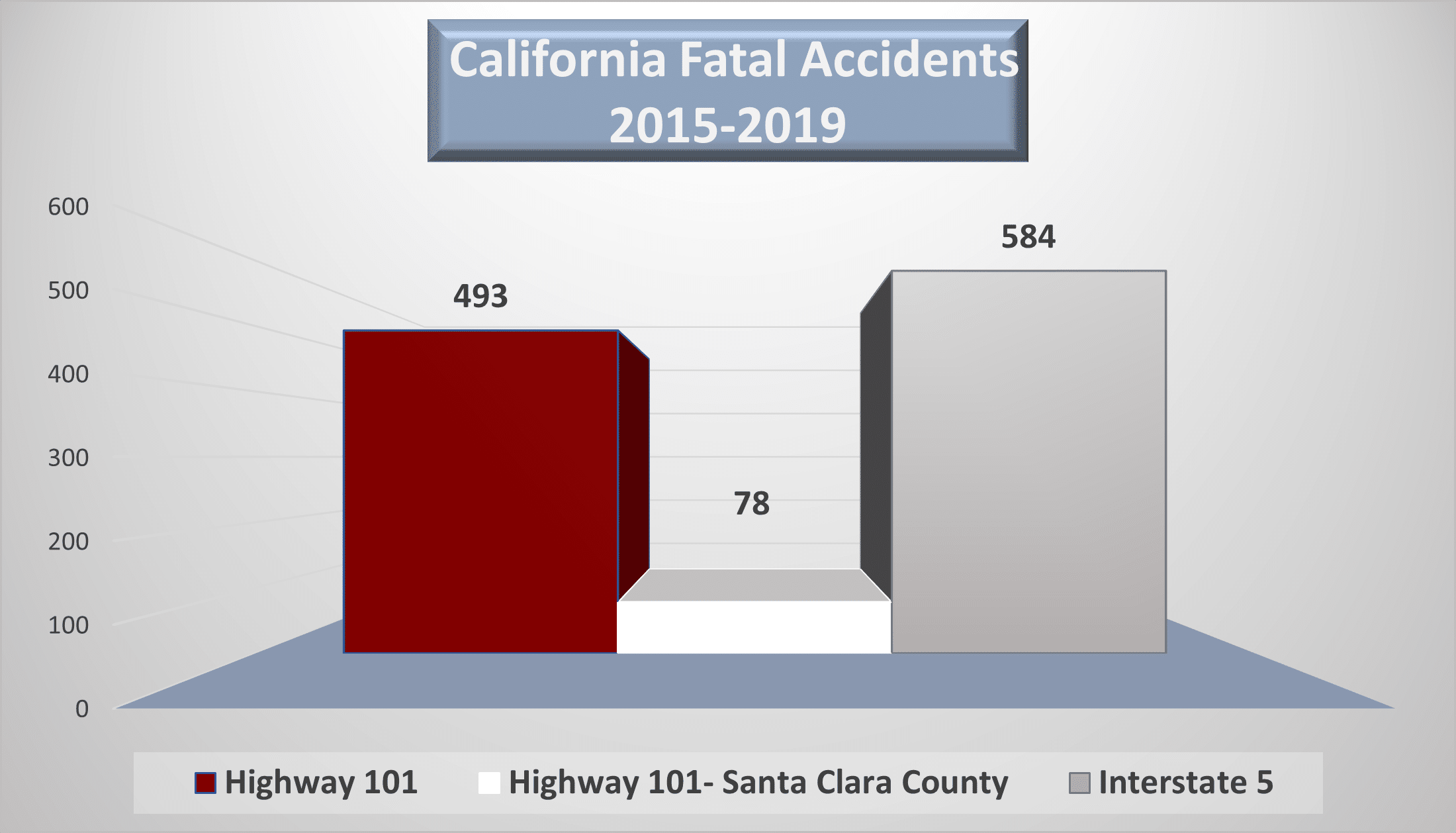 State Route 49 is one of the deadliest roadways in the entire country when factoring in traffic levels. The route runs north and south along much of the Sierra Nevada Mountains featuring constant changes in elevation. Value Penguin found that although SR 49 only ranks 84th in the number of deaths, it registers as the most deadly road when examining the number of people killed per accident. For every 100 fatal crashes, around 146 deaths on average are reported.
Sadly, State Route 91 in Orange County was also near the top of this list. The road recorded 128 deaths per 100 accidents. The route does get hilly as it heads east out of Yorba Linda, but the major problem on SR 91 is accidents involving drunk drivers. 42% of fatal accidents along SR 91 involve alcohol in some way.
These tragic numbers only serve to reinforce the care and safety California motorists must show when traffic is heavy and when driving becomes challenging in mountainous terrain.
Icy Weather Accidents on California Mountain Routes
The inclines and the curves are bad enough, but sometimes mother nature likes to throw an extra challenge at California drivers in the form of precipitation. This can mean anywhere from a coating of hail to a foot of snow. Fog is also a major visibility problem in the early morning hours at any time of year.
Drivers might assume that accidents suffered on slick, mountain roads will be blamed on mother nature, but that's not usually true. If you are hit by a careless driver in bad conditions, that driver can still be assigned liability in your recovery from injury.
The speed limit is clearly posted along all California Highways, but during inclement weather, that's not the actual speed limit. All drivers must travel at a speed that's safe for conditions. If drivers slide into your vehicle, they can be considered at fault because they didn't slow down enough to avoid a collision.
Drivers may fail to brake as conditions worsen and proceed as if it were a clear, sunny day. That leaves them liable when they can't stop, or can't maintain control of their vehicles. You can expect help with every hospital bill you rack up if you are injured by their carelessness.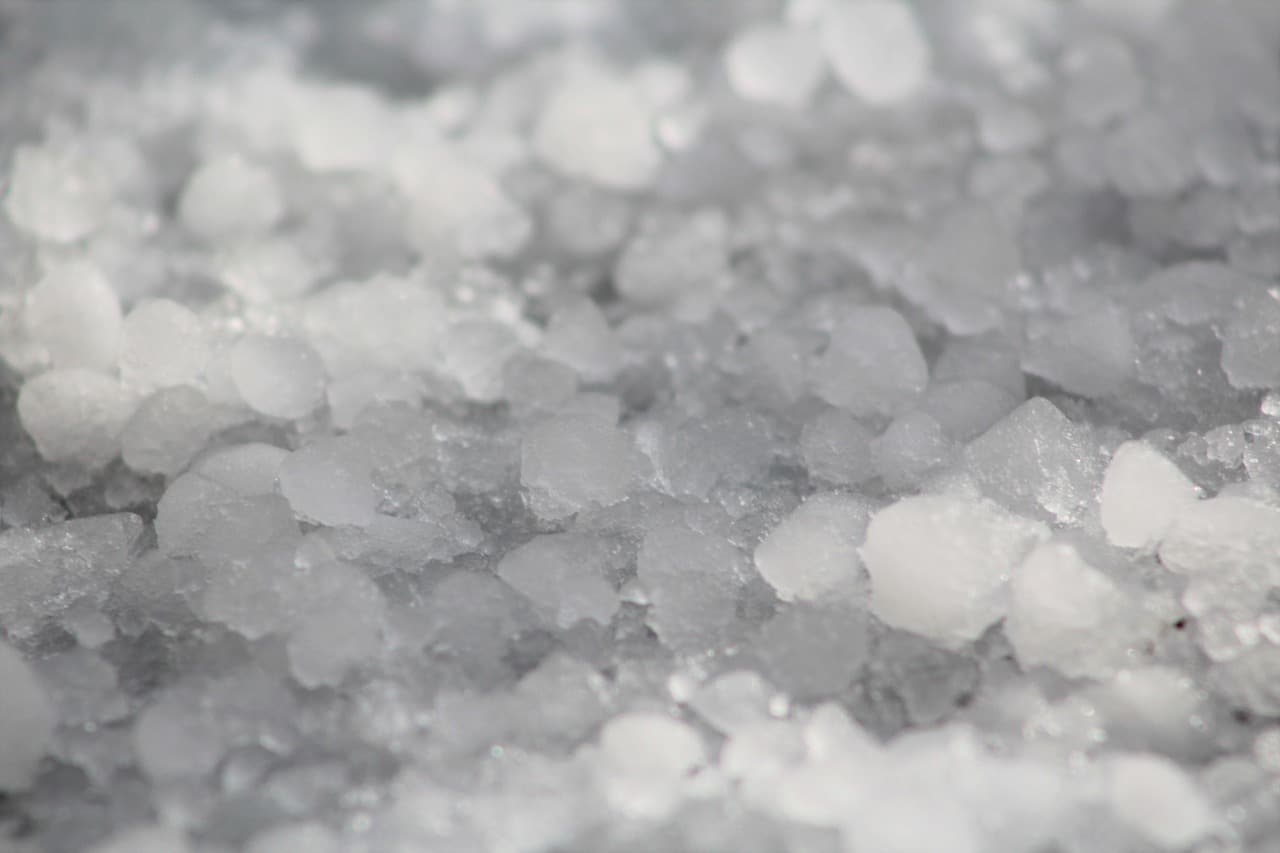 What to Do After a California Mountain Traffic Accident
After a collision on a mountain highway, you may find there are no cities or exits in sight. In some remote locations, you may not even have a cell signal.
You might be shaken up by your experience, but if you're aren't injured too badly you should work to contact authorities and secure evidence as soon as you are able.
Make sure your car has come to a stop in a safe place that doesn't leave you at risk of another collision and then begin collecting details that will be vital in proving your personal injury case:
Contact 911 – You should notify the California Highway Patrol of your accident no matter how minor you feel your injuries and your vehicle damage may be. If your phone isn't working, ask a helpful witness or Good Samaritan to call 911 when they get a signal further up the road. Highway Patrol officers will respond and take down your side of the story and prepare an accident report. This report can serve as valuable evidence to prove you weren't at fault.
Get Checked out by Paramedics – Notify emergency crews of every pain you feel. Go to the hospital if necessary. If you can't remain on the scene, ask someone with you or a helpful witness to gather some evidence for you.
Take Pictures – Show what happened with your phone. Get video and photos of the damage to cars, any relevant highway signs, and lane markings. Use photos to show the time of day and the weather conditions at the time of the collision.
Get Driver's License and Car Insurance Information –  Exchange information with everyone involved but make sure not to discuss who was to blame for the accident or the severity of your injuries. You may not fully know the answer to these questions and any statements you make this early on can be used to cast doubt on your case and your injuries later.
Talk to Witnesses — Find out what they saw. Find out if they'll go on video talking about the incident or if they'll write down their testimony. Make sure they sign and date any notes they write. Find out how your personal injury lawyer can reach them later.
Make an Appointment with your Physician – Make sure your injuries are documented on medical charts. Bring special attention to any injuries or pain that arises in the days after an accident. Sometimes the shock of being in an accident can mask pain until a day or two later. Save all receipts for medical charges.
Contact a California Lawyer Representing Victims of Careless Mountain Drivers
All California drivers should exercise caution when driving mountainous routes. There are plenty of hazards to navigate. That includes careless, reckless, and inexperienced drivers who can put everyone at risk when they aren't focused as they roll into the dangerous curves and unpredictable conditions on a mountain road.
If you or a loved one are the victims of a careless driver on a mountain road or highway, don't trust insurance companies to alert you to your rights as victims or the benefits available to you. Bring your case to a skilled California Attorney who will make sure you don't miss out on valuable financial support.
Martin Gasparian founded Maison Law to protect the interests of accident victims during such a vulnerable time. Contact Mr. Gasparian for a case consultation that comes at no charge to you and comes with no obligation. You must be aware of every tactic an insurance company will use to shift blame to you after an accident to rob you of compensation you and your family will need to recover.
Frequently Asked Questions
What Kinds of Things Can I Receive Compensation for After a Collision on a California Mountain Road?
You can be compensated for current hospital bills and any care that's expected to be required in the future. Lost wages while you miss time at work must be reimbursed. The emotional and physical pain experienced with an injury can also elevate the amount of financial support you receive.
How Long Do I Have to File an Insurance Claim After an Accident on a California Mountain Road?
Two Years. California allows victims to file a civil claim or a lawsuit against the at-fault driver's car insurance provider within 24 months of the date of the accident. It's important to act as soon as you can because your attorney will have an easier time collecting evidence and rounding up witnesses in the early going.
What if Several Vehicles are Involved In My Accident?
Often, one driver's carelessness is to blame for a chain-reaction accident on a mountain road. However,  in California, more than one driver can share a percentage of the blame in a crash. You might also have to accept part of the blame if you were partially at fault, but other drivers may still have to provide you with injury compensation equal to their portion of the liability.