Oxnard residents may take for granted that their workday, their travel, and their shopping will all be reasonably safe for themselves and their families. In fact, other drivers, employers, and business and property owners are all required to look after your care when you are out. Unfortunately, when human beings and corporations as a whole get negligent of their duties, people can end up getting hurt in frightening accidents.
Your accident case may involve one person making a mistake or it could involve someone at-fault who works for a local contractor who then in turn performs work for a larger company. So who should you file a claim against to get support as you heal? A local lawyer with Oxnard's Maison Law can help you untangle this mess to make sure you don't leave any compensation on the table, even if that means suing multiple people and companies.
You didn't cause your injury and you should never be left waiting while you face the enormous costs of medical care. Contact Maison Law for a free appraisal of your case to find out how to earn compensation for the pain and frustration you've experienced.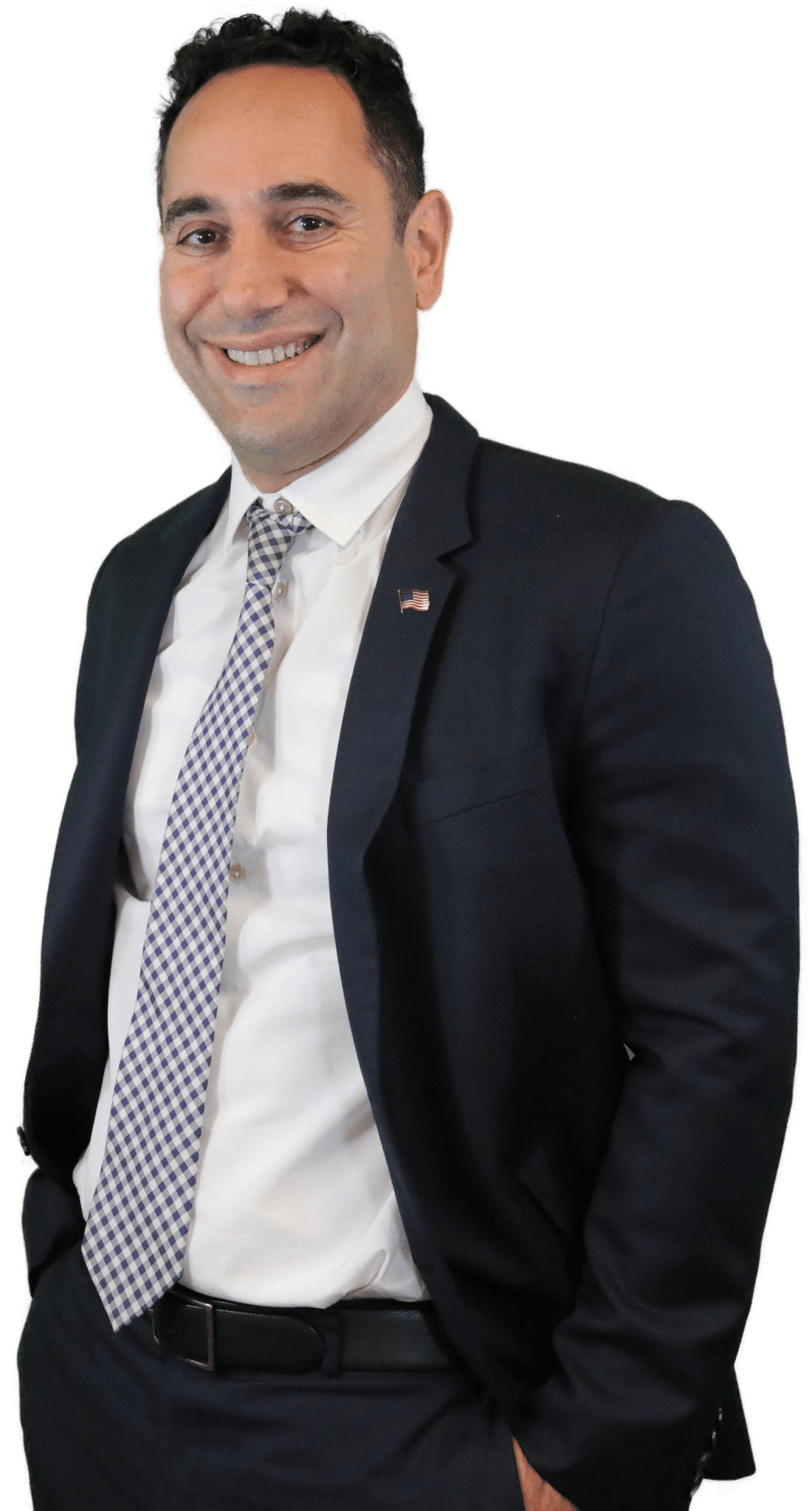 "Maison law is outstanding. The entire team was very attentive to my question and concerns. They even went out of their way to find a chiropractor closer to me because I was not able to commute far for my appointments. I was confused on what was next after my accident but The Maison Law team quickly made me feel comfortable. They are here to work for you."
I got into a fender bender in January and was left dealing with a very unresponsive and terrible insurance adjuster who was basically forcing me to accept only 1k to close my claim prematurely. Thankfully I found Martin and Maison "Law who truly helped ease my mind, took care of my car, rental, treatment and got me an AMAZING settlement in time for Christmas."
"Martin Gasparian and the whole Maison Law team were there for me when I was involved in an accident. They held my hand every step of the way and took care of all my needs. They listened to all my concerns and put my mind at ease and made the whole process pain free. I would definitely refer friends and family to Maison Law.
Compensation for Personal Injury Victims in Oxnard
Oxnard is an industrial and transportation focal point for Southern California. Trains and buses stop at major hubs in the city and international ships converge on the Port of Hueneme. That doesn't count all the modes of transportation just to get goods in and out of Oxnard. Farms and fruit and vegetable operations like Del Monte and Chiquita all ship supplies out to the world. The Naval Air Station in Ventura County also contributes to the local economy.
With so many reasons to be in Oxnard, there's, unfortunately, no shortage of hazards that can end up getting people hurt. Car accidents involving drivers, motorcyclists, pedestrians, and bicyclists can end up causing major injuries for anyone, local or tourist, on the roads. Read more about car accident cases in Oxnard.
Construction and farming jobs have their own list of dangers that workers must endure. These hazards are supposed to be monitored by managers and company owners but sometimes they fail in their duty to keep employees as safe as possible.
These are just some of the workplace threats they face:
Falls

– The most deadly accidents that happen on worksites. Farmers can be working in silos or in barns or be up in trees when they take a fall. Construction workers can have scaffolding fail them and be sent to the ground for a devastating injury.
Machinery and Tool Injuries

– Workers can be pulled into machinery with gears and blades. A tool can malfunction and create lacerations or puncture wounds.

Repetitive Motion Injuries

– The repeating of the same motion day in and out can leave workers with immediate pain or issues that build up over the years. They may be unable to perform their jobs after continued aggravation of the injury.

Exposure to harmful substances

– Pesticides and fertilizer can poison a farmworker over time. Construction workers may be exposed to toxic chemicals and fuel leaks that can damage the lungs, skin, and eyes.

Electrical Exposure

– Workers can come in contact with bare electrical lines and be shocked or electrocuted.

Temperature Exposure

– Working in extreme heat or cold can take its toll on the human body.
Other personal injury cases can involve product liability and the safety of things we bring into our homes. Cases can involve slip-and-fall injury at grocery stores and other places of business can call into play premises liability law.
Wrongful death lawsuits are also cases we take very seriously. A family that's lost a loved one is allowed to file a wrongful death claim to try to prevent those left behind from falling into financial debt in the aftermath of a tragedy. Nothing can bring back a loved one, but compensation can be issued for a family that's trying to cope with the loss of the emotional support the deceased would have provided over a lifetime.
Oxnard's Personal Injury Lawyer
Oxnard is a community that prides itself on hard work and family life. Those qualities must sometimes be protected when property owners, careless drivers, or negligent employers put others at risk and end up getting them hurt.
If you or a loved one are seriously injured due to the carelessness of someone else, contact a Oxnard Personal Injury Lawyer with the experience to demand what's fair from national corporations, local employers, and anyone else who may be liable for your suffering.
Discuss your case with attorney Martin Gasparian, the founder of Maison Law in Oxnard, for a free consultation that comes with no obligation. Mr. Gasparian worked for major corporations and dealt with some of the biggest insurers in the world. He now uses his knowledge to make sure everyday people aren't taken advantage of by corporate lawyers and insurance adjusters. He believes that every client should work directly with their lawyer, get honest advice, and the personalized attention to detail their case deserves.
Frequently Asked Questions
Every insurance provider has different policies, but most won't increase your premium if you weren't at fault for your Oxnard crash. Drivers who were at fault, however, will likely face an increased premium. For specific questions on how your insurance provider handles accident claims, it's best to speak with an official customer care rep.
Yes. Although California requires all motorcyclists to wear helmets, that doesn't mean you can't file an Oxnard personal injury claim. Just keep in mind that California follows a comparative negligence model. This means you may face a percentage of blame in your case, which will eat into your total compensation.