Los Angeles Truck Accident Lawyer
Los Angeles traffic makes for a challenging journey for local drivers. They are often forced to dodge out of the way of careless motorists or sit in gridlock in their cars and SUVs. This irritation can turn into a dangerous situation when a semi-truck causes an accident in Los Angeles.
Big, heavy trucks, semis, tankers, and delivery vans crisscross the city and Los Angeles County all day and night. Their enormous profile and weight make them more likely to drift into your lane and cause an accident. Large trucks also need much more room to brake to slow their heavy loads.
Crashes are far too common and it's often the truck driver's inattention or recklessness that's to blame. Truck accident victims are subjected to powerful impacts and suffer serious injuries. Finding support in the aftermath often leaves injured truck accident victims wondering if it's the truck drivers or the companies they work for that should be held liable. That is why it is so important to speak with a Los Angeles truck accident attorney right away.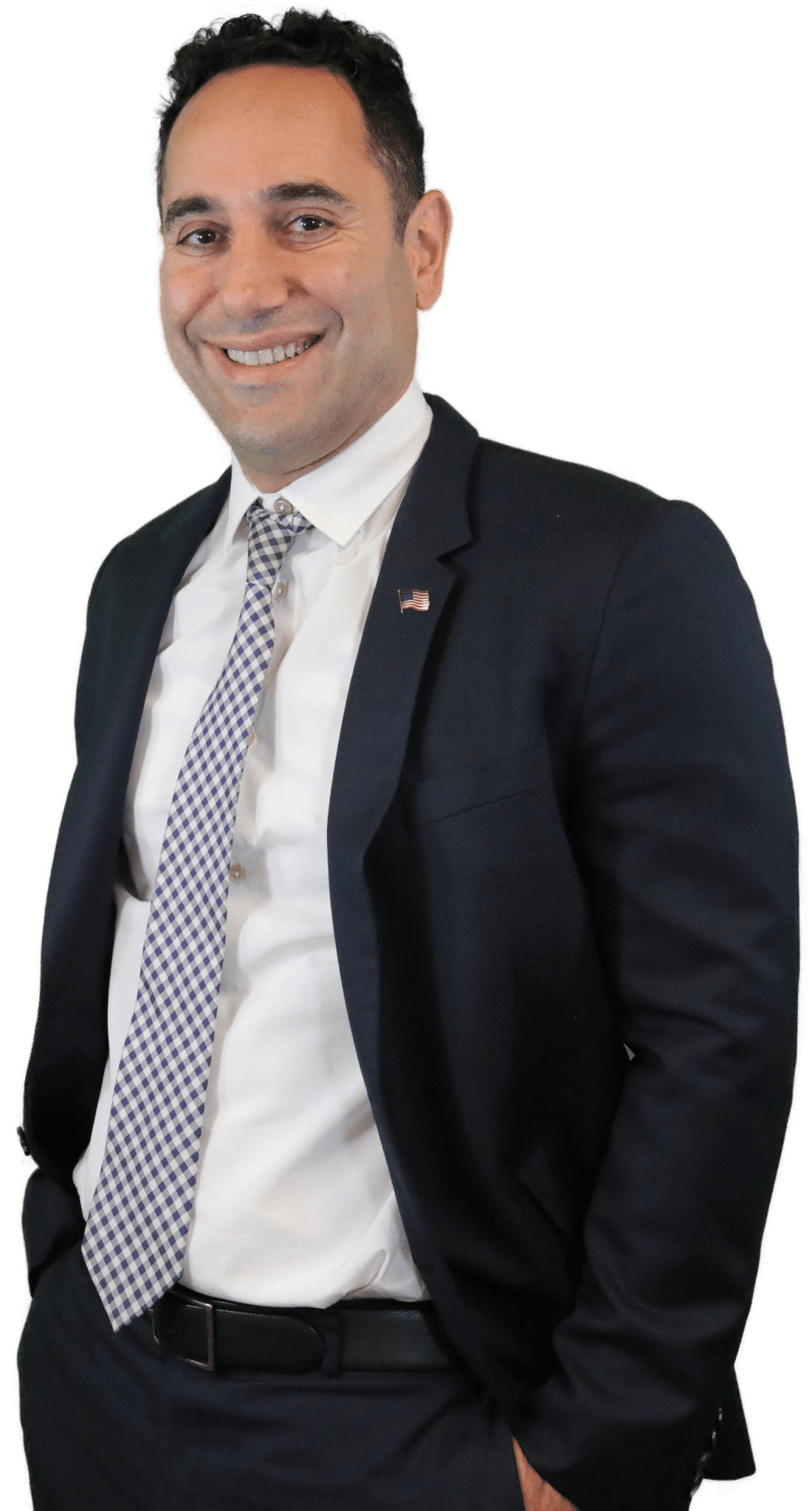 Los Angeles Truck Accident Injury Claims Process

Free Truck Accident Consultation
After being injured in a truck accident in Los Angeles, you could face a long, expensive recovery all while missing time at work. With your savings depleted and no income to count on, paying for your medical care is usually impossible.
Navigating the insurance claims process on your own can also feel impossible. After being injured in an accident, the at-fault driver's insurance company should pay for your complete recovery. If the truck driver who caused your accident was working for a trucking or delivery business at the time, you may need to consider filing a claim against a company or corporation as well.
In addition to understanding who to file the claim with, you need to know all of the damages you can claim, file by the correct deadlines with the right entities, and fight with the insurance adjuster to ensure they give you enough compensation to cover your bills in a timely fashion.
At Maison Law, we work through these options with you and clear up any confusion you might have. We offer a free case evaluation to all injured victims. This evaluation is obligation-free. If you decide to allow us to represent you, you don't owe us anything until we win your case.
Los Angeles Truck Accident Dangers
Manufacturers, retailers, and surrounding agricultural businesses must all send large delivery and transport trucks out on local freeways and sometimes narrow streets. Giant vehicles also keep the city running by picking up garbage and providing public transportation.
All of these oversized vehicles are potential hazards when drivers become distracted by their jobs or cell phones. Drivers might also be drowsy or even become reckless when under deadline pressures. They can end up veering into oncoming traffic, pulling out their long tractor-trailers in front of approaching cars, or changing lanes while someone is beside them.
Trucking accidents are not rare in Los Angeles, especially on busy truck routes like Interstate 710. California's Transportation Injury Mapping System recorded 1,673 accidents involving trucks in Los Angeles County across 2020. Those accidents led to 55 tragic deaths and left more than 2,000 people injured for the year.
"I was involved in an accident about 3 years ago and Maison Law and their team helped me every step of the way. It was a long journey and a lot of time and hard work in getting me what I deserved. I couldn't have asked for a better law firm. I highly recommend!"
I got into a fender bender in January and was left dealing with a very unresponsive and terrible insurance adjuster who was basically forcing me to accept only 1k to close my claim prematurely. Thankfully I found Martin and Maison "Law who truly helped ease my mind, took care of my car, rental, treatment and got me an AMAZING settlement in time for Christmas."
"Martin Gasparian and the whole Maison Law team were there for me when I was involved in an accident. They held my hand every step of the way and took care of all my needs. They listened to all my concerns and put my mind at ease and made the whole process pain free. I would definitely refer friends and family to Maison Law.
Common Truck Accident Injuries
Any collision involving a giant vehicle has a higher chance of causing serious injuries for victims in cars, SUVs, and motorcycles or those on foot or traveling by bike. Impact forces are greater and the shape of some trucks allows vehicles and people to far too easily end up underneath them.
Major injuries are commonly diagnosed in emergency rooms after a crash involving a large vehicle. These are just a few of the devastating injuries most often treated by doctors after a truck accident:
Brain Injuries: A blow to the head in a truck impact can lead to a Traumatic Brain Injury. Mild to severe concussions are possible. Victims can experience a long or short-term loss of memory, nausea, mood swings, and could have trouble speaking.
Thoracic Spine Injury: This is another name for whiplash or disc nerve damage. This type of injury causes pain that may radiate throughout the body.  In serious cases, victims may lose control or feeling in their limbs.
Back injuries: Back muscles, ligaments, and tendons often receive microscopic tears in a collision. This can cause back pain that's difficult to treat and very painful. Back issues can extend over years and require physical therapy decades after an accident.
Fractures: Increased force released in an impact usually means more broken bones for victims. Trucks can crush smaller vehicles and leave victims' arms and legs compressed to the breaking point. Skull fractures are another serious outcome victims might suffer.
Organ Damage: The tissue that holds organs in place and connects them may suffer damage and threaten lives. Broken bones can dislodge and be forced into vital organs.
Permanent Physical Disability: Truck collisions are often extreme and the injuries that result can easily turn into lifelong ordeals. Victims will need years of financial support to pay for medical equipment, therapy, and surgeries. Victims could also require home and work modifications.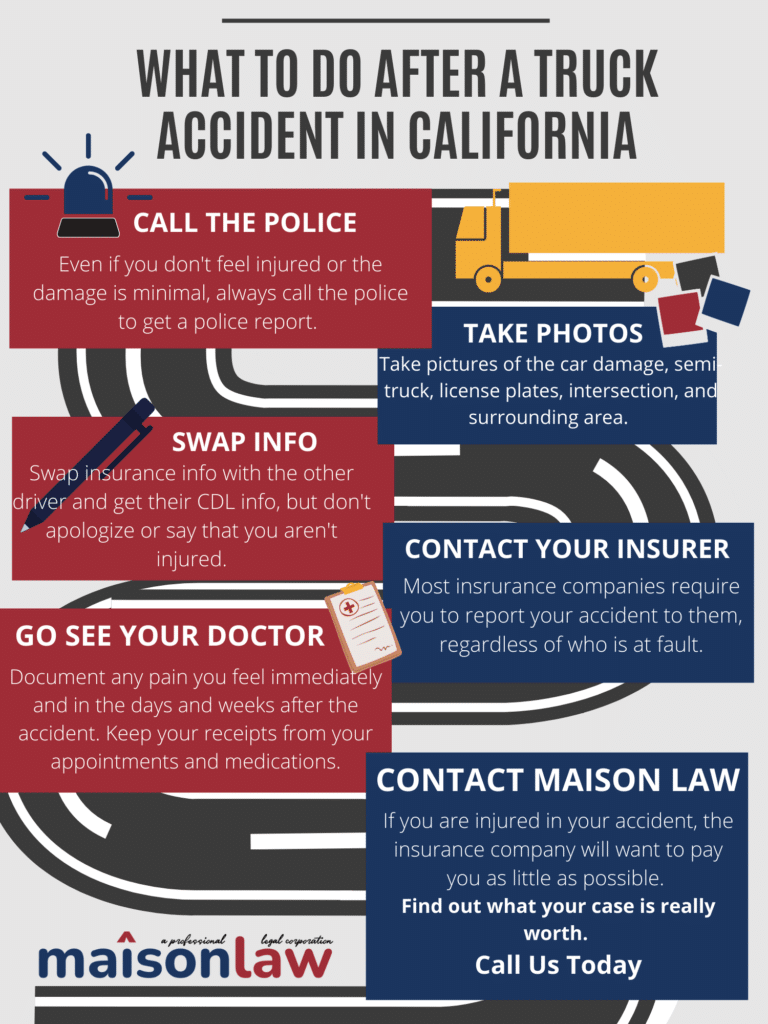 Determining Who Is Responsible After a Los Angeles Truck Accident
Truck accident victims are often at a loss when trying to determine who to call upon for financial support after a truck crash.
Professional drivers can work for themselves or haul for multiple large companies. A personal injury attorney is extremely helpful in these situations. They help victims determine who to file an insurance claim with and how much is fair to ask for.
In fact, several parties may have to be called upon to recover all of the money a victim needs to pay for care. These are a few of the parties who may be involved:
Independent Driver — A self-employed driver should be covered by his or her personal commercial truck insurance policy.
Los Angeles Trucking Company – Drivers often work for local delivery or shipping companies that also provide insurance coverage for accident victims. These companies may also contract out their drivers to work for much larger corporations.
National Distributors and Corporations – Companies like Amazon or Stevens Transport in Hawthorne utilize trucks to keep the supply chain moving. These companies are required to provide insurance for truck drivers that take effect when their employees cause accidents.
Truck Manufacturer – A fault in the way a truck was designed or a part failure may be linked to a truck-involved accident. A recall on a defective part or a repair issue could mean a truck or truck part manufacturer has to share some of the liability in a crash.
Local Government – An accident involving a city-owned vehicle like a bus or a utility truck can open up local government agencies to liability. Filing a claim against a city department is more complex than filing a claim against another driver. A personal injury lawyer can ensure you secure what's fair for the injuries you've suffered.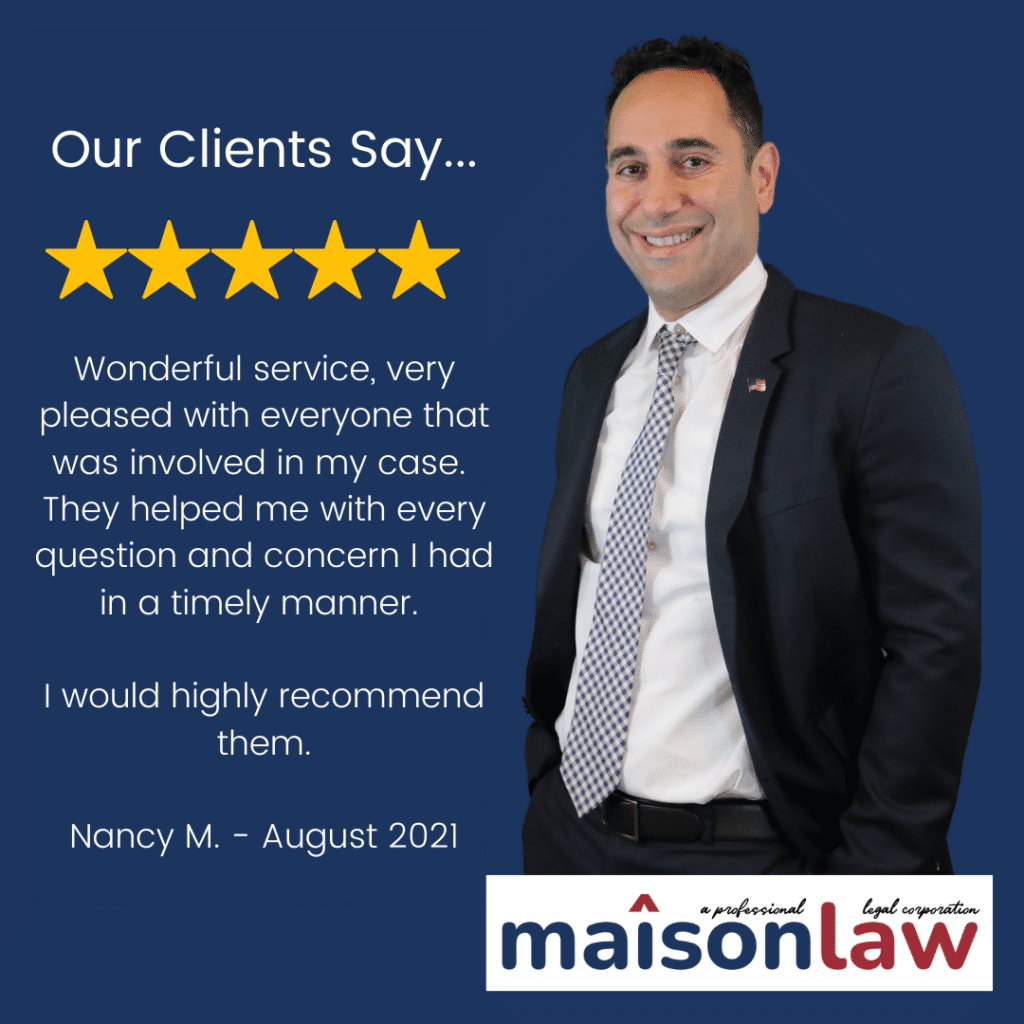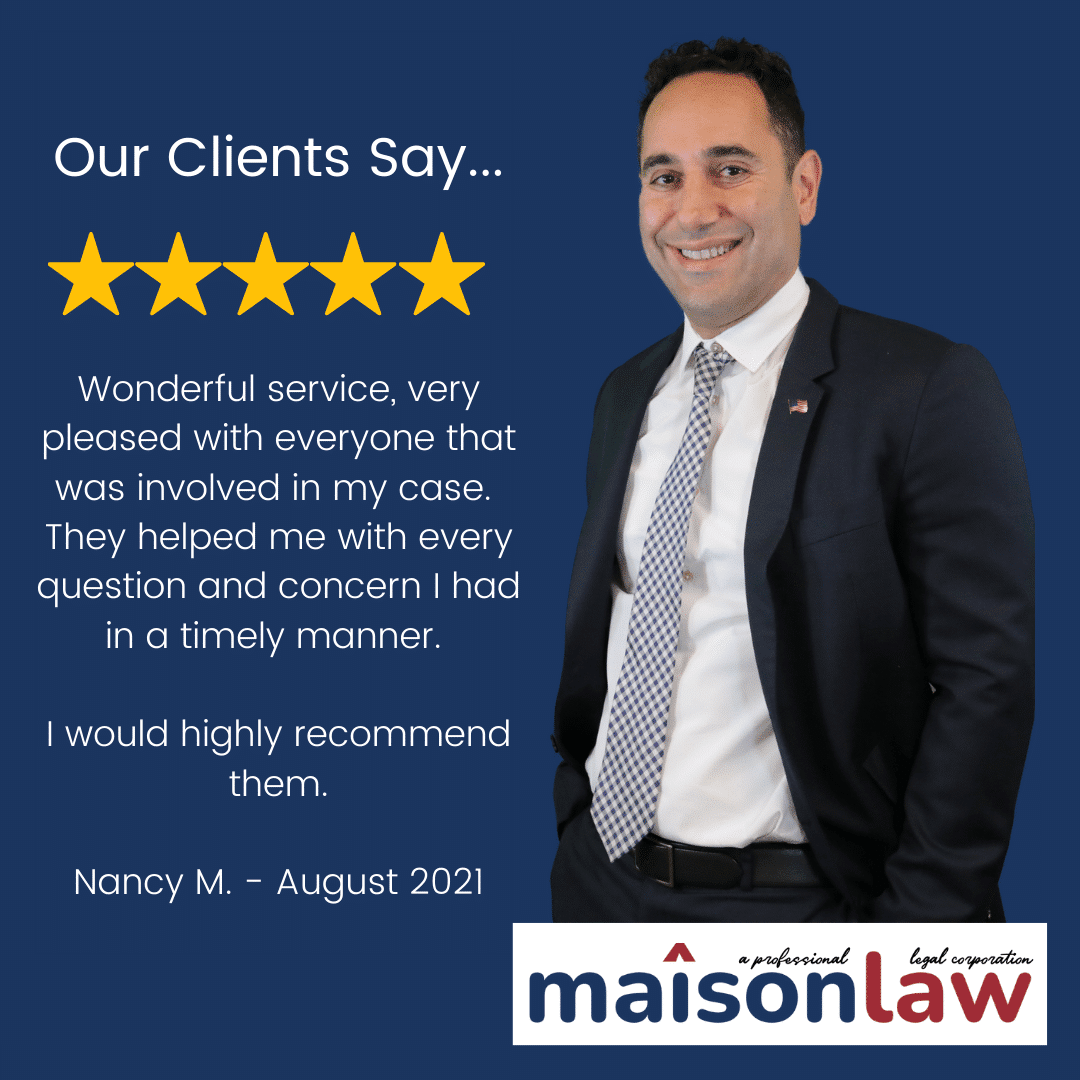 Los Angeles Truck Involving Wrongful Death
Trucks carry a lot of force into any collision and that force is often enough to threaten the very lives of other drivers and passengers involved. Families who lose someone in this way will never be able to replace the care and support a loved one had always provided.
Close relatives are able to hold a truck driver and in some cases the driver's employer responsible when a tragedy occurs. A wrongful death lawsuit filed against all liable parties seeks to protect the family from financial hardship in the short term and the long term.
A wrongful death civil claim filed on behalf of the family asks for assistance with the enormous expenses of a funeral. This claim also seeks funds to pay for emergency response fees and any other medical bills built-up before the victim passed on. It's also permitted to request compensation to replace the financial support victims can no longer provide the family through their employment.
Contact a Los Angeles Truck Accident Lawyer
Truck accidents are unique personal injury cases because the chances of suffering a critical injury are so much higher. There may also be several parties who bear liability for what happened.
Victims should not have to worry over recovery bills while also trying to get back on their feet again. The insurance companies for truck drivers and their employers should be held accountable for all hardships the victims and their families are put through.
Please consult with a Los Angeles Truck Accident Attorney as soon as possible after an accident. There are benefits available to you and your family that insurance companies won't be informing you of.
Attorney Martin Gasparian offers a free and confidential case evaluation. Mr. Gasparian works hard to make sure clients are allowed to restore their health and their lives without worrying over hospital bills and lost paychecks.