Fremont's Personal Injury Lawyer
The City of Fremont is growing, as is its population. Located in the East Bay area of Alameda County and bordering Silicon Valley, more than 240,000 people call Fremont their home. High tech companies migrated to Fremont or started up there, and Tesla vehicles are manufactured in Fremont now too.
Fremont has jobs and housing. That means Fremont also has accidents, especially with its proximity to San Francisco and Oakland. Those accidents are governed by California personal injury law. Martin Gasparian is the principal at Maison Law, a highly rated law firm that concentrates its practice in personal injury law throughout California.
If you were injured in an accident or lost a family member in an accident that was caused by the negligence of another person or legal entity, you can contact Maison Law to arrange for a personal consultation and case evaluation at no cost at all.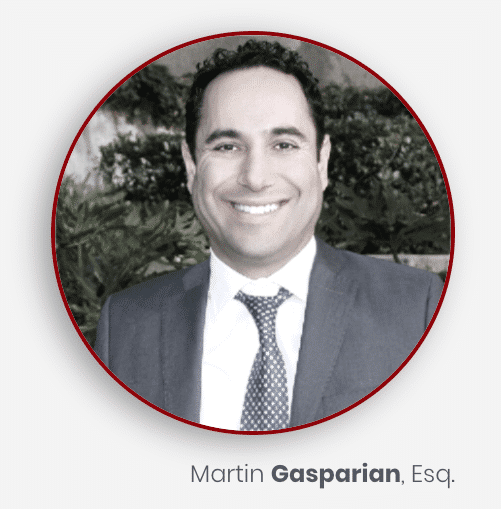 "I was involved in an accident about 3 years ago and Maison Law and their team helped me every step of the way. It was a long journey and a lot of time and hard work in getting me what I deserved. I couldn't have asked for a better law firm. I highly recommend!"
I got into a fender bender in January and was left dealing with a very unresponsive and terrible insurance adjuster who was basically forcing me to accept only 1k to close my claim prematurely. Thankfully I found Martin and Maison "Law who truly helped ease my mind, took care of my car, rental, treatment and got me an AMAZING settlement in time for Christmas."
"Martin Gasparian and the whole Maison Law team were there for me when I was involved in an accident. They held my hand every step of the way and took care of all my needs. They listened to all my concerns and put my mind at ease and made the whole process pain free. I would definitely refer friends and family to Maison Law.
Common Personal Injury Accidents in Fremont
A wide variety of personal injury accidents occur in and around Fremont on a daily basis. Here are some examples of some of the more typical types:
Motor Vehicle Collisions:

These crashes might involve cars, SUVs, trucks or motorcycles. As recently as last month, a motorcyclist died in a collision with a semi-trailer on Mission Boulevard in morning rush hour traffic.

Bicycle and Pedestrian Accidents:

A Fremont bicyclist was killed in August of 2019 when he was rear-ended by a car before sunrise. In October of 2020, a 73-year-old pedestrian was struck by a car and killed before sunrise on Mission Boulevard.

Slip-and-Falls and Trip-and-Falls:

These accidents are largely unreported by news media, but they're the second leading cause of accidental injuries and deaths behind traffic accidents.

Medical Malpractice:

Doctors are human, and they make mistakes or errors in judgment like anybody else. A recent study from Johns Hopkins Medical cites medical malpractice as the third leading cause of death in the United States behind heart disease and cancer.

Product Liability:

Dangerously defective products cause injuries and deaths throughout California. Most common in California at this time are defective air bag, drug and medical device cases.

Wrongful Death:

California has special statutes involving wrongful deaths that are caused by the carelessness and negligence of a person or legal entity. These statutes provide for substantial damages that are recoverable by surviving family members who prevail in their wrongful death claim or lawsuit.
Contact a Fremont Personal Injury Lawyer
After being seriously injured or losing a loved one in an accident, selecting the right California personal injury lawyer to protect you and your family can be a difficult decision. Maison Law has been highly successful at maximizing compensation for clients after serious personal injuries or wrongful deaths. We offer free consultations and case evaluations for victims of personal injury or families affected by wrongful death in Fremont or anywhere else in California. When you retain us to represent you or your family, you can be assured that we'll do whatever needs to be done to hold responsible parties accountable for their carelessness and negligence. Our objective is to obtain the maximum compensation that you deserve.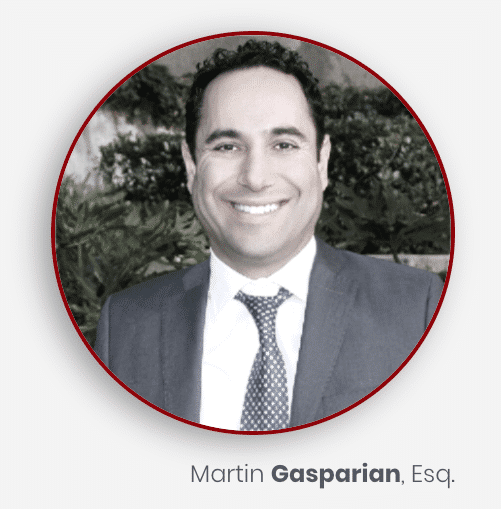 Fremont's Personal Injury Lawyer
Fremont is a community that prides itself on hard work and family life. Those qualities must sometimes be protected when property owners, careless drivers, or negligent employers put others at risk and end up getting them hurt.
If you or a loved one are seriously injured due to the carelessness of someone else, contact a Fremont Personal Injury Lawyer with the experience to demand what's fair from national corporations, local employers, and anyone else who may be liable for your suffering.
Discuss your case with attorney Martin Gasparian, the founder of Maison Law in Fremont, for a free consultation that comes with no obligation. Mr. Gasparian worked for major corporations and dealt with some of the biggest insurers in the world. He now uses his knowledge to make sure everyday people aren't taken advantage of by corporate lawyers and insurance adjusters. He believes that every client should work directly with their lawyer, get honest advice, and the personalized attention to detail their case deserves.
Frequently Asked Questions
Do I need to call the Fremont police station after a motorcycle accident?
Yes. Drivers must immediately report any crash involving injury or death to the local police. Since motorcycles provide less protection than a standard car, it's crucial these drivers receive prompt medical care after a crash.
What damages does a personal injury claim cover after a motorcycle accident in Fremont
There's no limit on what a motorcyclist could claim after their Fremont crash. While every case is unique, the most common damages motorcyclists seek include medical expenses, reduced quality of life, pain & suffering, and lost time at work. For specific info on what you could claim, it's worthwhile speaking to a professional injury attorney.