Coalinga CA Personal Injury Lawyer
Getting into an accident and suffering a serious injury can be frustrating and cause anxiety about the future. The doctor's visits, the pain of the injury and rehabilitation, the rising unpaid medical bills and a decrease in income from lost time from work.
If you live in Coalinga, you can do something about it. You can contact Maison Law and start the process of getting your life back.
Attorney Martin Gasparian, Esq., is the founder of Maison Law, and he has worked at some of the most prestigious firms in the nation, including the largest law firm in Los Angeles. Today, he works for those that have been injured and need someone to stand up for them.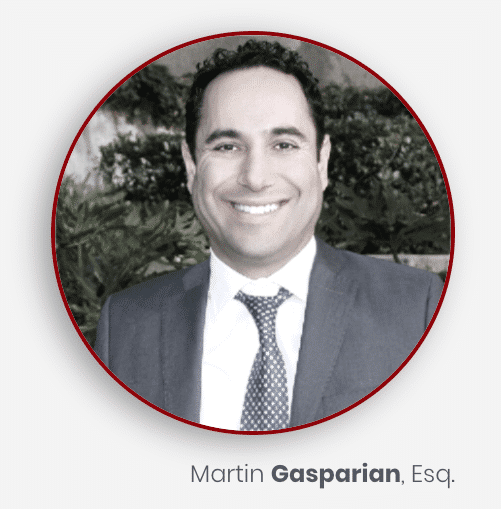 "I was involved in an accident about 3 years ago and Maison Law and their team helped me every step of the way. It was a long journey and a lot of time and hard work in getting me what I deserved. I couldn't have asked for a better law firm. I highly recommend!"
I got into a fender bender in January and was left dealing with a very unresponsive and terrible insurance adjuster who was basically forcing me to accept only 1k to close my claim prematurely. Thankfully I found Martin and Maison "Law who truly helped ease my mind, took care of my car, rental, treatment and got me an AMAZING settlement in time for Christmas."
"Martin Gasparian and the whole Maison Law team were there for me when I was involved in an accident. They held my hand every step of the way and took care of all my needs. They listened to all my concerns and put my mind at ease and made the whole process pain free. I would definitely refer friends and family to Maison Law.
COALINGA AUTO ACCIDENTS
The number one cause of a personal injury for the people of Coalinga is an auto accident. This is no surprise as they are hard working and lead active lives. The city of Coalinga sits around 60 miles southwest of Fresno and on the western edge of the Central Valley region of California.
Driving is a necessary part of their lives as they work, shop and play. Residents commute daily to work with some taking Highway 198 west into the countryside or east toward the mountains to farms, vineyards and food processing plants.
Their location puts them in the middle of one of the nation's most productive agriculture zones which also produces some of the best wines in the country. However, not all residents work in the agriculture or food industry. Coalinga also has a bustling retail economy, schools, hospitals and many other employment opportunities where residents don't have to travel far.
Whether it's a long commute into the country or a short trip across town to work, the people of Coalinga rely on their cars to get them there, and unfortunately, this puts them at risk of a personal injury. When this happens, they know that they can count on Maison Law to get them back on their feet.
COMMON TYPES OF INJURIES
An auto accident can cause serious injury, but not all injuries are the same. At Maison Law, they understand that a cookie-cutter approach to all personal injuries may not meet the specific needs in each case. They also know that being experienced in all types of injuries can make a difference to each case, and at Maison Law, they have the experience in all types of injuries, For the people of Coalinga, some of the most common are:
Head Injuries: Auto accident, sports and industrial injuries can cause concussions and traumatic brain injuries that can be devastating.
Broken bones: Broken arms, legs, wrists and ribs are all common injuries that people face when engaging in daily activities. All of these require treatment, rehabilitation and run the risk of downtime from work.
Blunt Force Trauma: When cars and people collide, the impact can be violent and cause blunt force trauma injuries that can cause severe injuries or even death.
Fatalities: Sometimes these injuries cause death, and when they do, there could be a claim for a wrongful death.
OTHER TYPES OF PERSONAL INJURIES
Not all injuries come from an auto accident. The active lives of the residents of Coalinga put them at risk for other types of accidents and injuries. When any of these happen, the staff at Maison Law has the experience to help those injured no matte the type of injury.
Some of the other types of accidents in which Maison Law is experienced are:
Industrial accidents: Agriculture is an important industry for employment by population in the region. Wineries, farms, processing plants all bring accidents and injuries to the people of Coalinga.
Construction Zone Accidents: Since 2000, Coalinga has grown by around 30 percent. This brings a fair amount of construction and construction zones and with them, the possibility for injuries as people mix with the work zones around the city.
Slip-and-falls/Premises Injuries: Coalinga enjoys a robust retail economy which leads to injuries that happen on business premises.
Sport/Recreation Injuries: Baseball, hiking, jet skiing and other types of recreation come with injuries, and Maison Law firm is ready to help anyone injured to get the compensation they need.
Product Liability: Shopping and consuming brings all types of product-related injuries.
Wrongful deaths: Unfortunately, each year, some people of Coalinga will succumb to injuries caused by others. Maison Law will work with the family to get just compensation.
At Maison Law, they understand that each injury is different, and each client has unique circumstances and needs. This drives them to work hard for every client to get them the compensation they deserve.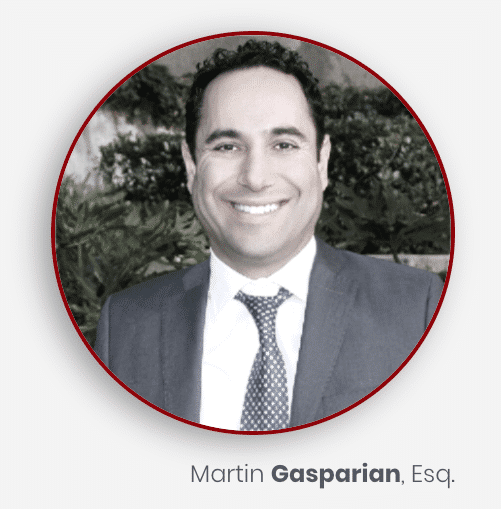 Coalinga's Personal Injury Lawyer
Coalinga is a community that prides itself on hard work and family life. Those qualities must sometimes be protected when property owners, careless drivers, or negligent employers put others at risk and end up getting them hurt.
If you or a loved one are seriously injured due to the carelessness of someone else, contact a Coalinga Personal Injury Lawyer with the experience to demand what's fair from national corporations, local employers, and anyone else who may be liable for your suffering.
Discuss your case with attorney Martin Gasparian, the founder of Maison Law in Coalinga, for a free consultation that comes with no obligation. Mr. Gasparian worked for major corporations and dealt with some of the biggest insurers in the world. He now uses his knowledge to make sure everyday people aren't taken advantage of by corporate lawyers and insurance adjusters. He believes that every client should work directly with their lawyer, get honest advice, and the personalized attention to detail their case deserves.
Frequently Asked Questions
Should I give a statement to the other driver's insurance company after an accident in Coalinga?
Generally, it's not in your best interest to provide a statement to a defendant's insurance company. Any info you give to another person's insurance provider could be used against you at a later date. Also, there's no law in Coalinga requiring accident victims to give a statement. Ideally, accident victims should speak with a professional injury lawyer before giving an official statement.
Are car accident settlement offers negotiable?
Yes. Coalinga has no law banning accident victims from negotiating claim settlements. In fact, this is a natural process in accident injury law. Whether you're representing yourself or choose to work with a professional lawyer, you have the right to ask questions and re-negotiate settlements with the defendant's insurance adjuster.