Camarillo's Personal Injury Lawyer
The City of Camarillo is situated a little more than 50 miles northwest of Los Angeles in Ventura County. Although nearly 70,000 residents live in the city, its largest employer is California State University Channel Islands with fewer than 600 employees. What that tells us is that many residents of Camarillo are employed in neighboring communities like Oxnard, Simi Valley, Thousand Oaks, and Santa Monica.
The Ventura County Sheriff's Department provides police services in the city, and the Ventura County Fire Department provides fire protection services. Accidents happen in and around Camarillo, so those services are needed on a daily basis.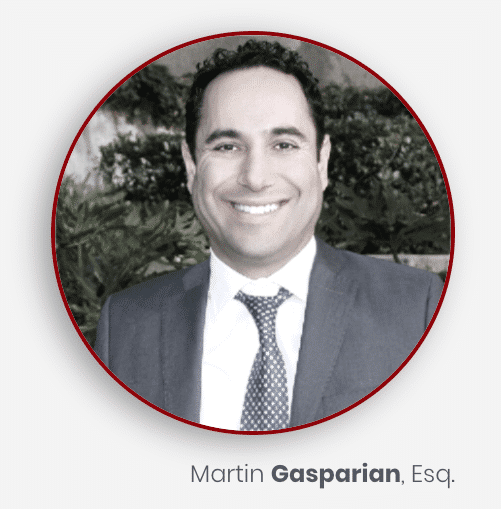 "I was involved in an accident about 3 years ago and Maison Law and their team helped me every step of the way. It was a long journey and a lot of time and hard work in getting me what I deserved. I couldn't have asked for a better law firm. I highly recommend!"
I got into a fender bender in January and was left dealing with a very unresponsive and terrible insurance adjuster who was basically forcing me to accept only 1k to close my claim prematurely. Thankfully I found Martin and Maison "Law who truly helped ease my mind, took care of my car, rental, treatment and got me an AMAZING settlement in time for Christmas."
"Martin Gasparian and the whole Maison Law team were there for me when I was involved in an accident. They held my hand every step of the way and took care of all my needs. They listened to all my concerns and put my mind at ease and made the whole process pain free. I would definitely refer friends and family to Maison Law.
Types of Accidents in and Around Camarillo
Given its location, a variety of personal injury accidents and fatalities occur just about every day in and around Camarillo. Here are some of the more common types of accidents:
Auto Accidents:

These are the most common types of personal injury and wrongful death cases in California.

Semi-Trailer Crashes:

Although less frequent than auto accidents, injuries are usually far more severe and fatalities are far more frequent than in auto accidents.

Motorcycle, Bicycle, and Pedestrian Crashes:

Victims of these accidents have little or no protection around them to prevent severe injuries or fatalities.

Slip-and-Falls and Trip-and Falls:

These are the second leading cause of injuries and fatalities in California.

Construction and Industrial Accidents:

Falls, electrical accidents, being injured by dangerously defective machinery, fires and explosions are all risks in construction and industry.

Medical Malpractice:

The negligence of doctors, nurses and hospitals might be one of the leading causes of injuries and death in California.

Wrongful Death:

When a person's life is taken as a result of the negligence of somebody else, California law allows a civil wrongful death case for damages to be filed.
Contact a Camarillo Personal Injury Lawyer
Martin Gasparian is the founder of Maison Law, which is a dedicated top-quality California personal injury law firm. He has successfully represented both individuals and families in cases involving severe injuries and wrongful death. He can handle every aspect of your personal injury or your family's wrongful death case while you and your family work through the emotional ramifications of it all.
Don't give an opposing insurance company the first step toward taking control of your case. Talk with us at Maison Law first. Just call us, and we can arrange for a free consultation and case review. We want to know what happened and how it happened, and we understand that you're going to have questions that you expect to be answered honestly. Upon being retained, we promise to get your claim or lawsuit pointed in the right direction and work toward obtaining the maximum settlement or award that you deserve.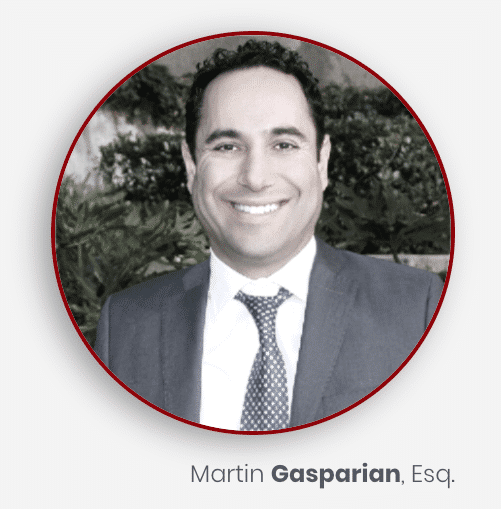 Camarillo's Personal Injury Lawyer
Camarillo is a community that prides itself on hard work and family life. Those qualities must sometimes be protected when property owners, careless drivers, or negligent employers put others at risk and end up getting them hurt.
If you or a loved one are seriously injured due to the carelessness of someone else, contact a Camarillo Personal Injury Lawyer with the experience to demand what's fair from national corporations, local employers, and anyone else who may be liable for your suffering.
Discuss your case with attorney Martin Gasparian, the founder of Maison Law in Camarillo, for a free consultation that comes with no obligation. Mr. Gasparian worked for major corporations and dealt with some of the biggest insurers in the world. He now uses his knowledge to make sure everyday people aren't taken advantage of by corporate lawyers and insurance adjusters. He believes that every client should work directly with their lawyer, get honest advice, and the personalized attention to detail their case deserves.
Frequently Asked Questions
Can I file a personal injury claim for whiplash in Camarillo?
Yes. Whiplash is one of the most common injuries people face after a Camarillo car crash. If a driver has medical evidence they suffered whiplash in their crash, it's legal to add this to their list of damages.
Does a personal injury lawsuit cover all medical bills after a car accident in Camarillo?
A personal injury lawsuit could cover all medical bills in your Camarillo car crash. However, determining how much compensation you will receive depends on the specifics of your case. Only a professional lawyer could give you a sense for how much you could legally claim depending on the nature of your crash.