Arvin's Personal Injury Lawyer
With experience at some of the largest and most prestigious law firms in the country, founding partner Martin Gasparian, Esq. offers each client the experience of a large firm and the personalized attention to detail of a small business. If you live in Arvin or you were injured there, contact us today for a free consultation and case evaluation.
Arvin is a small town of around 20,000 people 15 miles southeast of Bakersfield. It has a very friendly community and there are several small businesses in the area. However, injuries occur here just like everywhere else, oftentimes from car accidents. Even if the people are nice, it's the insurance company people usually have a problem with.
If you or somebody close to you has been seriously injured in an accident in or around Arvin, it's important that you retain experienced, effective and aggressive legal representation right away. Our law firm involves itself in the law of personal injury. That's all that we do. We bring skilled legal counsel to our clients who are seeking damages as a result of being injured through the carelessness and negligence of somebody else.
We also visit clients at the hospital, such as Mercy Hospital or Clinica Sierra Vista.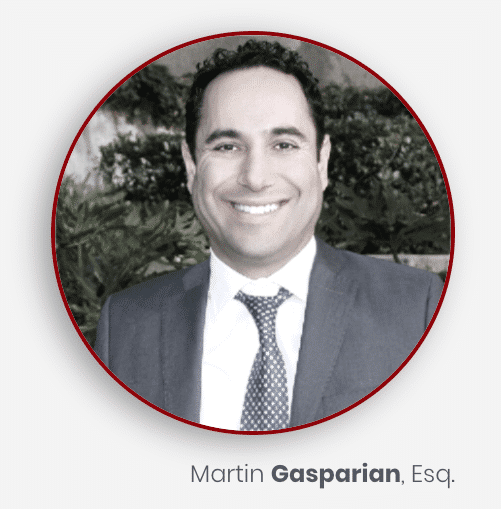 "I was involved in an accident about 3 years ago and Maison Law and their team helped me every step of the way. It was a long journey and a lot of time and hard work in getting me what I deserved. I couldn't have asked for a better law firm. I highly recommend!"
I got into a fender bender in January and was left dealing with a very unresponsive and terrible insurance adjuster who was basically forcing me to accept only 1k to close my claim prematurely. Thankfully I found Martin and Maison "Law who truly helped ease my mind, took care of my car, rental, treatment and got me an AMAZING settlement in time for Christmas."
"Martin Gasparian and the whole Maison Law team were there for me when I was involved in an accident. They held my hand every step of the way and took care of all my needs. They listened to all my concerns and put my mind at ease and made the whole process pain free. I would definitely refer friends and family to Maison Law.
It's Not Just the Injuries
Being injured or losing a family member in an accident often results in considerably more damage than physical wounds, pain and discomfort. Many injury victims are unable to work for long periods of time, so during recovery, they're also losing income from their jobs. This leaves them financially distressed and emotionally despondent. It's inexcusable for an injury victim to endure such misfortune when the irresponsibility of somebody else created their situation.
Some Examples of Personal Injury Cases
California law allows victims of personal injury to seek compensation for their damages through civil claims and lawsuits. These types of cases are factually complicated and legally complex They require the legal representation of accomplished and respected legal veterans. Here are some examples of the types of personal injury cases that we represent clients in:
Auto Accidents:

These are the leading cause of personal injury claims and lawsuits in Kern County.

Truck Crashes:

A fully loaded big rig traveling down 223 is going to weigh up to 80,000 pounds. An impact with a passenger car can flatten it and severely injure or kill everybody in it.

Motorcycle Crashes:

Riders don't have steel bodies with crumple zones, air bags or restraint systems to protect them in an accident. They're 26 more times likely to die in a crash as opposed to drivers and occupants of passenger vehicles.

Bus Crashes:

We represent children and adults in school, public, private and shuttle bus accidents.

Premises Accidents:

Accidents involving falls occur at private residences and commercial properties, especially grocery, home improvement and big box stores.

Dog and Animal Attacks:

State statutes and municipal ordinances on animal control are strict in California. A victim can be scarred for life from an attack.

Product Liability:

A product might be dangerously defective and severely injure or kill a user as a result of a design defect, a manufacturing defect or a marketing defect.

Wrongful Death:

If a person dies as a result of the negligence of somebody else, California law allows that person's estate and family to seek substantial damages.
What We Do While You're Laid Up
While you're recovering from your injuries and struggling to reach maximum medical improvement, we can be chasing down witnesses or obtaining police, paramedic and emergency room records. If one or more hospital admissions were required, we're going to obtain every record. Assuming that rehabilitation is necessary, we'll obtain all of your therapist's records and notes too. We will stay on top of your bills, and we can keep the collection agencies from bothering you. All of the while, you'll be benefiting from the highest quality of personalized representation. You're probably not going to be able to effectively attend these tasks during your recovery. If you try to, you're likely to make mistakes that will damage your case. We won't do that. We will compile a settlement package consisting of all medical records and reports, medical bills, and other evidence in support of your case and forward it to the opposing insurer along with our demand for settlement. If that insurer is unreasonable, we have no problem with bringing your case in front of a judge and jury.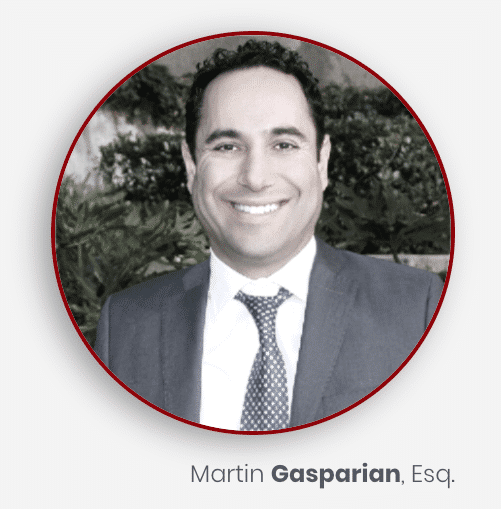 Arvin's Personal Injury Lawyer
While receiving the highest quality of personalized legal service, your case will be built piece by piece by our attorney who has a special interest in your accident and injuries. You'll never need to ask us about the status of your case. You'll be informed every step of the way.
Don't believe anything that the opposing insurance company tells you, and never give it any kind of a statement without one of our attorneys being present. Contact us as soon as possible about your accident to arrange for a free consultation and case evaluation. We want to know what happened, how it happened and how you have been affected. After that, we'll map out all of your legal options for you. Our objective is to maximize any settlement or award that we might obtain on your behalf.
Frequently Asked Questions
What happens if a pedestrian is hit by a car but isn't in a crosswalk in Arvin?
Defendants may accuse injured pedestrians of partial blame if the accident occurred outside of a crosswalk. Technically, pedestrians in Arvin only have the right of way at marked and unmarked crosswalks. However, since CA has comparative negligence laws, pedestrians can still recover partial damages.
After being hit by a car in Arvin, should I talk to the driver's insurance company?
There's no law forcing injured plaintiffs to speak with the defendant's insurance company. In fact, most legal professionals advise against talking with insurance providers too soon. Any statements you make with an insurance company could be used against you later on. For the best results, plaintiffs should speak with an experienced attorney before submitting a formal statement.