Antioch's Personal Injury Lawyer
For a city approaching 115,000 residents, Antioch's largest employer is Kaiser Permanente with less than 1,000 employees. The third leading employer is Walmart with about 360 employees. What that tells us is that Antioch residents work elsewhere and commute to work on a daily basis. Some travel as far as San Francisco, about 45 minutes away with no traffic. The city's main transportation link is State Route 4 to Interstate Highway 80 into San Francisco. State Route 160 travels north a little more than an hour from Highway 4 to Sacramento, again assuming that there's no traffic.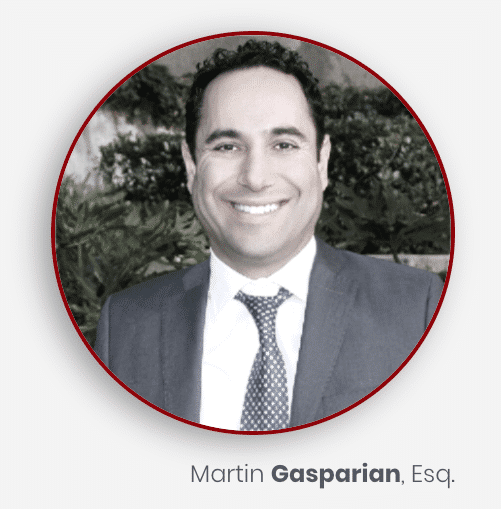 "I was involved in an accident about 3 years ago and Maison Law and their team helped me every step of the way. It was a long journey and a lot of time and hard work in getting me what I deserved. I couldn't have asked for a better law firm. I highly recommend!"
I got into a fender bender in January and was left dealing with a very unresponsive and terrible insurance adjuster who was basically forcing me to accept only 1k to close my claim prematurely. Thankfully I found Martin and Maison "Law who truly helped ease my mind, took care of my car, rental, treatment and got me an AMAZING settlement in time for Christmas."
"Martin Gasparian and the whole Maison Law team were there for me when I was involved in an accident. They held my hand every step of the way and took care of all my needs. They listened to all my concerns and put my mind at ease and made the whole process pain free. I would definitely refer friends and family to Maison Law.
Common Personal Injury Accidents in Antioch
All of that commuting from Antioch to where jobs are translates into accidents, injuries and fatalities. There is a wide variety of them. Here are some of the more common ones:
Passenger Car Crashes:

Car accidents are the leading cause of injuries and deaths in Antioch and the surrounding cities including San Francisco and Sacramento.

Big-Rig Accidents:

A distracted or drowsy truck driver pulling 80,000 pounds can drastically change an accident victim's life or kill him or her. Big-rigs have long stopping distances, big blind spots and they're difficult to maneuver.

Motorcycle, Bicycle and Pedestrian Accidents:

Victims of these types of accidents have little or no protection at all from injuries. In an accident, their injuries are usually far more serious than those of a driver or passenger of a car.

Slip-and-Falls and Trip-and-Falls:

These are very common accidents that often result in skull, and facial fractures, neck injuries and hip fractures. These accidents can also be fatal.

Construction and Industrial Accidents:

These might include falls from heights, being hit by falling objects, being injured by dangerously defective products or even occupational illnesses.

Medical Malpractice:

Doctors, hospitals and nurses all have standards of care that they must adhere to, but there are times when the deviate from them. Medical malpractice might be the third leading cause of death in the United States.

Wrongful Death:

When a careless and negligent act or failure to act causes the death of a person, his or her family can seek compensation for their damages pursuant to California's wrongful death laws. Any settlement or award might be substantial.
Contact an Antioch Personal Injury Lawyer
You might not realize it, but these are just some of the perils that you and your family might face on an ordinary day in or around Antioch. Martin Gasparian from Maison Law is a personal, dedicated, and talented personal injury lawyer who represents Californians who have been seriously injured or tragically lost a loved one in an accident. If you or a family member have been the victim of the carelessness and negligence of somebody else in or around Antioch, contact us as soon as possible, and we can confer with you at no cost at all to you. You can tell us what happened and how it has affected you and your family. You're going to have questions too, and we'll answer them truthfully and accurately. After that, we'll tell you how we believe you should proceed. Our goal is to always obtain the highest possible settlement or award for our clients.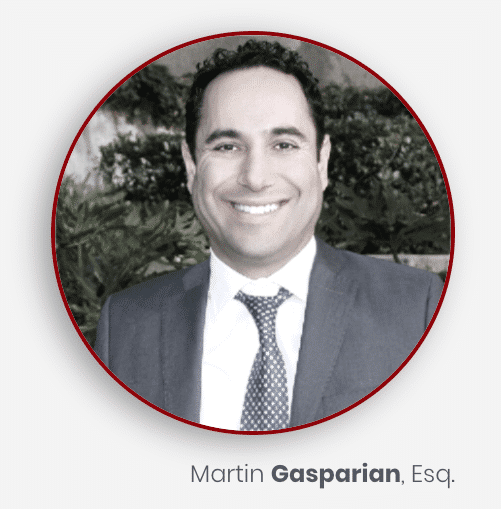 Antioch's Personal Injury Lawyer
Antioch is a community that prides itself on hard work and family life. Those qualities must sometimes be protected when property owners, careless drivers, or negligent employers put others at risk and end up getting them hurt.
If you or a loved one are seriously injured due to the carelessness of someone else, contact a Antioch Personal Injury Lawyer with the experience to demand what's fair from national corporations, local employers, and anyone else who may be liable for your suffering.
Discuss your case with attorney Martin Gasparian, the founder of Maison Law in Antioch, for a free consultation that comes with no obligation. Mr. Gasparian worked for major corporations and dealt with some of the biggest insurers in the world. He now uses his knowledge to make sure everyday people aren't taken advantage of by corporate lawyers and insurance adjusters. He believes that every client should work directly with their lawyer, get honest advice, and the personalized attention to detail their case deserves.Antioch
Frequently Asked Questions
Do I need a lawyer to file a wrongful death claim in Antioch?
No. It's not a requirement to hire a personal injury lawyer after a wrongful death in Antioch. However, most people feel more comfortable having an attorney handle their casework. Plus, most law firms offer free consultations to help clients understand their legal options.
What happens if the insurance company denies my personal injury claim in Antioch?
If an insurance provider denies your Antioch personal injury claim, you should call a representative and ask why this was the case. If the company can't provide a solid answer—or you feel they weren't acting in good faith—you can consult a personal injury lawyer for assistance. A trusted attorney should let you know all of your options to contest the insurer's decision.