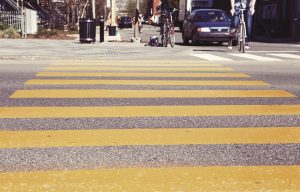 Many areas of Fresno County, including Orange Cove, are popular places for pedestrians. This is due to the many sights to see and enjoy, as well as a large number of workplaces. In just 2022, the Transportation Injury Mapping System (TIMS) estimated that 249 pedestrian accidents happened in all of Fresno County. Out of these accidents, 44 people were killed and 226 sustained injuries.
Being a pedestrian involved in an accident can be a life-altering and traumatic experience. Pedestrians are vulnerable in accidents involving vehicles, which means that they could sustain severe injuries or even lose their lives in a collision. If your child has sustained injuries in a pedestrian accident caused by another party's negligence, it is crucial that you have legal help on your side.
Pedestrian Accident at Citrus Middle School in Orange Cove Leads to Injuries in Student
A student sustained injuries in a pedestrian accident that took place in Orange Cove on Wednesday afternoon. The accident, according to a report provided by Your Central Valley, took place in the afternoon hours of November 15, 2023 at Kings Canyon Unified School District on 10th Street.
Officials reported that a student was just dismissed from Citrus Middle School and was walking home when they were suddenly struck by a passenger vehicle due to unknown reasons. The student was alert when paramedics were called to the scene but was taken to the hospital. Their current condition is not yet known.
The driver who struck the student allegedly remained on scene following the collision. It is believed that no arrests were made.
Police continue their investigation into the circumstances of the accident at this time.
Supporting Victims of Pedestrian Accidents in Orange Cove
Especially when children are involved in pedestrian accidents, the results can be devastating. Children are not always aware of the dangers of our roads, which means that an Orange Cove pedestrian accident can affect a child within seconds. Parents and guardians are able to bring personal injury claims on behalf of children who are under 18 years of age. They may be able to obtain damages for some of the following aspects:
Medical expenses a child incurred or will incur in the future
Lost income and future loss of income
Pain and suffering
Therapy costs
Loss of quality of life related to the injuries
If your child has sustained injuries in a pedestrian accident, you have options as you move forward with the help of a legal advocate.
Contact an Orange Cove Pedestrian Accident Lawyer
After your loved one has been hurt in a pedestrian accident, you as a parent may be feeling confused and alone. You want to do whatever it takes to protect your child at all costs but now they have sustained injuries due to the negligence of another party. Where do you turn?
Our Orange Cove pedestrian accident lawyers at Maison Law are here to represent you and your family during these difficult times. We will compassionately walk you through the ins and outs of the legal system and provide you with the resources that you need to get back on your feet. Please contact us for more information and for a no-obligation consultation today.