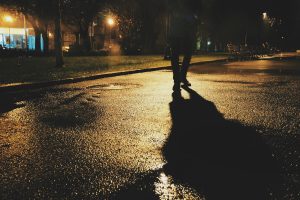 Turlock is home to many places where pedestrians can enjoy a day out walking, such as Brandon Koch Memorial Skate Park and Christoffersen Park and Basin. However, sometimes pedestrians have to venture into the city or onto highways to get from one place to another. Though many areas take safety measures such as pedestrian lights and crosswalks, there are some areas where such measures may not be present. This can lead to severe risks and even accidents involving pedestrians.
Far too many lives are lost and injuries are reported due to pedestrian accidents in Turlock every year. In fact, the Transportation Injury Mapping System (TIMS) estimated that, in 2022, Turlock saw a total of 19 pedestrian accidents. Out of these accidents, a total of 4 people were killed and 15 sustained injuries. If you have lost a loved one due to a pedestrian accident, including one involving a hit-and-run driver, you may wonder what options your family has moving forward.
Fatal Hit-and-Run Pedestrian Accident on West Christoffersen Parkway in Turlock
A man was killed in a fatal pedestrian accident involving a hit-and-run driver that took place in Turlock on Monday. According to information provided by Fox26, the accident happened at 3100 West Christoffersen Parkway before 6 p.m. on the evening of November 6, 2023.
Turlock Police arrived on scene where they discovered a man in the center median who sustained a traumatic brain injury. Police spoke with witnesses, who said that the man was struck by a light-colored Hummer that fled the scene of the accident headed eastbound.
Paramedics were dispatched to the scene to assist the injured 33-year-old male. He was rushed to a local hospital but was tragically pronounced deceased while there.
Police confirmed that the man was walking his bicycle next to him while he was headed home and was struck by the vehicle. Police are still searching for the vehicle driver.
Turlock Police Department officials continue their investigation into the circumstances of the collision.
Support for Families After Fatal Turlock Pedestrian Accidents
Families may be feeling helpless and distraught after a loved one has been suddenly taken from them in a pedestrian accident. This grief can follow them for a long time. However, an unexpected pedestrian accident can leave families with unexpected bills that they cannot handle on their own. This is why eligible family members may bring a wrongful death claim on behalf of a loved one so that they can financially recover during these difficult times.
The unfortunate reality of hit-and-run pedestrian accidents is that it is not always easy to determine liability in these accidents. If a driver is not apprehended, families may have to turn to their loved one's uninsured motorist coverage for damage recovery. If a driver is found and arrested by police, they may be able to bring a claim against the at-fault driver. Some of the damages that may be available in these claims include the following:
Medical expenses a loved one incurred before their passing
Lost wages and future lost earnings
Pain and suffering damages
Loss of consortium or companionship
Funeral and burial costs
It can be a complex matter to bring a wrongful death claim on behalf of a loved one. Because of this, families should understand all of their legal options.
Contact a Turlock Pedestrian Accident Lawyer Today
Following a pedestrian accident that has led to a fatality, families rightfully feel confused and concerned about where they will turn. Our Turlock pedestrian accident lawyers at Maison Law will compassionately guide your family through the legal system so that you can receive results during these challenging times. Contact us today for a free case review and to ensure that your claim is handled with proper legal knowledge when you need it the most.