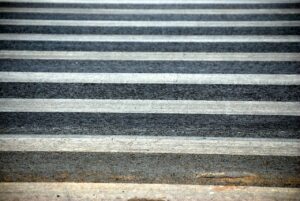 Highway 99 and other major roadways run through Madera, leading way to large amounts of traffic throughout certain times. Though many individuals choose to travel by foot instead of vehicle, lives could be risked due to lack of safe crossing areas and drivers who are traveling at high speeds through the city. Many pedestrians are left crossing the street in areas where traffic is at an all-time high and a lack of signals can lead to real dangers.
Pedestrians are incredibly vulnerable parties with no real protection against motor vehicles. This means that, when an accident occurs, there is a high chance that a pedestrian will either be seriously injured or killed. Especially when a hit-and-run driver is involved in a pedestrian accident, it could take too long for a victim to receive medical assistance, leading to fatal results in the blink of an eye.
Individual Loses Life in Madera Hit-and-Run Pedestrian Accident
A hit-and-run driver caused the death of a pedestrian in Madera on Monday evening. According to a report from Your Central Valley, the accident occurred on Avenue 15 just east of Tozer Street at 8:40 p.m. on September 4, 2023.
California Highway Patrol officials and paramedics arrived on scene, where they found a 66-year-old man lying in the middle of the road. They discovered that he was struck by a vehicle that fled the scene after the accident happened.
EMS transported the victim to a local hospital but he was tragically pronounced deceased while there due to traumatic injuries.
A large portion of the road was blocked off following the accident. Police are still searching for the driver who fled the scene of the collision.
California Highway Patrol continues its investigation into the accident at this time.
Options for Victims of Hit-and-Run Accidents in Madera
When you first learn that a loved one's life has been taken prematurely due to a fatal collision, you may consider how you can hold a liable party responsible for the accident. However, when a hit-and-run driver is involved, this may leave seemingly few options in the mix. Even if the driver of the involved vehicle is not found, you and your family are still able to receive damages for your losses. A claim can still be filed under the victim's own car insurance with uninsured motorist coverage.
If, however, a driver is identified, there is even more in the way of options for a family. Families will be able to bring a claim against the at-fault party and their insurance company for the enormous medical bills, lost wages, funeral costs, and so much more.
Contact a Madera Pedestrian Accident Lawyer Today
After a loved one's life has been taken due to a careless hit-and-run driver, it is normal to be left with stress and questions that you cannot answer on your own. At Maison Law, we understand how overwhelming and debilitating it can be to face the aftermath of a fatal pedestrian accident. The insurance company will do whatever it takes to pay you less in damages, which can leave you in a desperate financial position.
If you have sustained these immense losses, please contact a Madera pedestrian accident lawyer soon after your loved one's accident so that you can protect your rights. We will compassionately assist you as you navigate the legal system during these complex times. We will provide you with a free and confidential case consultation to get started.