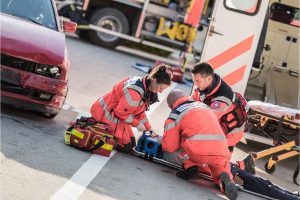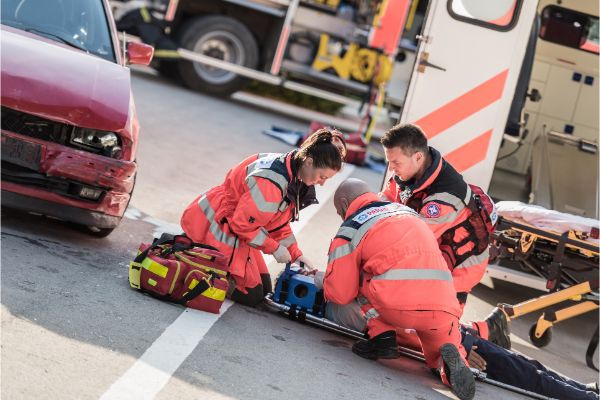 Drivers can be as safe as possible while driving on busy Riverside streets, but that's not always a guarantee of a safe trip. Other, more careless drivers can make a small mistake that becomes impossible for motorists to steer clear of.
Head-on collisions are one accident angle that careful drivers will have a hard time anticipating. A reckless driver can cross into an opposite lane of traffic, without warning, leaving others will little time or space to avoid a devastating, life-threatening impact.
Devastating Head-On Collision in Riverside Sends 5 Victims to Hospital
A major collision in western Riverside left five victims hospitalized on Tuesday morning. NBC Los Angeles reported the accident occurred along Arlington Avenue near the intersection of Stover Avenue on May 16, 2023.
Riverside Police responded to the scene sometime around 7:30 a.m. and determined that a white car had collided with a gray sedan head-on. The impact left both vehicles badly damaged. An engine from one of the cars could be seen sitting on the pavement away from the vehicles. In surveillance video of the crash, the gray car is seen overturning after the frontal collision.
A woman and three passengers in the gray car were rushed to the hospital. A man in the white car also required hospital care. According to officials on the scene, the injuries ranged from serious to critical.
The Riverside Police Department continues to examine the circumstances surrounding the frightening accident.
Support for Victims After a Riverside Accident
Accident victims should be focused on healing and not on the enormous cost of medical care. Those worries should be the responsibility of at-fault drivers and their car insurance providers.
Victims and their family members can file an injury claim and ask for help with all recovery bills now and those expected in the weeks ahead. They should also receive reimbursement for the income they lose while having to miss valuable work hours while down with an injury.
Accident victims would also seek support for the pain they've suffered and may continue to suffer. The emotional trauma that a scary collision can cause should also factor into the amount on a settlement check.
Contact a Riverside Car Accident Lawyer
Maison Law hopes that the victims of every Riverside accident get the medical help they need and can make a full recovery.
Our Riverside Car Accident Lawyers offer a free case consultation to victims and their family members to make sure they know what their injury case is worth. It's also a chance to learn how to hold unhelpful auto insurers fully responsible after an accident.
This case review comes with no obligation, but if you feel we can help guide you through the accident claims process and earn your family more, you won't need any upfront money. We don't accept payment unless we win your case for you. Once a case is won, our fee comes out of the settlement an insurance company awards you and your family.