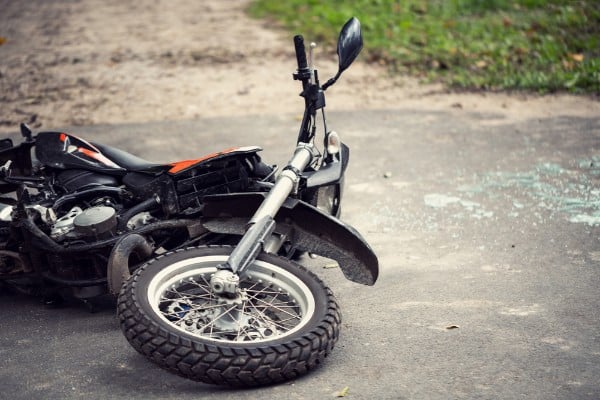 Motorcycles, especially in Fresno and throughout California, provide the rider with a totally unique experience. But that experience comes with a tradeoff: motorcycles offer much less protection than a regular vehicle in the event of an accident.  Not only that, but motorcycles move at much faster speeds that the majority of vehicles out on Fresno's roads. This only adds to the danger involved should an accident happen.
When you face a motorcycle accident in Fresno, having an experienced and dedicated team on your side can make a difficult process much easier.
Motorcyclist Killed After Vehicle Collision in Southeast Fresno
A motorcyclist was killed after a collision with another vehicle in Southeast Fresno, near the intersection of Jensen and Armstrong Avenues. The accident, which involved a motorcyclist and another vehicle, occurred around 6:30 p.m. on Friday, December 16, 2022, as reported by KFSN.
The Fresno Police Department (FPD) responded to multiple calls reporting the accident and found a man unresponsive in the roadway. A preliminary investigation by FPD found that a vehicle traveling east on Jensen Avenue tried to turn left and ended up colliding with the man, who had been traveling westbound on Armstrong Avenue on his motorcycle.
Life-saving efforts were made on the scene but were ultimately unsuccessful. Authorities also say that the driver and passenger of the vehicle are cooperating with the investigation, which is still ongoing. Alcohol and drugs did not play a factor in the accident, which caused a two-hour closure of the road near the accident scene.
Risks of Motorcycle Accidents in Fresno
While there are certain benefits to riding a motorcycle in Fresno, there are some drawbacks. Probably the biggest drawback to riding a motorcycle is that it–much like bicycles–offers very little protection in the event of an accident, such as the one above.
But there are other risks associated with riding a motorcycle in Fresno, like the fact that they can be extremely hard to control and maneuver. Not only that, but they act much differently on the road. Further, these risks are increased because motorcyclists have to share the road with other drivers. In Fresno, this often leads to various different causes of an accident, including:
Failing to check blind spots
Changing lanes unsafely or lane splitting
Driving too fast for the road conditions
Failing to yield to the motorcyclist
Driving while impaired by alcohol or drugs
Distracted driving
Running a stop sign or traffic light
Obviously, motorcycle accidents can lead to serious injuries and, in cases like the one above, death. Some drivers may simply not see you on a motorcycle or could fail to yield or stop when you drive near them.  This can lead to accidents where you or your family will have to deal with serious repercussions and face life-altering changes.
Contact the Fresno Motorcycle Accident Lawyers at Maison Law
Motorcycle accidents are among the most serious that a Fresno driver can face.  While they often lead to serious injuries, in the worst cases, they can be fatal. In these extremely tragic situations, the knowledgeable and compassionate team of Fresno motorcycle accident lawyers at Maison Law can help your family get the vital benefits and support they need.
Their team has the skill and experience necessary to pursue the results your family deserves. Contact them today for a free consultation to learn more.