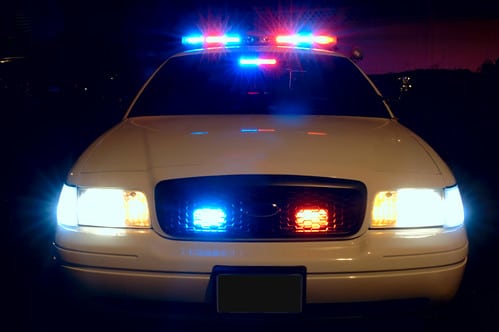 Turlock has many intersections that aren't protected by traffic lights. This can be a big safety issue for pedestrians who travel at night and are forced to cross multiple lanes of traffic across unlit crosswalks. Drivers aren't forced to stop and that means those on foot must rely on motorists to pay attention to the roads in front of them.
Drivers can be negligent in their duty to monitor for pedestrians and end up causing devastating accidents. An accident becomes all the more heartbreaking with an at-fault driver decides to leave a victim at the scene. This thoughtless decision leaves defenseless pedestrians to wait on life-saving care and may also leave accident costs to the family of the victim.
Turlock Hit-And-Run Pedestrian Accident Tragically Claims a Life
A pedestrian was struck and killed in central Turlock in a hit-and-run accident on Monday night. The Modesto Bee reported the hit-and-run collision occurred along the 1200 block of Geer Road near Wayside Drive on November 21, 2022.
Turlock police and fire crews were called to the scene around 11:44 p.m. Fire crews used CPR on the victim until paramedics arrived but the victim had to be pronounced dead on the scene. The victim was described as a man in his 30s.
The driver involved did not remain on the scene. Police investigators have not identified a hit-and-run suspect or released a vehicle description in this case. If you have more information about the driver involved or the driver's vehicle, please contact the Turlock Police Department.
Finding Help for Families After a Hit-And-Run Fatal Pedestrian Accident
Families will never completely recover from the emotional pain of losing a loved one. However, they should be allowed to seek justice when a family member has been taken from them by a driver's mistake.
Close relatives can face paying for a funeral and burial and emergency services fees. They'll also have to find a way to meet these bills after losing the financial support a loved one may have provided through income from a job.
When a hit-and-run pedestrian accident suspect eludes capture, family members can still hope to earn insurance support to protect themselves. Families may be able to call upon their own car insurance policies. The victim may have had uninsured motorist coverage that could help out the family financially at such a difficult time. If victims did not carry car insurance, they may have been covered by a family member's policy.
When a suspect is apprehended, a wrongful death claim can be filed against the hit-and-run driver's auto insurance company. The suspect would likely be facing a criminal trial, but the family's civil claim would proceed separately and could be filed immediately.
Contact a Wrongful Death Accident Lawyer Serving Turlock Families
To secure protection for you and your family after a tragedy, talk to a Turlock Wrongful Death Accident Lawyer like Martin Gasparian. Mr. Gasparian has a long, extensive background in safeguarding families in Turlock after terrible accidents that involve hit-and-run drivers. He will work to make sure families receive the support they need no matter the outcome of a hit-and-run suspect search.
Contact Maison Law for a free and confidential case consultation. Martin Gasparian believes that families should be informed of everything available to them and remain completely protected after losing a loved one.