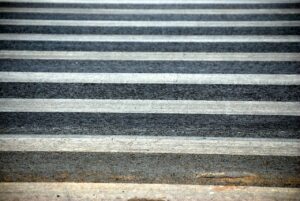 Pedestrians in San Jose can be asked to cross some pretty dangerous stretches of road, simply to get to where they need to be. Those on foot can be asked to navigate six and seven lanes of traffic in front of drivers who aren't always paying attention to the road. An older pedestrian may struggle to get across an intersection in the brief time that a crosswalk signal allows.
A careless or reckless driver can fail to slow down at the sight of a pedestrian and place a walker in extreme jeopardy. An at-fault driver only makes the consequences of a bad accident even worse when they make the thoughtless decision to leave the scene before help arrives.
Elderly Man Suffers Major Injuries in San Jose Pedestrian Hit-and-Run
A pedestrian suffered severe injuries after getting struck by a hit-and-run driver in southeast San Jose Thursday afternoon. KTVU-TV reports the accident occurred around the intersection of Monterey Road and Montecito Vista Drive on October 13, 2022.
San Jose Police say the man was walking in the area and was struck by a car around 12:30 p.m. The victim was only identified as an elderly man. The victim was rushed to the hospital with what were thought to be life-threatening injuries.
The driver did not stay at the scene and drove away. San Jose Police continue to investigate the circumstances surrounding the hit-and-run collision. They have not released a description of the vehicle or the driver involved. If you have information about this accident, please call the San Jose Police Department.
Support for Victims and Their Families After a San Jose Pedestrian Accident
Victims of pedestrian accidents must often deal with long and difficult recoveries. To help with the costs of a long hospital stay or any number of physical therapy visits, victims and their families may file an injury claim against an at-fault driver.
The driver's insurance company would be called upon to provide compensation for every doctor bill and surgeon's fee a victim faced. This claim for damages would also ask for reimbursement on income the victim lost while being down with injury. Additional money could be awarded for the victim's physical pain and emotional trauma endured.
If a hit-and-run driver is involved in the accident and, sadly, is never identified, victims and family members could still seek compensation. A claim could be made on the victim's car accident insurance policy under uninsured motorist coverage. If the victim did not have car accident insurance, it's important to check to see if the victim is covered under a family member's policy.
Contact a San Jose Pedestrian Accident Attorney
To secure protection for you and your family after a pedestrian accident, talk to a San Jose Pedestrian Accident Lawyer like Martin Gasparian. Mr. Gasparian, the founder of Maison Law, has a long history of safeguarding victims and their families in California after terrible accidents.
Contact Maison Law for a free and confidential case consultation. Martin Gasparian believes that victims should be informed of everything available to them and remain completely protected as they heal from their injuries.