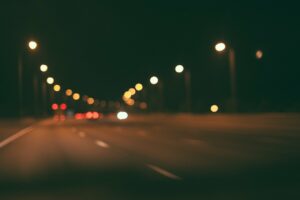 Highway 33 through Fresno County may see a lot less traffic overnight, but driver safety can still be at risk. It only takes one driver getting behind the wheel after consuming alcohol to put all other motorists in danger. Careful drivers in one lane have no way to anticipate an impaired driver's actions next to them or in oncoming lanes.
A veer out of a lane by a driver with impaired judgment can lead to a side-swipe or a head-on collision. These impacts carry enough force to leave victims suffering serious injuries and to even have their lives placed in jeopardy.
DUI Suspect Arrested After Fatal Head-On Collision in Mendota
A deadly head-on collision in western Fresno County Monday morning is being blamed on alcohol impairment. KFSN-TV reports the accident occurred just before 3 a.m. on Highway 33 in northern Mendota on October 3, 2022.
The California Highway Patrol responded to the scene overnight near Bass Avenue. They say that a 27-year-old man from Mendota was driving a Chevy Equinox south on Highway 33. He then crossed over into the northbound lanes and struck a Toyota Corolla head-on.
The driver of the Toyota, another man from Mendota, tragically died at the scene.
The driver of the Chevy suffered moderate injuries. He was arrested for DUI. California Highway Patrol Investigators continue to look into the circumstances surrounding the deadly wreck.
Finding Help for Families After a Mendota Accident
Families who have lost a loved one in a tragic accident can be unfairly subjected to the costs of a funeral and ambulance fees. It's enough to create a financial crisis for a grieving family. A civil claim filed against an at-fault driver's car insurance provider can ask for assistance with these expenses.
This wrongful death claim is also intended to protect the family from financial hardship in the future by replacing the weekly income the deceased can no longer provide a spouse or children.
In cases where a DUI suspect is involved, the suspect will be facing criminal charges. This won't affect your civil accident claim. Your family's claim can be settled separately even when a criminal trial hasn't begun yet.
Contact a Mendota Car Accident Lawyer
If you or a loved one were the victims of a careless driver, don't allow an insurance agent or adjuster to determine how much support you should receive. They work for their insurance company and want to save money for their shareholders. Your family's wellbeing is much more important than their profits.
To make sure your family is protected from an insurance company's unfair practices, contact an experienced Mendota car accident lawyer such as Martin Gasparian for a free case consultation. Mr. Gasparian works closely with families to earn the support they'll need to protect themselves in the future.