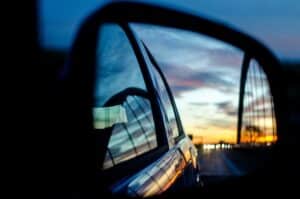 Pedestrians on every street in Visalia are owed a "duty of care" from the drivers they so often come in close contact with. Drivers are required to monitor for those on foot at all times. Once a pedestrian is spotted, motorists must slow down to avoid a potential collision.
In any collision, drivers can be fully liable for the recovery and care of injured pedestrian victims. Motorists bear responsibility even if a pedestrian is crossing the street unlawfully. Motorists must still act to prevent an accident and can be accountable when they don't.
Pedestrian Hospitalized After Getting Struck by Driver in Visalia
A man traveling on foot was injured after getting struck by a driver just north of Downtown Visalia. KFSN-TV reports the accident occurred just before 8:30 p.m. on Saturday night, June 11, 2022.
Visalia Police arrived on the scene at the intersection of North Locust Street and West Race Avenue to find a pedestrian injured. They say the victim was near a crosswalk when he was hit. He was rushed to the hospital. An update on the severity of his injuries was not released.
The driver remained on the scene to cooperate with investigators. Police officers do say that they don't believe drugs or alcohol played a role in the accident.
Finding Support for Victims After a Visalia Pedestrian Accident
Pedestrians struck by vehicles can suffer severe injuries. Broken arms and legs are common. Traumatic brain injuries are often suffered when a victim takes a blow to the head from the car and then again in a fall to the pavement.
The range of traumatic injuries makes it that much more important for victims to seek as much in compensation as possible. They won't know how long it will take for those injuries to heal, or if those injuries could create issues in the years ahead.
Victims can seek support by filing an injury claim with an at-fault driver's car insurance provider. This claim asks for help with all current medical bills and those expected in the future. The lost wages a victim misses out on while out of work must also be reimbursed. The physical pain and emotional trauma a victim endures should also factor into any insurance settlement offer.
Contact a Visalia Pedestrian Accident Lawyer
If you or a loved one were the victim of a careless driver, don't allow insurance adjusters to determine how much support you should receive. They work for their insurance company and want to save money for their shareholders. Your recovery and your family's recovery are much more important than their profits.
To make sure your family is protected from an insurance company's unfair practices, contact an experienced Visalia pedestrian accident lawyer such as Martin Gasparian for a free case consultation. Mr. Gasparian works closely with victims and families to earn the compensation they'll need to get back on their feet again physically and financially.