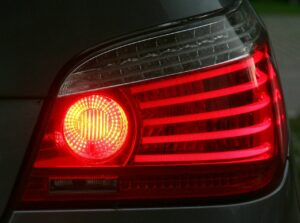 Traffic in northern Los Angeles can reach dangerous levels, even once the afternoon rush has died down. Motorists can sometimes get more careless as daylight fades. They can travel too fast, ignore traffic lights at intersections, and veer in and out of their lanes.
These mistakes often lead to devastating crashes. The injuries involved are often severe and in the worst cases, the lives of drivers and passengers can be threatened.
One Killed and Two Injured in Multi-Vehicle Crash in Northwest Los Angeles
One person's life was claimed in a collision involving multiple vehicles in Chatsworth Wednesday night. CBS-LA reports the accident occurred just before 8:40 p.m. on North Winnetka Avenue near the intersection of Lassen Street on June 15, 2022.
Investigators say they found one person dead at the scene and two other victims with serious injuries. The Los Angeles Fire Department had to rescue one of the victims from inside a vehicle. Both surviving victims were rushed to a nearby hospital.
The Los Angeles Police Department continues to investigate the circumstances surrounding the tragic crash.
Support for Families and Victims After a Los Angeles Traffic Accident
Those hurt in frightening accidents must often deal with difficult and expensive recoveries. For surviving victims, a claim for damages against an at-fault driver's car insurance company can prove the best option when trying to get every cost of recovery reimbursed.
Families who have lost a loved one may file to receive financial support through a wrongful death claim. This claim is filed against the responsible driver's insurance provider. It asks for assistance with the costs of a funeral and emergency response fees. A claim can ask for assistance with these expenses and other losses, like the monthly wages the deceased can no longer provide for the family.
Contact a Chatsworth Car Accident Lawyer
If you or a loved one were the victims of a terrible car accident in Chatsworth, talk to a Los Angeles Car Accident Attorney about the benefits you and your family have available to you.
Contact Maison Law to schedule a free and confidential case consultation. Martin Gasparian, the founder of Maison Law, believes that families should be informed of everything available to them and remain completely protected after a tragic accident.