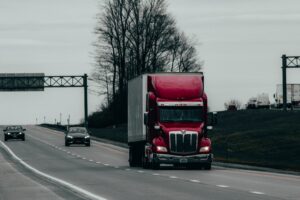 Freeway travel through California is meant to be the fastest way to drive across the state. But that speed is a major hazard when drivers get careless. An unfocused motorist can endanger people in multiple vehicles at once.
In the aftermath of a terrible collision, victims can be left with long, difficult injury recoveries ahead. In the worst cases, a family can have a loved one taken from them.
One Person Killed in Three Vehicle I-5 Accident in Kern County
At least one life was claimed in a multi-vehicle collision Sunday night near Grapevine in southern Kern County. KGET-TV reports the accident occurred south of Bakersfield around 9:45 p.m. on June 26, 2022.
The California Highway Patrol responded to the scene in the northbound lanes of Interstate 5 near Grapevine Road. The crash involved three vehicles. One vehicle was a Toyota Tundra pickup driven by a 41-year-old man from Modesto. The pickup left the road and traveled around 100 feet down an embankment. The truck had two passengers. One of those passengers was tragically pronounced dead on the scene.
Also involved was a Peterbilt Truck Tractor driven by a 59-year-old man from Tehachapi and an Acura sedan driven by a 27-year-old from San Jose. It is not clear if there were any other injuries resulting from the crash.
California Highway Patrol investigators continue to work to figure out the circumstances surrounding the accident.
Support Available for Victims and Families After an Interstate 5 Accident
For families who have been forced to say goodbye to a loved one after a driver's mistake, a wrongful death claim will provide a way to secure support to protect close relatives.
Families who face the costs of a funeral and ambulance fees can seek financial help from an at-fault driver's car insurance provider. A claim can ask for help with these bills and other losses, like the weekly wages the deceased can no longer provide the family in the years to come.
Those hurt in frightening accidents must often deal with difficult and expensive recoveries. For surviving victims, a claim for damages against a car insurance company is an important option. This claim asks for help with every medical bill now and in the years to come. It also seeks to support victims while they are unable to work.
When accidents involve a big rig, there may be the chance to seek additional compensation. The truck driver's insurance and the company the driver works for could both have to provide support.
Contact a Kern County, San Jose, and Modesto Accident Lawyer
If you or a loved one has been the victim of a careless driver, you can talk over your options with a personal injury lawyer serving victims in Central Valley and in San Jose.
Contact a legal professional from Maison Law for a free, no-obligation consultation. It's a no-risk way to find out what your accident is worth and what you should be holding an insurance company to. Don't depend on an insurance adjuster to tell you about your rights and every benefit available to you and your family.