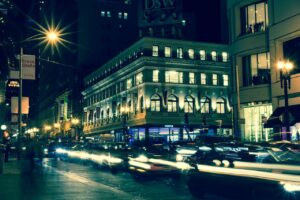 Narrow streets in San Francisco's Mission District become extremely hazardous when even one driver becomes distracted or decides to proceed recklessly. Motorists can also ignore traffic lights and stop signs and create an immediate danger for other drivers and their passengers.
An intersection collision places occupants at risk for severe injuries and victims can lose their lives. These collisions become even more tragic when a responsible driver chooses to flee the scene rather than accept responsibility.
Hit-And-Run Crash in San Francisco Claims One Life and Injures Two Passengers
A hit-and-run accident in the Mission District of San Francisco left one driver dead and two passengers with injuries. Mission Local reported the accident occurred just after 1 a.m. near the intersection of 21st Street and Mission Street on June 14, 2022.
San Francisco Police Officers say the collision involved two vehicles. They found that the driver and passenger of the first car and a passenger from the second car were injured. The driver received medical aid but tragically was pronounced dead at the scene. The two other victims were taken to Zuckerberg San Francisco General Hospital. They are expected to recover.
Investigators say the driver of the second car fled on foot before officers were able to respond. At last word, officers were still in search of the driver. If you have any information on the driver involved in this accident, you are asked to call the Mission Station SFPD Office.
Support for Victims and Their Families After a Mission District Accident
For families who are forced to say goodbye to a loved one after a tragic accident, bills can quickly come due. The expense of a proper funeral and burial and remaining medical fees may create a financial crisis for a grieving family. The family also faces these costs while the income the deceased may have provided will have suddenly been taken away.
Families may ask for support for these and other hardships from the at-fault driver's car accident insurance. If a hit-and-run suspect remains unidentified, a family may still be able to secure financial help. The victim's own uninsured motorist coverage could be called upon in a wrongful death claim.
Surviving victims of traffic accidents will need support through injury recovery and will likely require help replacing the income they lose while missing work. A skilled San Francisco Car Accident lawyer is able to help victims and their families maximize the support they receive so they have everything they need to begin rebuilding their lives.
Contact a San Francisco Car Accident Lawyer
If you or a loved one fell victim to a careless driver's mistake, please discuss your case with a skilled San Francisco Car Accident Lawyer. Car accident victims and their families often need strong legal protection when confronting insurance companies for at-fault drivers. Insurance adjusters can focus on trying to save their companies money instead of providing the support that's only fair to victims and their families left behind.
Contact Maison Law of San Francisco for a free case consultation. Tell us what happened so that we can determine the best way for you and your family to stay financially protected after a terrible accident.