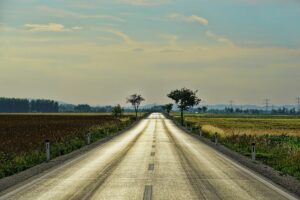 Motorists through Santa Barbara County can sometimes be caught off-guard by the curves and hilly terrain on rural highways. They can go a bit too fast, suddenly lose control, and travel into another vehicle's lane.
Drivers have also been known to take their eyes off the lanes to look at a cellphone or radio dial. When they return their attention to the road they realize they've veered off course. Sometimes they can recover, other times they are too far out of their lanes to avoid a devastating collision. These tragic mistakes leave motorists with injuries and their lives threatened.
Major Head-On Crash Injures At Least Two Victims in Santa Barbara County
A head-on impact sent two people to the hospital on Monday morning in central Santa Barbara County. KSBY-TV reports the accident happened along Highway 246 near Campbell Road, east of Lompoc on May 2, 2022.
Santa Barbara County Firefighters responded to the scene just after 6:30 a.m. They confirmed that a heavy extrication was needed to free at least one victim from the wreckage. At least two people were sent to the hospital with injuries. Fire officials also rescued two cats from a vehicle.
The California Highway Patrol continues to investigate what led to the accident.
Finding Support for Victims After a Devastating California Collision
The victims of frightening head-on impacts can suffer serious injuries and require weeks or months of medical care. The car insurance company for an at-fault driver may state that the victim should only be compensated for that first night in an emergency room. Yet, the accident victim can still see any number of bills for physical therapy in the future. Additional surgeries might be necessary a year from now.
It's critical that accident victims receive financial support for a full recovery, no matter how long it takes or how high the medical expenses go. Victims are encouraged to file a claim for damages with an opposing insurance company to make sure they get all medical bills paid for now and in the future. They must also receive compensation for the time they miss at work.
Contact a Santa Barbara County Car Accident Lawyer
Injured victims often don't know how much their injury is worth and insurance companies can take advantage of this fact. They can work to talk a victim out of filing a claim or move to provide far less in compensation than a victim will need to fully recover.
After you or a loved one has become the victim of a careless driver, reach out to a Santa Barbara County Car Accident Lawyer for a free consultation on your best options and to learn about your rights.