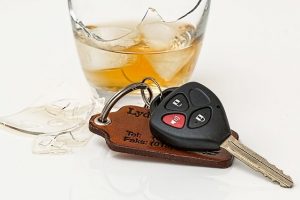 Accidents are a common occurrence in Bakersfield and can happen anytime a driver makes a small mistake or miscalculation. The chances of crashes only increase when a thoughtless driver decides to get behind the wheel while under the influence of drugs or alcohol.
This lack of care shown towards other drivers often leads to devastating accidents. DUI drivers will have a harder time making quick decisions to prevent impacts and they can also fail to the brakes to lessen the collision force in a collision.
South Bakersfield DUI Crash Claims a Life
A two-vehicle collision in southern Bakersfield claimed at least one life early Friday morning. KGET-TV reports the accident took place just before 12:30 a.m. at the intersection of Hughes Lane and White Lane on May 13, 2022.
The Bakersfield Police Department determined that the driver of a BMW ran a red light while speeding. It struck a Toyota Camry in the intersection. The driver of the Toyota sustained major injuries and tragically died at the scene.
The driver of the BMW, a 25-year-old man from Arvin, sustained moderate injuries and was taken to the hospital. He was determined to be under the influence of alcohol and a suspected controlled substance. The man was arrested for DUI and vehicular homicide.
The police department confirms that officers had seen a BMW proceeding recklessly in the area of South H Street and Planz Road a few minutes before the crash. Their investigation into the accident continues.
Support for Families After a Bakersfield Traffic Accident
Families who have lost a loved one, of course, will never completely get over the pain and grief of such a heartbreaking tragedy.
For families of accident victims, a wrongful death claim filed against an at-fault driver's insurance company may become necessary. Close relatives should recover help with funeral costs and emergency services fees. A claim can ask for assistance with these expenses and other losses, like the wages the deceased had always provided through his or her job.
When a DUI suspect is to blame, families don't have to wait on the results of a criminal trial to proceed with their civil claim. A wrongful death claim advances separately from criminal proceedings. Insurance companies can offer families settlements even as a suspect goes to trial.
Contact a Bakersfield Wrongful Death Accident Lawyer
If a loved one has been taken from you in a terrible accident please contact a Bakersfield Wrongful Death Accident Attorney. There are rights that you have and benefits available to your family that an insurance company won't be alerting you to. Make sure you have a legal expert on your side to ensure you get the most compensation available for what you've been through.
After an accident contact attorney Martin Gasparian, the founder of Maison Law, for a free and confidential case evaluation. Mr. Gasparian works to make sure victims and family members receive the support they need to avoid financial hardships after a tragedy.