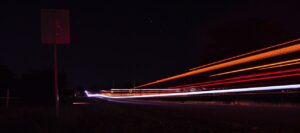 Freeways through Long Beach carry a lot of traffic, even after the sun goes down. Unfortunately, at night, drivers are more at risk of getting drowsy behind the wheel. And then other drivers aren't watching the road because they are texting or emailing with their phones.
These careless actions and other reckless behavior can cause terrible accidents that occur at freeway speeds. Drivers and passengers can suffer major injuries and have to be rushed to a local emergency room. In the worst collisions, people's lives can be placed in jeopardy.
Fiery Long Beach Crash Involving Big Rig Kills One Victim
A tragic three-vehicle crash in northern Long Beach claimed one life Thursday morning. CBS Los Angeles reported the accident took place in the southbound lanes of the 710 Freeway near the Long Beach Boulevard interchange on May 26, 2022.
The California Highway Patrol responded after the crash was reported around 3 a.m. in the southbound lanes. They found a sedan, a Toyota Tundra pickup, and a big rig on the scene. One of the vehicles was on fire, trapping one person inside. One victim died on the scene.
California Highway Patrol investigators continue to work to determine the circumstances that led to the multi-vehicle collision.
Assistance for Families After a Tragic Long Beach Accident
Families who must say goodbye to a loved one may risk financial hardships when faced with the enormous bills that often arrive after a traffic accident. Families can receive bills for a funeral and burial and also be charged for emergency response and medical care provided on the scene.
A wrongful death claim filed against an at-fault driver's auto insurance provider can ask for assistance with these expenses. This civil claim also demands help for the family in the future. This support protects close relatives when they'll have to cope with life years down the road without the emotional and financial support the deceased could have provided.
Contact a Long Beach Wrongful Death Lawyer
To secure financial protection for you and your family after a fatal collision, talk to a Long Beach Wrongful Death Lawyer like Martin Gasparian. Mr. Gasparian has a long background in safeguarding victims and families in Long Beach after terrible accidents.
Contact Maison Law for a free and confidential case consultation. Martin Gasparian believes that families should be informed of every benefit available to them and remain safeguarded from financial harm after an accident.