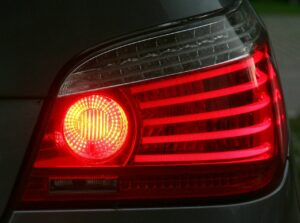 Drivers must be careful on rural two-lane Stanislaus County roads when attempting to pass other vehicles. It's often thought that passing is safer at night because drivers can see the headlights of any oncoming cars. Unfortunately, headlights can sometimes confuse drivers and make them misjudge the distance of another vehicle.
A lapse in attention can put motorists in the path of approaching cars and lead to devastating head-on collisions. The powerful impacts that result can cause severe injuries and in the most severe cases lead to the loss of a precious life.
Two Drivers Tragically Killed in Head-On Collision Outside Turlock
Two motorists lost their lives in a fiery collision early Monday morning in Stanislaus County. The Modesto Bee reports the accident happened at the intersection of Main Street and Carpenter Road, west of Turlock on February 28, 2022.
The California Highway Patrol responded to the crash around 5:45 a.m. They found that a westbound Subaru SUV on Main Street entered the eastbound lane to pass traffic. The SUV then collided head-on with an oncoming Honda sedan. The Subaru overturned and caught fire.
Both drivers were pronounced dead on the scene. There were no passengers. The driver of the Honda was identified as a 45-year-old Patterson man. The other driver's identity hasn't been released pending family notification.
CHP investigators continue to examine the circumstances surrounding the collision.
Earning Support for Families After a Stanislaus County Deadly Accident
Families will be faced with many emotional and financial challenges after losing a loved one in a roadway accident. Funeral costs and ambulance fees will come due in a matter of days and place a monetary strain on close relatives. This burden is even greater after the family has lost the income a deceased victim had always provided.
Family members like a spouse or children of the victim are encouraged to file a wrongful death claim against the at-fault driver's auto insurance policy. One member of the family files this lawsuit on behalf of the entire family. This claim is intended to help cover the immediate hardships and the difficulties the family will face in the years to come.
Contact a Wrongful Death Lawyer Serving Stanislaus County Families
If you've lost a loved one in a tragic accident, don't face off against insurance agents alone. Contact attorney Martin Gasparian serving the families of victims in Patterson, Turlock, and anywhere in the Central Valley. He offers a free, confidential case evaluation for family members.
You can't put a price on the loss of a beloved family member, but those at fault need to be held accountable for their actions and liable for the costs families face now and will face in the future.