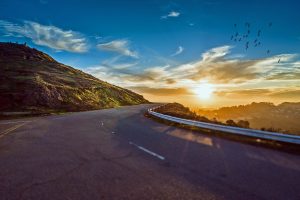 Winding, two-lane roads through the mountains and canyons of Kern County become dangerous routes when drivers get careless. Any mistake in one lane affects all traffic in that lane and often the traffic in the oncoming lane is put at risk as well.
A veer off the road or over yellow lines creates the potential for a devastating collision. Victims can face severe injuries and in the worst incidents, have their lives threatened.
One Person Killed in Weekend Crash in Kern River Canyon
At least one person's life was claimed in a vehicle crash northeast of Bakersfield in the Kern River Canyon on Saturday night. KGET-TV reported the accident occurred just after 8 p.m. along Highway 178 just west of the Lower Richbar Picnic Area on March 19, 2022.
The California Highway Patrol says the two-vehicle collision happened in the eastbound lanes of 178. They reported at least one fatality in the accident. Information was not released on any other potential victims in the crash.
Investigators continue to investigate the circumstances that led up to the accident.
Finding Help for Families After a Kern County Car Accident
Families who have lost a loved one to a tragic accident should be extended whatever time they need to heal and seek comfort. Unfortunately, they'll have lost the emotional and financial support a loved one had always provided while facing the costs that arise after a terrible accident.
Through a wrongful death claim filed against an at-fault driver's insurance provider, families can earn support for their hardships. The claim seeks help with the cost of a memorial service, emergency response fees, and other estate settlement costs. The loss of a family member's income provided through employment should also factor into the support close relatives receive.
Contact a Bakersfield Wrongful Death Lawyer
If you or a loved one has been the victim of a careless driver, don't face off against insurance agents alone. Contact attorney Martin Gasparian serving families in Bakersfield and across Kern County. He offers a free case evaluation for all family members.
No price can be put on the loss of a beloved family member, but those at fault need to be accountable for their actions and liable for the costs victims and their families face. Talk to a highly-regarded Kern County Wrongful Death Accident Lawyer to find out how to best protect your family in the years to come.