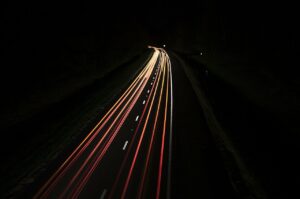 Safe drivers in Bakersfield can strive to avoid the careless mistakes of other motorists. Defensive driving can prevent the vast majority of collisions. Unfortunately, coming upon a driver under the influence of drugs or alcohol makes that much harder to predict dangerous moves and steer clear.
A DUI driver might make a reckless move and give an unsuspecting motorist no way to anticipate it. This heartless decision to get behind the wheel while intoxicated puts drivers and passengers at risk of severe injuries and can even claim precious lives.
DUI Suspect Arrested After Accident Claims Man's Life in Bakersfield
A man was killed after his car was struck by a DUI suspect in southern Bakersfield Wednesday night. KGET-TV reports the tragic accident occurred around 10:50 p.m. along White Lane near Dovewood Street on March 9, 2022.
Bakersfield police say a 29-year-old woman driving an SUV was eastbound when she attempted to make a left turn and collided with the car. The impact sent the car off the road near an apartment complex and into a gas main. There was a brief gas leak.
The man in the vehicle was pronounced dead at the scene. The woman driving the SUV was taken to the hospital with minor injuries.
She was arrested for gross vehicular manslaughter while intoxicated, felony driving under the influence resulting in death, and DUI.
Finding Support for Families After a Bakersfield DUI Accident
Families will struggle to recover from the emotional trauma of losing a loved one. That pain is all the more intense when a driver to blame was traveling while under the influence. It's an accident that could have been so easily prevented.
At the very least, families should not be subjected to the financial hardships a tragic accident leaves behind. Family members can file a wrongful death claim against a DUI driver's insurance company and secure support to help in the months and years to come.
A wrongful death claim asks for assistance with funeral and burial expenses and any ambulance fees remaining from the accident. This claim also seeks to earn the family money to offset the financial support the victim can no longer provide in the future.
A DUI suspect will be facing criminal charges, but a wrongful death case is a civil claim. The family's case can be resolved separately, no matter where a criminal trial stands.
Contact a Bakersfield Wrongful Death Accident Lawyer
If your family has lost a loved one to a DUI accident, don't leave the amount of support you receive up to an insurance adjuster. A talk with a real Bakersfield Wrongful Death Lawyer is a move in the best interest of close family members.
Martin Gasparian, the founder of Maison Law, offers a free, no-obligation case consultation to all families to help sort out what exactly they should expect from an insurance company. Mr. Gasparian works closely with families to make sure they are fully supported as they attempt to rebuild their lives.