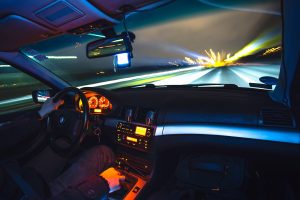 Drivers in Bakersfield may not realize that they owe pedestrians a special "duty of care" when they travel the city. This means they owe those on-foot added care no matter where they meet them. They must slow down when they see pedestrians near the road or in the road.
This duty is especially important at night when pedestrians are at a disadvantage when trying to get anywhere. Motorists must look even harder for any walkers nearby. When they don't, they can be held liable for the harm they cause. Pedestrians may be outside a crosswalk when they are hit, but drivers are still often be held accountable for not acting to protect a defenseless person on foot.
Pedestrian Tragically Killed in Bakersfield
A man was killed in a collision with a vehicle in Bakersfield Monday night. KGET-TV reports the accident occurred just before 9 a.m. along Buck Owens Boulevard near the intersection with Gilmore Avenue on January 10, 2022.
Bakersfield Police say a man was crossing the road when he was struck by a vehicle. The victim was found in the roadway with major injuries. The man was pronounced dead at the scene.
The driver of the vehicle was said to have stayed on the scene to cooperate with the investigation. Investigators say they do not believe speed was a factor in the incident.
Seeking Help for Families After a Bakersfield Pedestrian Tragedy
Families have the legal right to file a wrongful death claim after the loss of a loved one in a traffic accident. This civil lawsuit is filed against the at-fault driver's insurance provider and seeks to protect close family members from financial harm after a tragic accident.
A wrongful death claim seeks to secure money to pay for funeral costs, emergency services fees, and other costs that arise out of a terrible accident. The claim also intends to help support the family as they must cope with the loss of care and financial support the victim won't be able to provide in the future.
Contact a Wrongful Death Lawyer Serving Families in Bakersfield
After an accident claims the life of a loved one, contact an experienced Bakersfield Wrongful Death Attorney such as Martin Gasparian. He offers a free and confidential consultation for you and your family.
Mr. Gasparian works to protect families after a tragic accident. He wants to make sure they are informed of their rights as victims. Martin Gasparian also strives to see that families receive everything needed to help ease their hardships now and in the years to come.