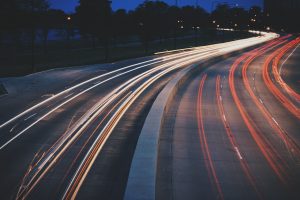 Pedestrians in Modesto face too many dangers as they walk the city each day. They can be put at risk by careless drivers who are looking at phone screens instead of crosswalks. They are also in danger when motorists behave recklessly.
A driver can speed or drive aggressively. When drivers engage in street racing, they can put other motorists in danger and even cyclists and pedestrians on sidewalks. These heartbreaking accidents can leave victims badly injured and even threaten their lives.
Pedestrian Killed by Street Racing Suspect in Modesto
A Modesto man was tragically killed while walking near an alleged street race Friday night. ABC10-TV reports the accident occurred along Scenic Drive east of Bodem Street on Oct. 28, 2022.
Modesto Police determined that the 66-year-old pedestrian had been walking home from a football game. They say that a motorcyclist and the driver of a white BMW were racing nearby. The rider lost control and the motorcycle and the rider struck the pedestrian.
A witness administered CPR to the man who had been walking, but sadly, he died. The motorcyclist was rushed to the hospital with injuries.
The BMW driver remained on the scene after the accident. Investigating officers have not talked about any charges the motorists will face. They don't believe drugs or alcohol played a part in the accident.
Support for Families After a Tragic Modesto Pedestrian Accident
Families who have lost a loved one in a traffic accident are encouraged to file a wrongful death claim as soon as possible. This civil claim targets an at-fault driver's auto insurance provider.
It seeks economic assistance for the family with the costs of burial and any remaining emergency response fees stemming from an accident. A wrongful death lawsuit should also recover money to protect the family's financial future when the guidance and monetary support the deceased would have provided is no longer available.
In an accident caused by a street racing suspect, families don't need to delay in filing a wrongful death claim. The suspect will probably face a criminal trial, but the family's civil claim can proceed separately. The family can receive financial support even if criminal proceedings continue.
Contact a Pedestrian Accident Lawyer
After a loved one has become the victim of a careless driver, reach out to a Modesto Pedestrian Accident Attorney for a free consultation on the benefits available to families who have been left to grieve.
Martin Gasparian, the founder of Maison Law, works to protect families who have been robbed of the love and care of a loved one. He strives to see that families receive everything needed to help ease their hardships through such a difficult time. You won't need any money upfront if you decide you do need legal representation. We don't get paid unless we win your case for your family.